Trained
Join Date: Sep 2011
Location: Hour and a Half from Town!
Posts: 6,324
• Horses:
2
This is why hay is so high, sigh...
---
This is just awful. Only getting 1/4 of a normal cut. This pasture is over 185 acres, prime river bottom, well cared for, super fertilized, and almost barren. We should have just hogged it, going to break even with diesel being so high.
It's also later in the season than we would normally cut it but with all the RAIN it delayed cutting on the rest of the properties. Grrrrr.
Going to have to beg to get my 26 bales from it. The first cut was almost as bad.
Hope you guys are doing better.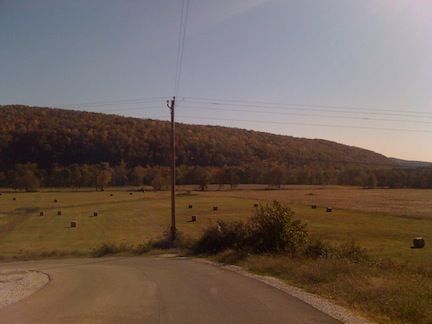 Went to the feed store and bought a couple square bales to get me by while the tractors were too busy to load me a round. Paid 12.50 for GOAT HAY, didn't realize till I got home how terrible it was, normally they throw me the good stuff. GRRRRR! It's going in the chicken coop. DH brought me a big round, after I threw a fit!
---
You can get a lot further with a ladder than you can with crutches!!
What do you mean what do I mean?
I truly feel for you having lived through the drought years here in NC including one fall where there was no fall cut and everyone was paying $10-$14/square bale for hay from anywhere from PA to Canada.
Luckily this year has been a very good hay year around here with barns filled to the brim. We actually picked up 55 bales of beautiful orchard grass hay for our pregnant mare at only $5/bale from our supplier because they had no barn space left to store it.
Best of luck this winter.
---
On the sixth day, God created the Quarter Horse.
On the seventh day, he Painted the good ones.