Glad we are making you laugh, hope that we are all laughing when we start work!
Posted via Mobile Device
Love this! Can't believe those burrs though-wretched things!!
Posted via Mobile Device
Quote:
Love this! Can't believe those burrs though-wretched things!!
Posted via Mobile Device
Oh believe!!!
Awesome journal :) Finally had time to read it fully (I mean as a part of my procastination as studying is booooooring.. )
Mr. Gibbs is full of adventures, and no matter how much fun it can be for him and having a horse with a fun character, I am kind of glad the 2 I got at home behave well
This place is very confusing, another day and yet another name, what is a 'shot' anyway? I'm sure that is what TSO was shouting at my very handsome behind as I dodged past her, "Gibbs you little shot" yeah pretty sure that was it.

I don't know what the fuss is about, the gate was open, my hay was late, I saw my opening and I was offskie, the big black was looking at TSO and not going past, dummy, so I was out of there. Then TSO tried to catch me, wasn't having any of that, I'm a manly man, so when I saw the man coming I walked up to him. Then TSO came along with a halter and there was that name again, I'm nearly sure it was shot!

Anyone know what a clinic is? TSO says we are going to a ground work one, should I be worried?
Posted via Mobile Device
WOW, I'm in shock, it seems that TSO can actually learn stuff. Today they put a big bale of hay into us, so they opened the gate and brought the tractor in. I saw the open gate and thought I may go for another walk
Well TSO was in the runway, and she had a whip! Not only was she standing there but she was standing like she meant to guard that space, so I thought I'd go and stand by the Big Black, and just wait patiently.
After we got hay she came back out to talk to me, and you know,it actually doesn't feel that bad if she puts her arms around my neck, I can just kind of hang my head over her shoulder and we can stand there. Yeah, it was kind of nice really....BAH I am going soft.
Today was a good day, but I met a bunch of words I don't know, I'll ask about them soon.
First of all TSO got me out of the pen and said we were going to practice loading before the clinic on Saturday, don't know why we needed to practice, I know how to load!! She put me in the livestock trailer, that was easy peasy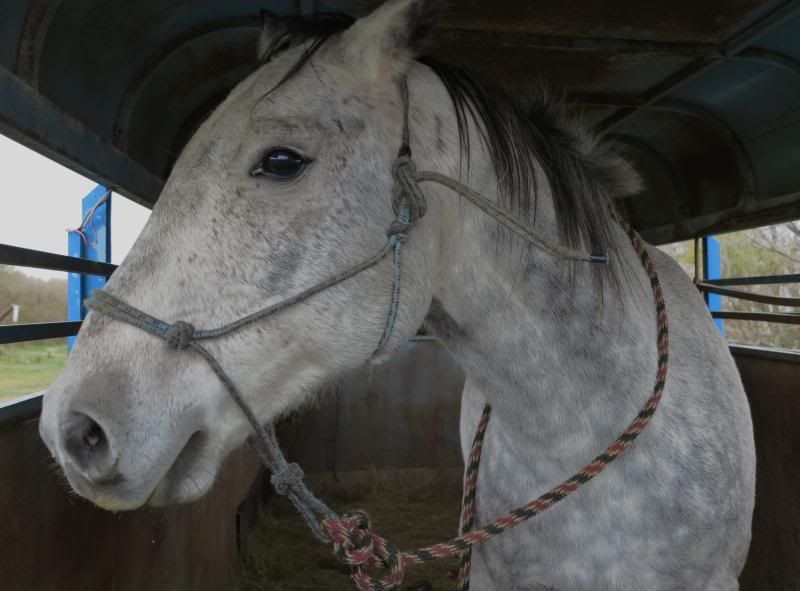 Then she seemed shocked because I jumped into the coffin like one right behind her. I know I didn't want to get into it last time, but I had no reason to follow TSO then, I didn't know her, why should I trust her? Now we know each other it was OK.
Then she put some odd looking and feeling tack on me, and that's when I heard all these new words
Fat Ass
Girth Extender
Jug Head
Fits where it touches
DIET
What does all that mean I wonder, something to do with the odd stuff I think.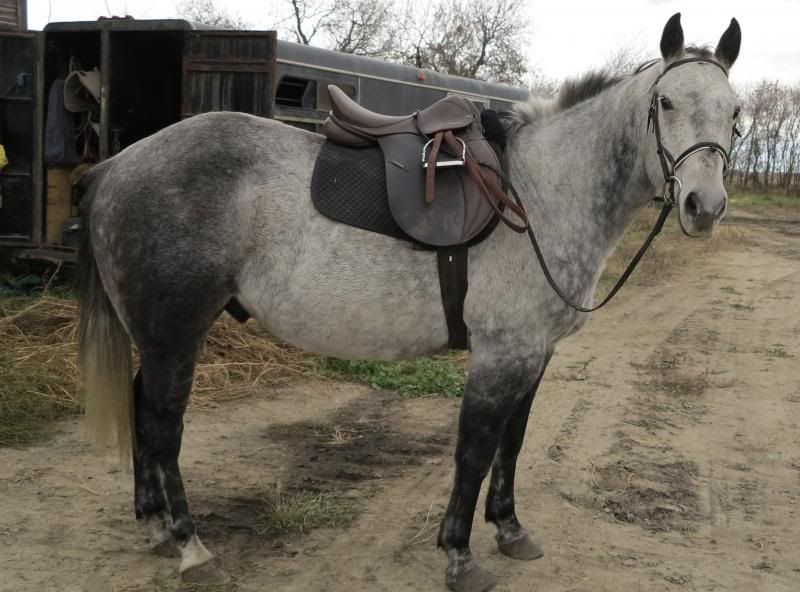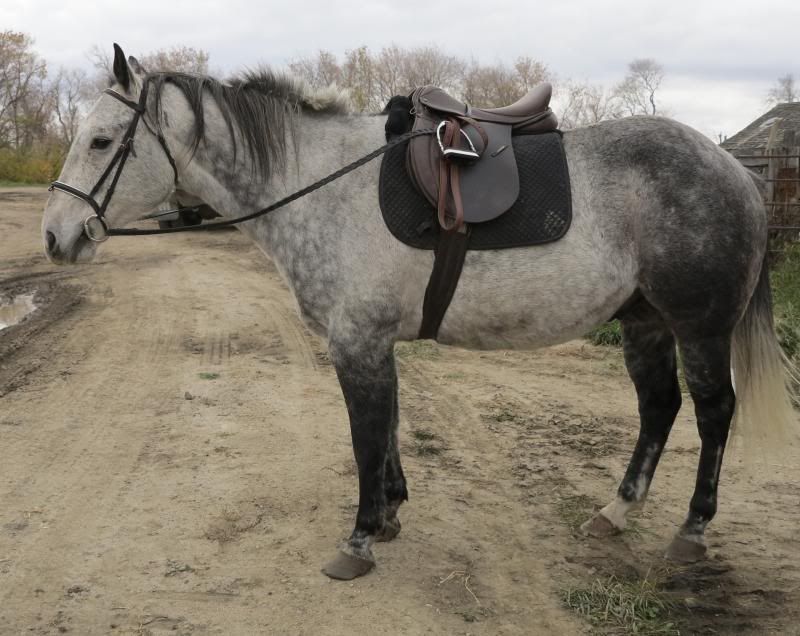 Oh and what's an Irish Draft? she called me that as well.
I think I look good in anything
So we had some good times today, but I know TSO is upset, my hooves need trimming so badly and the farrier hasn't been along yet
Love love LOVE this thread!! ;)
Posted via Mobile Device