This is brilliant!
Posted via Mobile Device
He looks so cute in his English saddle. He is absolutely my dream color for a horse :)
Humph, says Gibbs, so not my saddle, my saddle is a proper Western Saddle, and now that harvest appears to be finished she can start lifting that saddle on me, do her good.
Things are looking up, today we went for a walk, I was all excited when she said walk, I didn't realize that she was going to walk with me, talk about an easy life. Mind you I was glad that she did walk, that gravel road was ouchy on these feet.
We did have some excitement though, the dogs came walking with us, and they found a skunk, and the stupid beagle got sprayed, that's when TSO cut the walk short and took us all back to the yard, shame it was nice while it lasted.
Then she just threw me out in the round pen and went off and left me, the cheek of it. Don't what she did, I was busy hoovering up any green stuff I could find growing, and that's when IT happened..
I was still busy eating minding my own business when...well look, was this fair?
Glad you like it :)
Posted via Mobile Device
Gibbs says,
"Happiness is having supper with a friend, even though there are 3 piles for the 2 of us, we will share"
Started
Join Date: Jan 2012
Location: An English Girl living in beautiful Alberta, Canada
Posts: 1,606
• Horses: 0
I have just found this and love it Golden Horse. You have a delightful way with words and I want to hear all about the Handsome Mr Gibbs.
---
Get up, get going, seize the day. Enjoy the sunshine, the rain, cloudy days, snowstorms, and thunder. Getting on your horse is always worth the effort.
Humph, well someone could of told me that a ground work clinic meant WORK, I was huffing and puffing and sweating today, I'm glad to say that TSO was as well Hehehehehe.
It was actually quite a shock, I mean all my life I have done things my way, and suddenly TSO turned into this demanding person who wanted everything done her way. Seems like she is starting to think that she is the important one, and she has grown this personal space, and she gets after me if I get in it.It's all very confusing, I had to do a lot of chewing and thinking about things today. The Clinician said that I was a very good boy though, and she called me a gentleman, which I believe is a good thing.
Here am I learning to circle around, without getting to close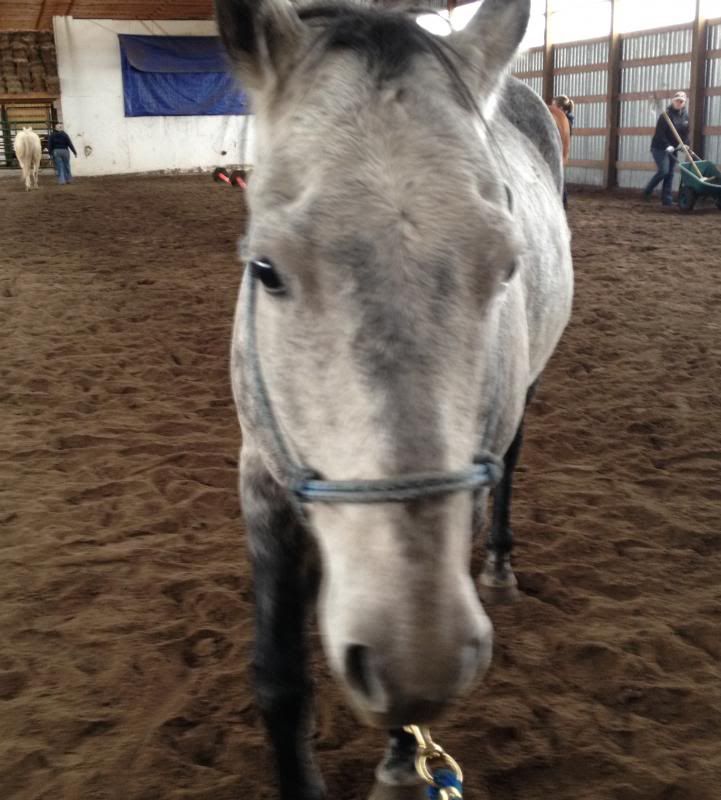 I did try a touch of my best stink eye, but no one was impressed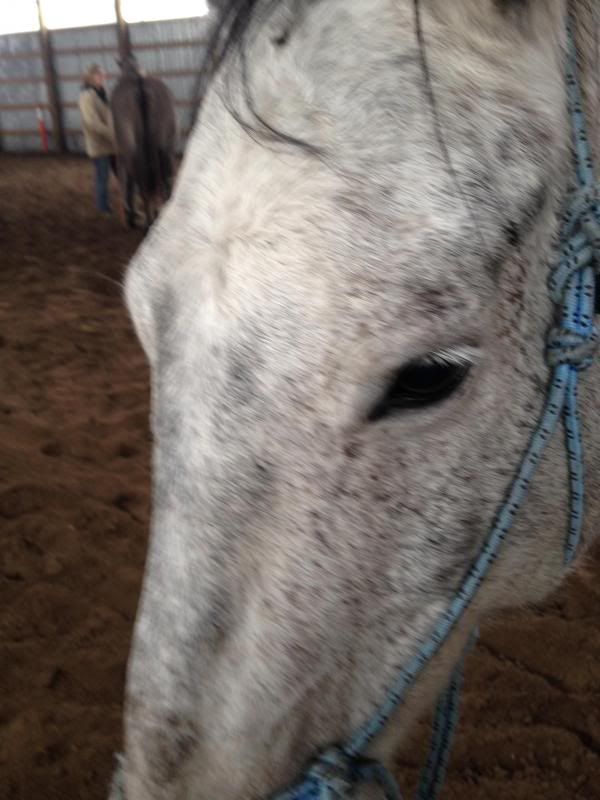 I was watching the others, and I think I did pretty good.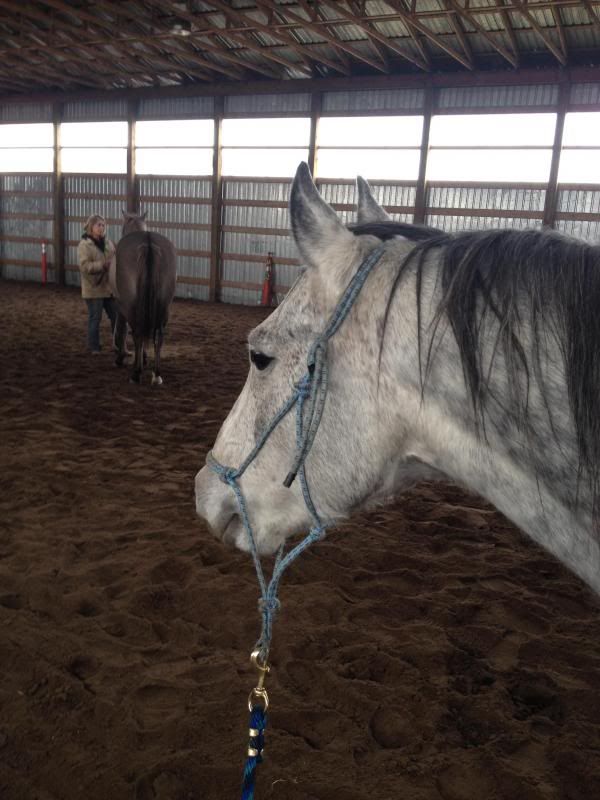 But I was tired at the end of the session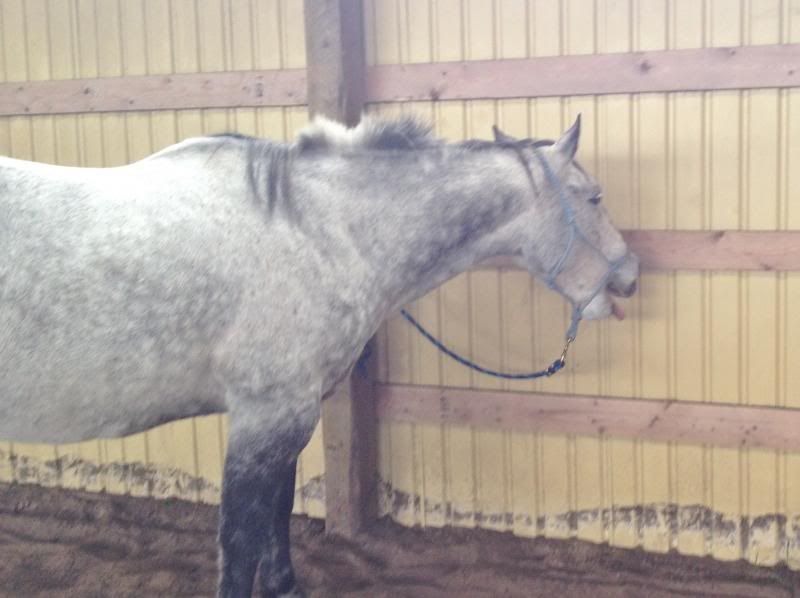 Luv this - He looked quite put out over the gun shot. He even gave you the horsey "whateeever" face.
---
So in lies the madness, the pursuit of the impossible in the face of the complete assurance that you will fail, and yet still you chase.
love this, very entertaining.