Started
Join Date: Jan 2012
Location: An English Girl living in beautiful Alberta, Canada
Posts: 1,606
• Horses: 0
Quote:
She seemed nervous so I thought I would help by running around the pen and refusing to be caught, it seemed to work, she looked a lot warmer and more relaxed when I stopped and let her put a halter on.
GH I am not worthy to worship at the altar of your penmanship
---
Get up, get going, seize the day. Enjoy the sunshine, the rain, cloudy days, snowstorms, and thunder. Getting on your horse is always worth the effort.
Way to go Mr Gibbs!! Take care of TSO....;)
Posted via Mobile Device
Awe, sorry Mr. Gibbs friend went away. Sad.

Mr. Gibb's is just gorgeous.
---
There is just as much horse sense as ever, but the horses have most of it.
Oh ha ha ha, looks like the joke is on me, only I AM NOT LAUGHING
Remember TSO promised me another grey boy to keep me company? Well yesterday early she went away with her friend, and came back with...well
I looked to see what was coming into the next door pen
I see grey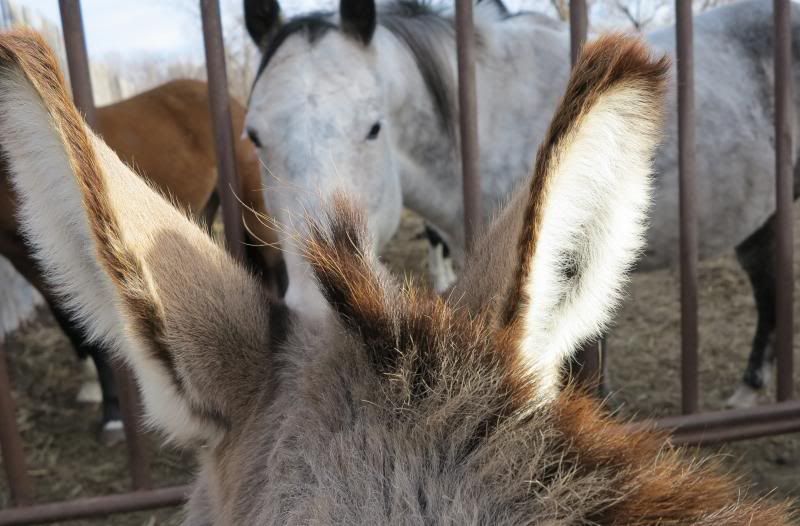 It MIGHT be a boy, but it is the funniest looking, sounding and smelling horse I ever saw!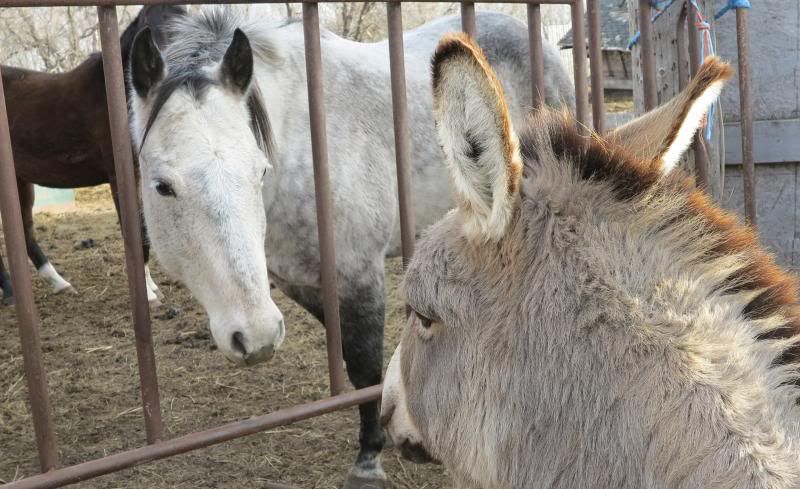 AND there is another girl here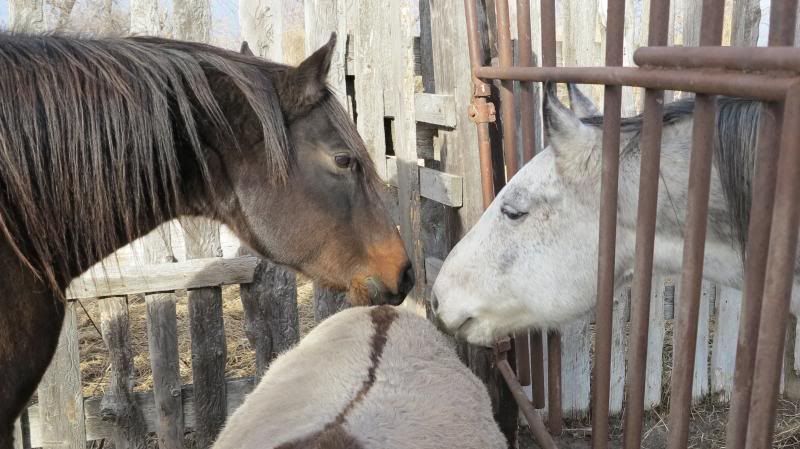 LIFE IS NOT FAIR
thoroughly enjoyed reading all of that! Mr.Gibbs is such a character!! He seems like he keeps you on your toes!
---
Beauty is not diminished by those who refuse to see, hear,feel or in any way sense it. If you refuse to see beauty its you who is weakened.
So TSO is going away for a while and she told me that we all have to live together now, and I have to get over myself, just because I may have been a little bit errr unfriendly last time she tried mixing us up. Well I don't like girls, and that small long eared thing, well I thought he was easily sorted out, seems I may have been wrong.
She took me out this morning and did some ground work, made me get on that trailer, and also had me tied up to the tractor while she was helping the men with something. When she finally put us together all I wanted to do was make up lost eating time
But he was a little to insistent in his examination of me
And then...............well here the little monster is, he thinks he is head of the herd, he wont let me play with any one!
He started making this horrible noise, and he bit me!
Look at him, a blur in action, and all TSO could do was stand there and laugh until she nearly cried, it's not fair.
He thinks he is king of the pen.
Maybe if I close my eyes he'll go away!
Oh the indignities you are putting him through!
Posted via Mobile Device
This is one of the best things I have read! I can't stop laughing!
Golden Horse, it's 6:18 am here, & my entire family is stareing at me like I have lost my mine as I am howling with laughter. Now I must know the name of your new long ears! :)
---
Cowgirl up!
Oh Gibbs, if it gets too bad you can come stay with me.