Quote:
Originally Posted by
Cowgirls Boots
View Post
You mean the aluminum on the outside?
Posted via Mobile Device
Is it not some kind of baked-on or powder coated paint? If its just plain aluminum, do you just acid wash it? I thought mine was painted - but it is the same color as yours!
Posted via Mobile Device
The silver on my trailer is just aluminum. You could acid wash it or they make some special gel you could wax the trailer with. Mine wasnt bad so I don't believe we did anything to that. We just repainted the stripes
Posted via Mobile Device
Just wanted to update y'all. The trailer has been completed and is ready for use, I am so excited! Here's a before and after picture of the outside of the trailer. I'm going down now to take pictures of the inside. It looks brand new. Not bad for an 88'!!
---
Star Buster SNC "Buster"- Haflinger Gelding.
Rupert- Belgian John Mule
Here's more pictures. They aren't the best as it's raining now. I'll have to wait for a nice day to lower the ramp and get good pics. We only have half of the trailer painted so the front and one side is still red. These pictures don't give any justice as to how it looks now!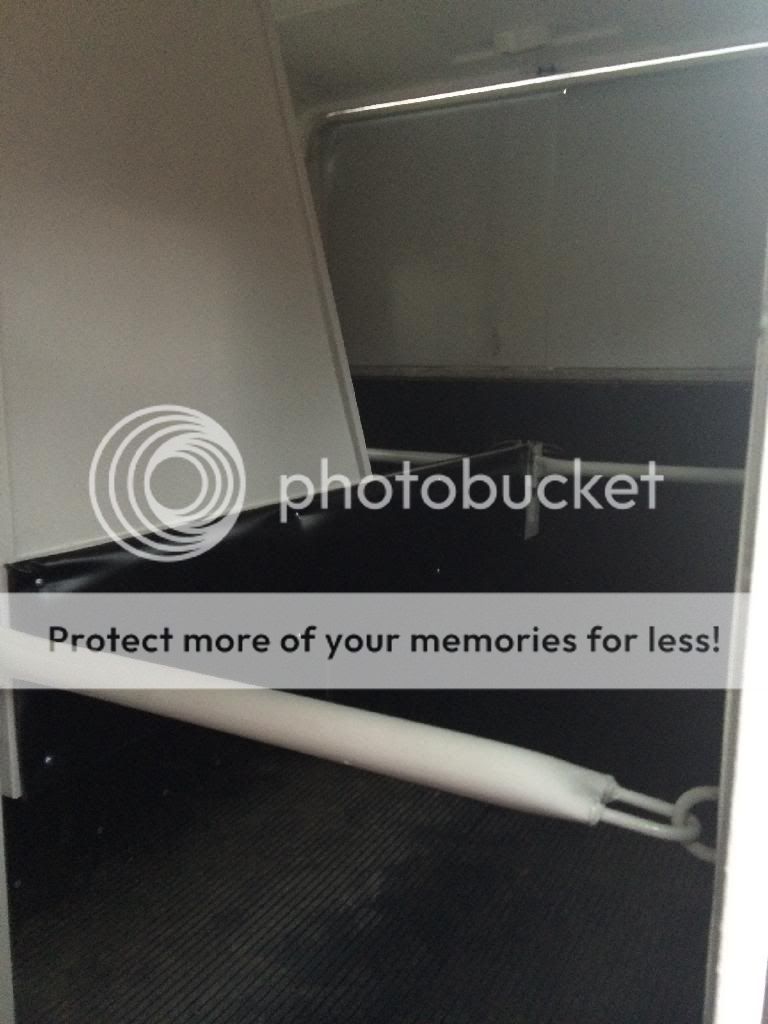 Posted via Mobile Device
Very well done - if it wasn't so time consuming and expensive you could consider rehabbing trailers as a sideline or business.
Showing
Join Date: Jun 2011
Location: Cariboo, British Columbia
Posts: 11,737
• Horses:
3
So.....when are you going to hook it up and load the ponies?
---
I am not here to promote anythingNo, that's not true, I am here to promote everything equestrian and everyone enjoying horses!
Hopefully soon! I have a show next month.
Posted via Mobile Device