How much? (sorry I would pm you but don't know how on my phone Internet)
Posted via Mobile Device
I pmed you
Posted via Mobile Device
Banned
Join Date: Jul 2009
Location: In a land far far away, or so I wish.
Posts: 12,825
• Horses: 0
It is gorgeous but I am sure WAY out of my price range at the moment.
Thank you its very hard for me to let go of it
does it have a bathroom?
---
"Be a best friend, tell the truth, and overuse I love you
Go to work, do your best, don't outsmart your common sense
Never let your prayin knees get lazy
And love like crazy"
Gave it a good bath today here are some better pictures of it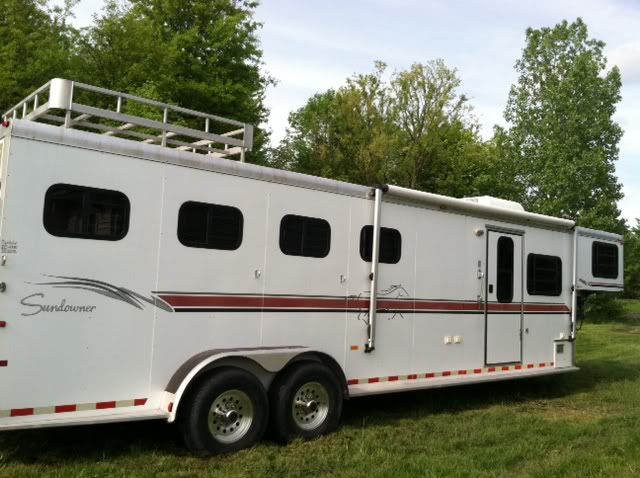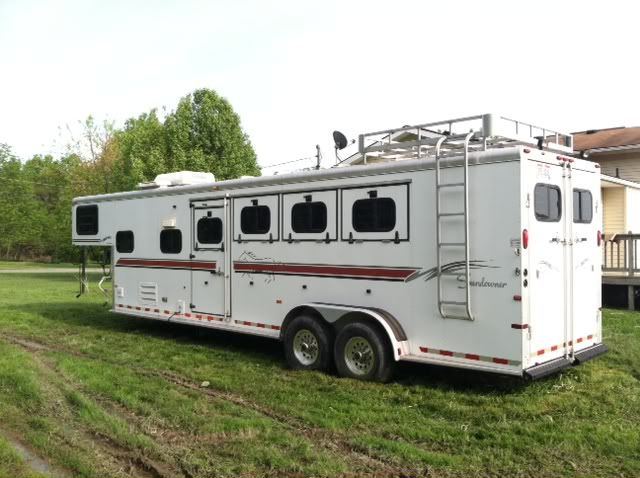 My mom's been complaining lately about the two-horse we have, and is now set on a 4-H with tack room and LQ, can you take pictures of the interior and PM me a price? Thanks