Ab's last baby goes to school
---
The stallion I am riding in my avatar sadly passed away this last winter. He was last bred almost five years ago. The resulting colt has grown into a really nice gelding measuring 16.3+ hands. He is just turning five and was ready for school. This is my first time on his back. He was ground driven at three and then put back out to grow more. He is going to be incredible and I am looking very forward to working with him further. I sure hope he doesn't sell anytime soon. Don't tell the owners I said that!!
Tacked up and ready to go
Lunging.
On his back.
Please don't laugh at my equitation. When schooling greenies, I could care less if I look pretty.....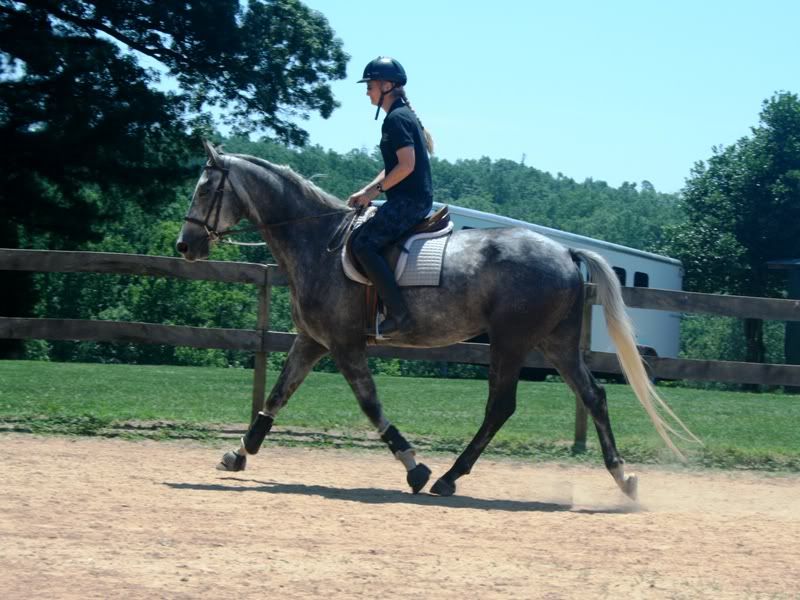 A little heavy, but he'll learn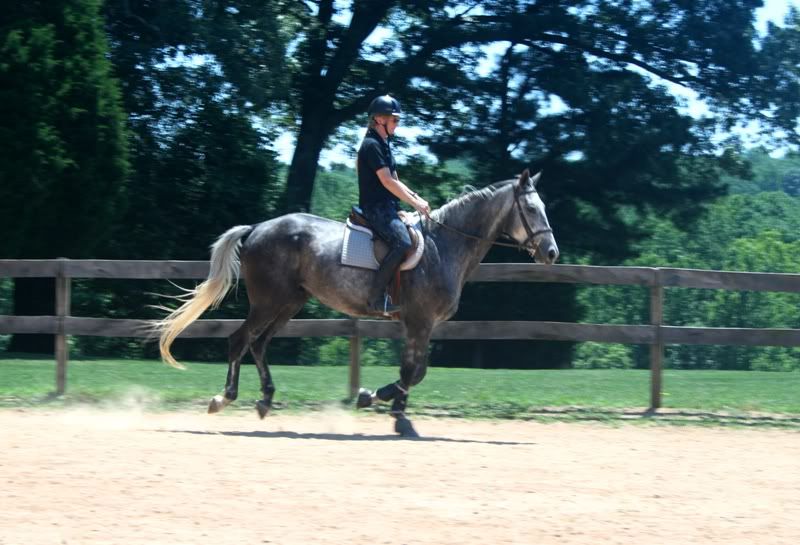 He's going to be a good one!!
He is gorgeous! What a legacy! How do you resist not buying him yourself? Really really beautiful horse!
---
Hmmmm.... Are you addicted to grey horses? My trainer seems to have almost all her eventing horses in grey as well. Lol!

He's very pretty. Good luck with him!
LOL!! Not addicted to greys at all!! Ab was homozygous for grey so ALL of his offspring were varying shades of grey....All of them. I sure had a bunch of his get to ride....and they all loved mud.
He is stunning IMO....I have a fondness for grey horses, paints , buckskins and pretty much any horse that will roll and end up being a mess : )
---
Horses and children, I often think, have a lot of the good sense there is in the world.
Josephine Demott Robinson
Feed, muck, groom, ride. Repeat daily!
Similar Threads
Thread
Thread Starter
Forum
Replies
Last Post
School Master or School Mistress wanted

takeoffyourcolours

Horses for Sale

0

08-01-2009

09:01 AM

School?

Simba

General Off Topic Discussion

6

01-13-2009

05:20 PM

school help?

Snapple122

General Off Topic Discussion

5

09-28-2008

04:05 PM