ANyone have any interesting RESCUE STORIES?
---
HELLO, I had a hard tome finding exactly where i should put this thread but anyway I just wanted to make a place where people can share their positive and negative rescue stories. Maybe help others in the market to help a horse in need or share any insightful methods of training for finicky fearful horses.
Here is my mare Vedra:
By
sarguidotti
at 2012-07-30
By
sarguidotti
at 2012-07-30
SOmeone's trash just became a lucky girl's treasure ;)
She is so beautiful!!! What breed do you think/know she is?
WOW!! That is one beautiful mare!! Thank you for rescuing her.
---
"If your horse doesn't respect you then forget about your horse liking you. Further, if your horse doesn't respect you then all you are is a nutrition source . . . just like the grass on the ground." ....Buck Brannaman
Quote:
She is so beautiful!!! What breed do you think/know she is?
Well, I thought arab/morgan cross but most people tell me they think she is FULL Arab.
I love her though! She is sooo smart!
I might be inclined to agree with you. She looks a little thick boned in the body to be a full arab. Either way, she's definitely got that desert blood in her!! :)
Well done to take in a rescue horse..

I have a soft spot for neglected and unwanted horses, and over the years my wife and I have taken in quite a few..

Currently we have two ex race horses, one a cute little 4 yr old standard bred, and the other a 17.1 hand T/Bred..

Both these were destined for the dog meat man and now both have a new life with us..

I have started packing the little standy and started riding the T/Bred, although his weight is an issue being so thin, but given time...

The rear horse in the photo to the left is infact the standy being used as my pack horse, here following the rest totally free..

We need more folks to take in rescue horses as there are so many being neglected...

Cheers Tony
---
Last edited by canterburyhorsetrailrider; 08-16-2012 at

10:49 PM

.
I have some rescue storys. Here are my top 2.
Bubba, Gypsy and Maci, rescued from a barn in london Oh, starved and ate all the wood in their stalls, no water, we went up to Gypsy, and then we couldnt leave the others, so we called the vet out after getting them home, and was told Gypsy would have died from starvation if we wouldnt have got her, that vet said she only had a couple days left, Maci turned out to be Gypsys baby so she was starving and nursing a foal, Bubba was suppose to be 4 years old and was a stallion, and when the vet went to geld him he said he was closer to 16.
Gypsy was 300-400 pounds underweight, Bubba was worse.
Bubba 3 years ago:
Gypsy 2 weeks ago:
Maci
In my opinion theres no better feeling them rescuing a horse.
Electra and meli :
I bought electra from a amish auction for 140 dollars she seemed like a kind gentle yearling, untill we got her home, and she was terrified and dangerous, she would strike and kick out at you, and to make it 10 times worse she had shipping fever that had to be cured right away, and lice. a month went by after day afterday working with her there was no results, so i turned her out and decided i would let her come to me since we cured her shipping fever and lice, and she did she came right up to me about 2 weeks later, but didnt want touched so i worked with her slowly, she is know a loveable yearling that loves her tail brushed and her chest patted. Meli wa worse then electra has a small yearling she only weighted 200 pounds and Electra weighted 400, everytime she would eat chewed up grass would come out of her nose, so we had the vet out and he said it was caused by her shipping fever so we cured it and chewed grass was still coming out of her nose, so we kept up with the medicine and one day it just went away and she was a jolly yearling again. Meli lives with a 13 year old and is going to be a how horse. For Hollywood Dun It Great Grand daughters you would have though they would have been taken good care of, but sadly just like many other horses they weret, Electra is now my Fall Yearling Prospect.
Electra the day she came home, right before she went crazy.
Electra Now.
Meli(Chestnut)
Green Broke
Join Date: Aug 2011
Location: Middle of Nowhere, Saskatchewan
Posts: 2,655
• Horses:
5
I have 2.
First off, is Lizzy, our first "rescue".
There was a lady in my area that had a herd of APHA broodmares and was trying to raise some colts to sell. This lady didn't feed or water these horses in the winter, but a neighbor felt sorry for the horses and did. In the Spring, the horses escaped and ran around the country for a year. My dad then is called to try and help round these horses up, because they won't chase with quads and bikes.
So, my dad trailers his horse out there and they lure the horses into a corral. During all of this, my dad's horse experienced a heat-attack or a stroke, and passed away when we got him home.
A couple weeks later, the man that ended up with the wild horses shows up and drops a yearling filly off at our yard.
She was cut up, skinny scrawny, and had never been handled in her life. We roped her, halter broke her, and she's now 6 years old, and has been very good to us.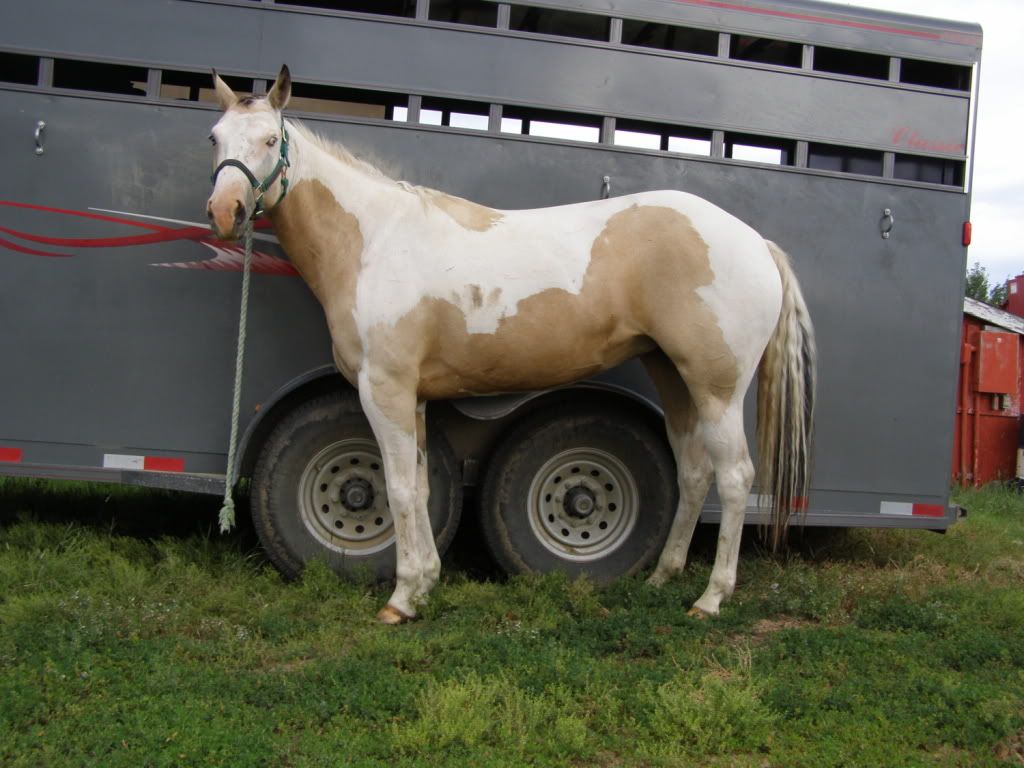 The second horse is my amazing Squiggy, I'm going to call it a rescue because if I didn't end up with her, the slaughter house would have!
We traded a broken down old baler for two yearling fillies, Squiggy being one of them. They were born in a pasture and had never been handled at all in their lives, so we roped and halter broke them.
Squiggy is just... well... Squiggy.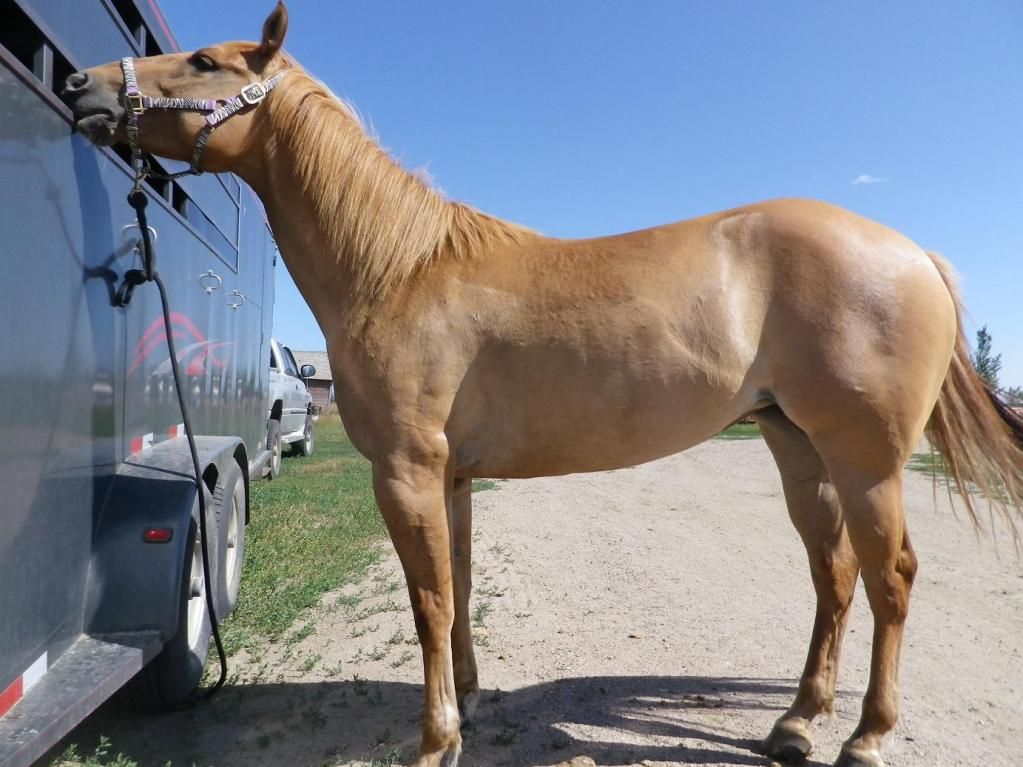 ---
Thanks for sharing everyone!

Maybe some more people will share there stories :)
I volunteer at a rescue ranch here in Hawaii. It's the only one in all the island, as far as I know.