Conditioning an Endurance Horse - Where to Start
---
Heyy,
I've got a 6 year Arab gelding that I'm trying to get ready for endurance racing. I ride him 6-7 days a week for an hour doing a variety of things, circles, walk/trot/canter, poles, LOTS of trail. Is there anything else I should be doing with him to get him in shape for a 50 mile ride??? HELP!
Here is a picture of him in case your wondering...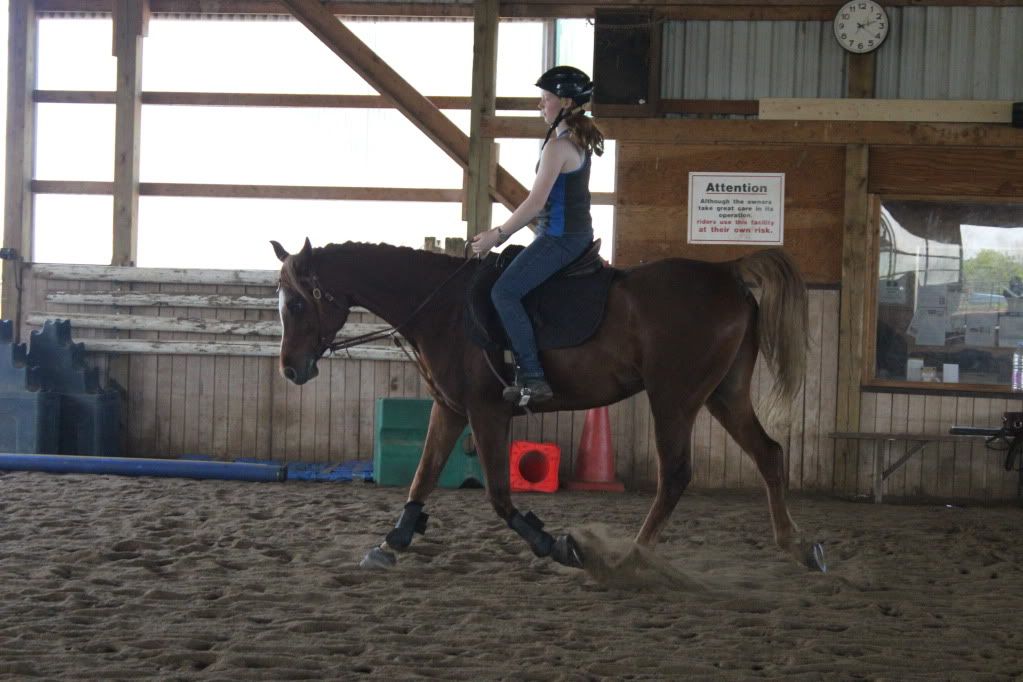 ---
To Finish Is To Win
Proud owner of El Yusaifr & Sun Frost Dude
just start going out do a say a 5-10 mile ride mostly trotting if possible in varioius terrains. then work up to 15 miles then 20 and so on
---
just a small town girl with a big town dream :]
Alright thanks!
Posted via Mobile Device
your welcome the best thing is to get him used to lots of trotting haha I personally can't handle actual endurance cause of my knees but every year i help train a couple horses including one who tossed me on her first actual outting haha gotta love young ones
---
just a small town girl with a big town dream :]
Cute little guy! I would love to do endurance but alas between family and work I don't have the time for that much training! When is your first race?
I did a couple of them last year. This year we went through a few rough patches due to lameness so our first/last one this year will be a 12 mile at Oktoberfest in Mansfield, ON. If were really feeling up to it we might to the 25.
Posted via Mobile Device
i'd just trot everywhere any chance i get. also i think the running martingale in that picture should be a bit longer
How come???
Posted via Mobile Device
because his head is in a relaxed position yet the martingale is still interfering with your contact
Okay, I think I can make it longer.
Posted via Mobile Device