First ride!
---
First off, if you want to blow your top on me cause I'm riding my 2 year old, you can just click the back button and leave this thread alone.
Now, for everyone else:
I've been excited and kind of scared of this day for a while. I've been doing a lot of groundwork and stuff with her for a while now. I know she can buck and do all kind of interesting things. She's a strong girl!
I'm planning on putting maybe 10 rides on her before July 30th and calling it about good for the year.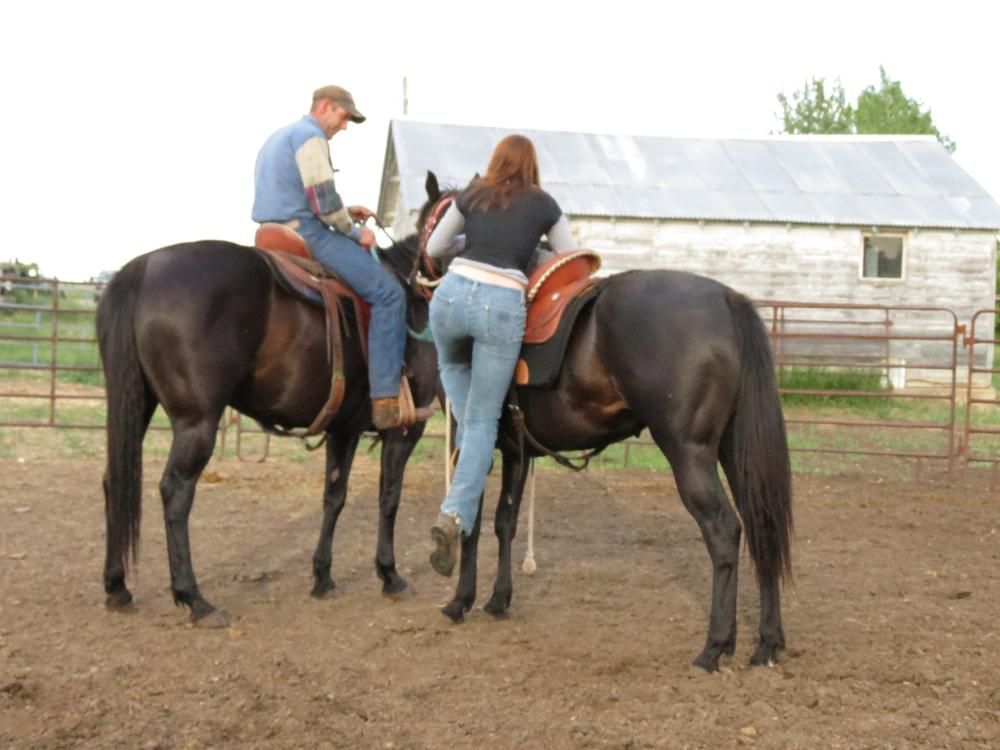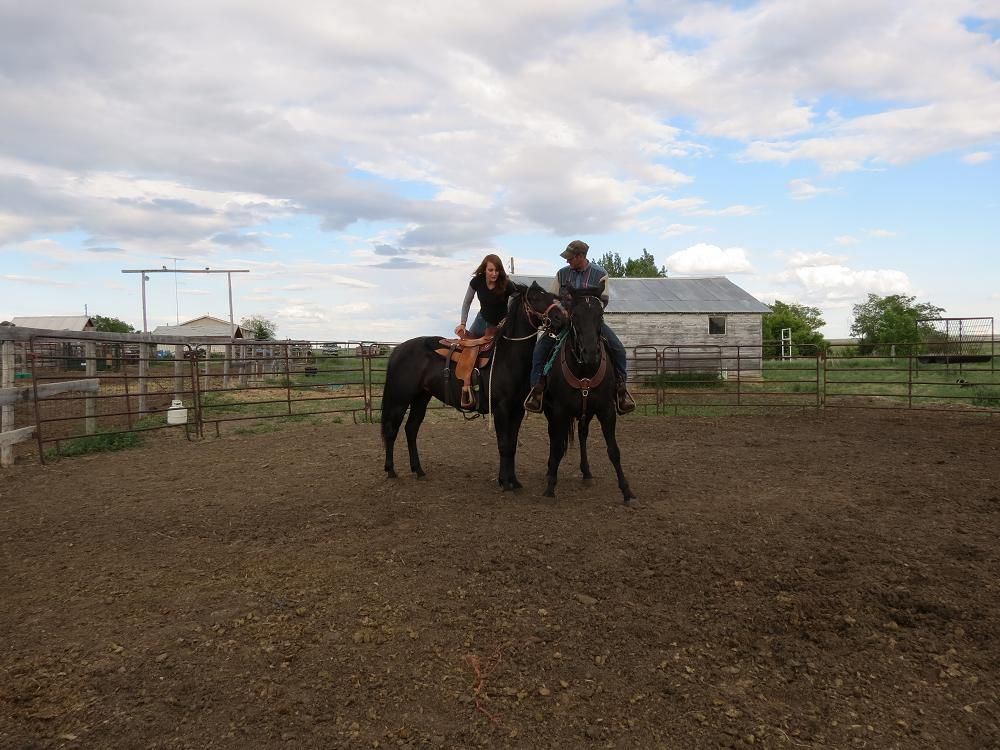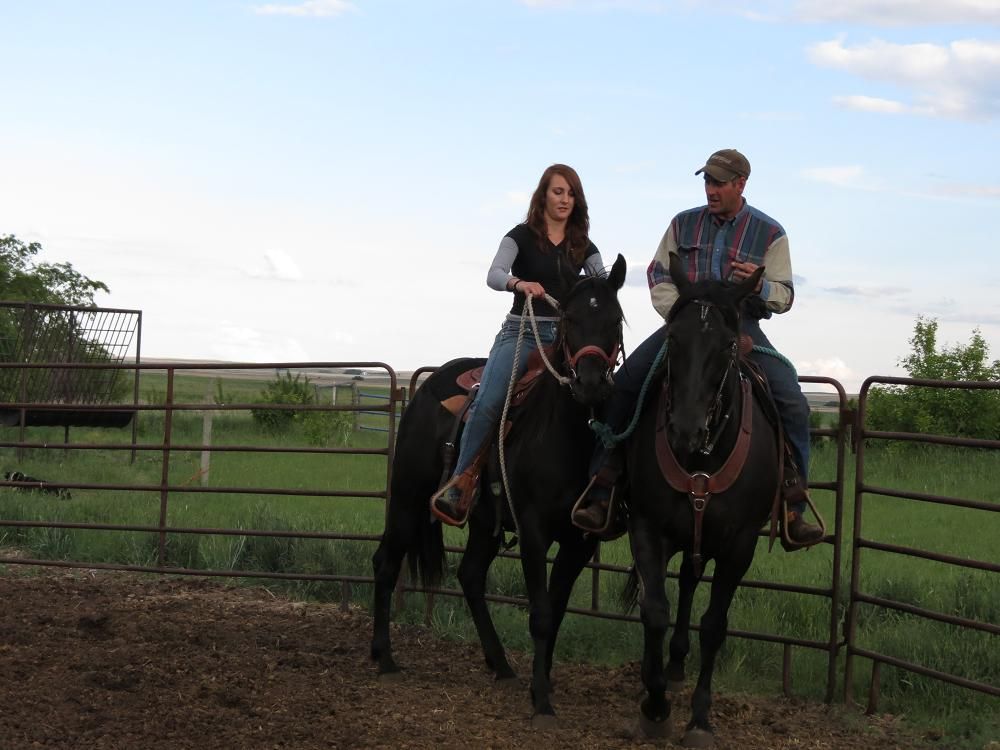 ---
Congrats! I think there is a big difference between riding a 2 year old track horse and just putting a couple miles on a sturdy stock horse.

OT, I remember an ad once for a -coming- two year old (EEK!) who was already backed by a grown man, and doing slow spins and stops. I ran far away before I could visualize the arthritis. Eek.

Anyway, looks like a fun ride. Kudos for being conscious of her health! Cute little gal for sure!
---
I have said what I have said. I have not said what I have not said.
I know, I just saw an ad for a 2 year old with 30 days professional training and is "being continually ridden".

Hopefully she turns out good for me, I have two the same age and want to sell one for some extra college money.
---
Love it! Snub up to a good stock horse and get to it! Teaching the ground work built a fine foundation to get to this point. Keep up the fantastic work!
Yay :) You did look really scared.. glad it went well.
---
"Strength is the ability to use a muscle without tension"

I was expecting a big blow up with her history. After being drug across the yard and all of the other blow ups.
---
Well done! You should be constantly pettin' her while you're up there though! That'll really help her get more at ease with you being up there. Breathe deep and slow in time with her stride and it will help you relax. Look up and ride!
She's a nice looking filly.
Oh, she got lovin' all over, mom just didn't get a pic of it. She didn't care when I reached back and patted her bum, which was surprising.
---
beautiful girl! how did she take to the saddling and everything? i gave my 2 year old his first ride in April, but i did it bareback and in a halter because it was on a whim. but he took his first saddled ride really well. and i have rode him about 6 times since march, so i think what you are doing with her is a good thing, its nothings strenuous and nothing real hard work for her.
---

Baby, Sparta, Carmen, Henry, Hooch, Mercedes, Butterscotch
Way to go! There's a HUGE difference between introducing riding to a 2 year old's mind and DRILLING a 2 year old, as they do for competition. Our 2 year old pony has had our 3 year old son on his back since last year. Maybe a total of 3 hours last year and already well beyond that this year. He's a Gotland Pony, so not as stout as something like a Shetland but still better built than a horse of the same age. Our son is also 30 lbs.

Your gorgeous girl will be a better partner for all your work with her this year!