Found horses, don't know what I am doing!
---
So, we got a call a couple days ago about 2 horses that wondered up in a lady's yard and had been there a couple weeks. Our town is extremely small, so are the towns near by. No one is missing any horses, but this lady wanted them off her land (which is not fenced in).. it was a momma and a foal (about 6 months old).. so we took the trailer over (my room mates have 3 horses), we have 27 acres. we got baby trailered after an hour of trying.. but momma would not trailer, its only about 8-10 miles from this ladies house to ours, so we decided to walk momma. got about 1/2 a mile up the road and momma dead stops.. soon we realize that she stopped because she had another baby (who was running up to catch up).. so we walk momma and the one baby on home. got them in the pasture and have had them here 4 days now. We've posted fliers, on craigslist, called near by towns shelters, etc.. no one is claiming them. We have an animal control coming out next monday and if no one claims by then, he is going to write out a paper giving us ownership. My room mates are going to keep momma and one baby, and the other baby, I am keeping! I have not had a horse in 14 years.. while I do help with their horses (which are all rescues), I am still new to this. They have never had a foal, so they are new to that, too! Momma is a great horse.. lets us pick up her feet, she saddles up, leads, she knows her turns. We have not actually gotten up on her in the saddle, but I am sure she would do fine! Babies have not been messed with at all and it shows. I've done lots of reading and have been going out to sit in the pasture and waiting for them to come to me. I can now touch and rub them without them running off, but as soon as they see the halter, they walk away. they will not take treats, so so far, that will not work to help.

Is there anything I can do to help or make it easier to be able to halter them? we actually did halter one but she would not move with it on. she was frozen still. so we removed it and she was fine after it was off. I do not want to traumatize them as I have read at their age, it could be very traumatizing. I am absolutely falling in love with them.. I want the best for them. We are currently clearing more land to make another pasture to separate them from momma and the others to help a little. but until that is done, I will go as slow as needed.

As I said, I am new to this and any and all advise is welcomed.. I just want to get it right and do right by them.

We named momma KaSigha', one baby is KaSay, and my baby is named Kenta.. the 3 they already had are Red, Gracie, and Star. They had another one that was euthanized a couple weeks ago name TicTac (he was also a rescue that wouldn't hold weight). He went down at 8am and the vet gave him 2 shots an hour apart about 5pm to see if that would help get him up, it got him up for about an hour then he went down again, so the vet euthanized him at 9pm. He was starved severely before he came here. Red was abused as well, he does not trust easy and only a select few can touch him. Star baby, came here, the vet said she was about 200 lbs under weight for a none pregnant horse and under 2 years old..2 months later, dropped a foal.. the foal died. Gracie came with Red.. other than being overly attached to Red, seems fine.

Anyway, just thought I'd see if I could get some advice on foals on training, feeding, everything for 6 month old foals.
It sounds like what you are doing is good. A baby and mummy need lots of nutrition, and bubbie should learn to pick up his/her feet relatively soon to have them trimmed in the near future. This is to avoid any misconformations. Doing heaps with the bubbies is not essential as they are quite young, but getting them used to you rubbing them all over and accepting treats etc is all somethings you could start doing. Getting a halter on is also going to become important, when I taught my horse I began giving him a carrot everytime he put his head near the halter so maybe introduce the treats as it will make teaching much easier. Or conditioning them could be another option (i.e moving toward them with a halter, follow them until they stop moving and as soon as they stop, stop walking toward them with the halter and etc.).
Pictures might help in assessing the situation.
Quote:
Pictures might help in assessing the situation.
Some groups ask for gruelling initations. We just ask for lots and lots of piccies!
Please find an experienced horse person to help with haltering the youngsters. You can do a huge amount of damage to their poll, neck and spine if you simply put a halter on them, and they panic and start leaping and twisting, or pulling against the pressure.
Foals should be taught to lead using a bum rope and halter. A rope that goes behind their rump, and either looped through the halter or held seperately by the handler. Pressure can be put on the bum rope to encourage the foal to step forward, without risking pulling on its head and neck with the halter.
Yes, we used the bum rope to trailer the one foal. I dont plan to force the halter on, If possible, Id like to take my time and earn their trust in doing so. I have a lady that is suppose to start coming out tonight to help show me things to do to earn their trust and be able to work with them. My main goals for now (other than the obvious care) is to be able to halter, lead, and pick up feet. of course, love on (but I think we are getting that part). I will post pictures just as soon as I can (the sheriff advised us not to in case some one local or near by just claim they are theirs to sell or some thing). So, when its said and done, I will post pictures.

Is it okay to feed babies sweet feed mixed with oats? We were doing so with the one we had euthanized. the others get straight sweet feed, with Bermuda hay and green grass to graze.

Also, we have a salt block (might be called something else), out for the horses, should we be giving anything else (especially for the babies)? I try to stay out of their business for their horses, which are all healthy, but I want to do right by this foal so if I am missing anything, please say so.
This is Red and Gracie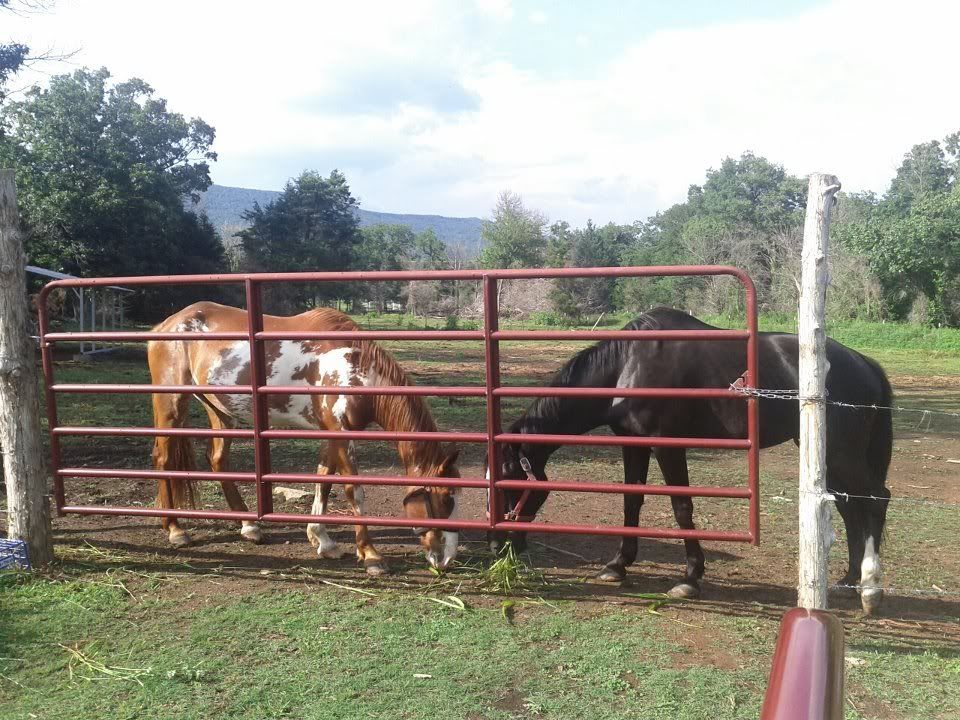 this is Starbaby
and just for show...
this is my daughter
and these are my boys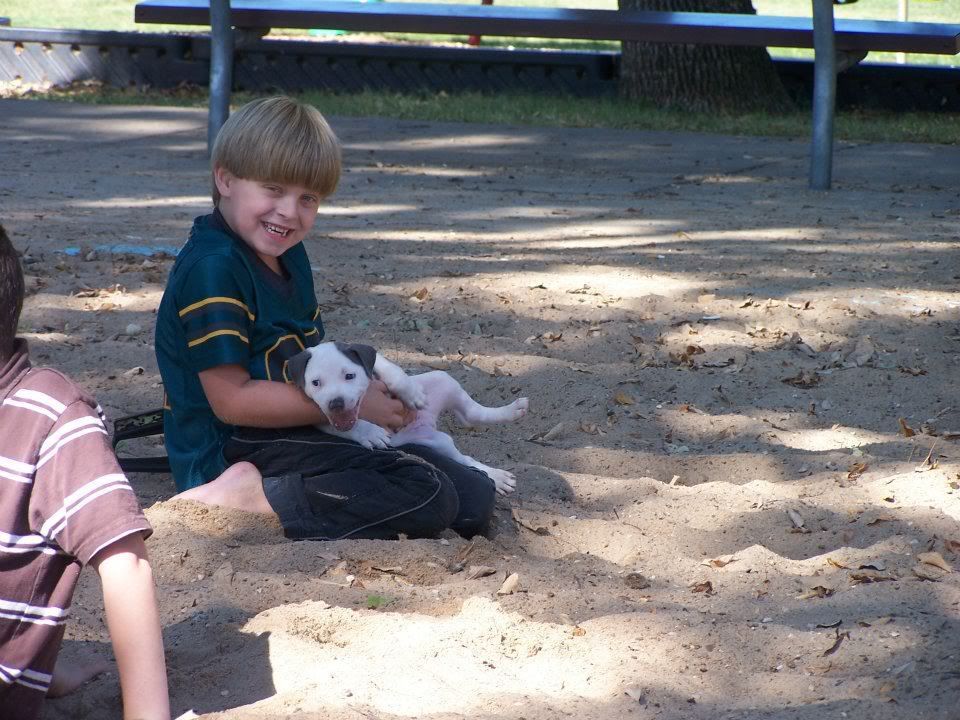 all 3 together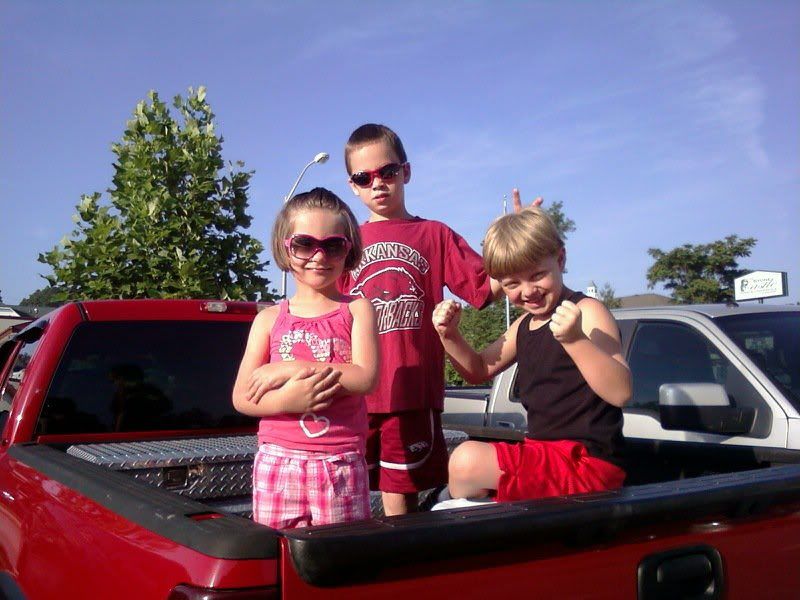 my step daughter
and these, are our dogs
Corsair with our kitten Ash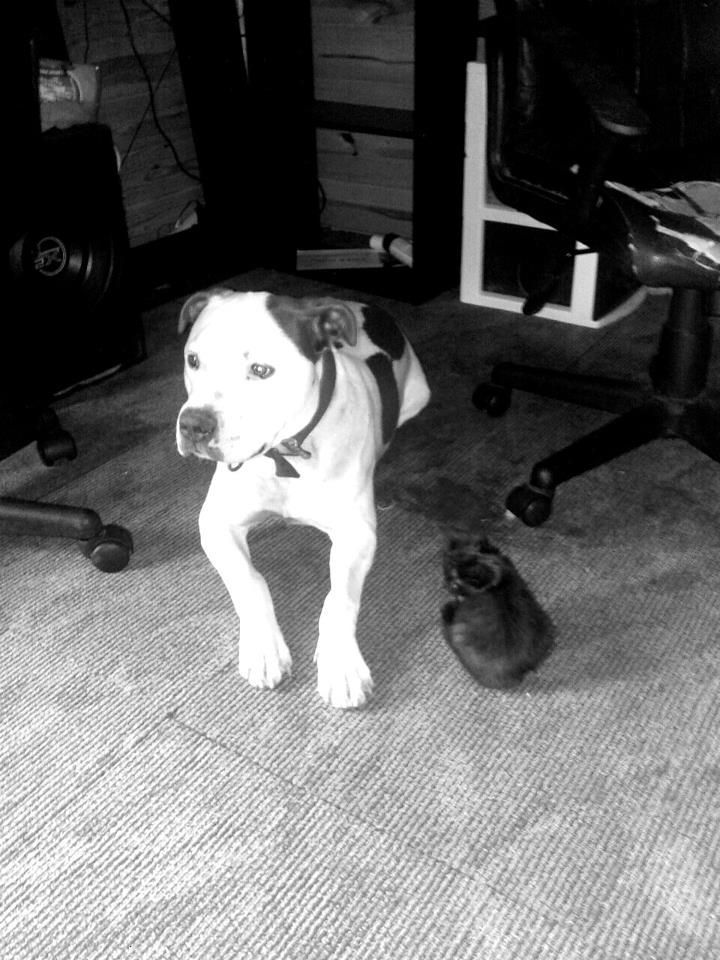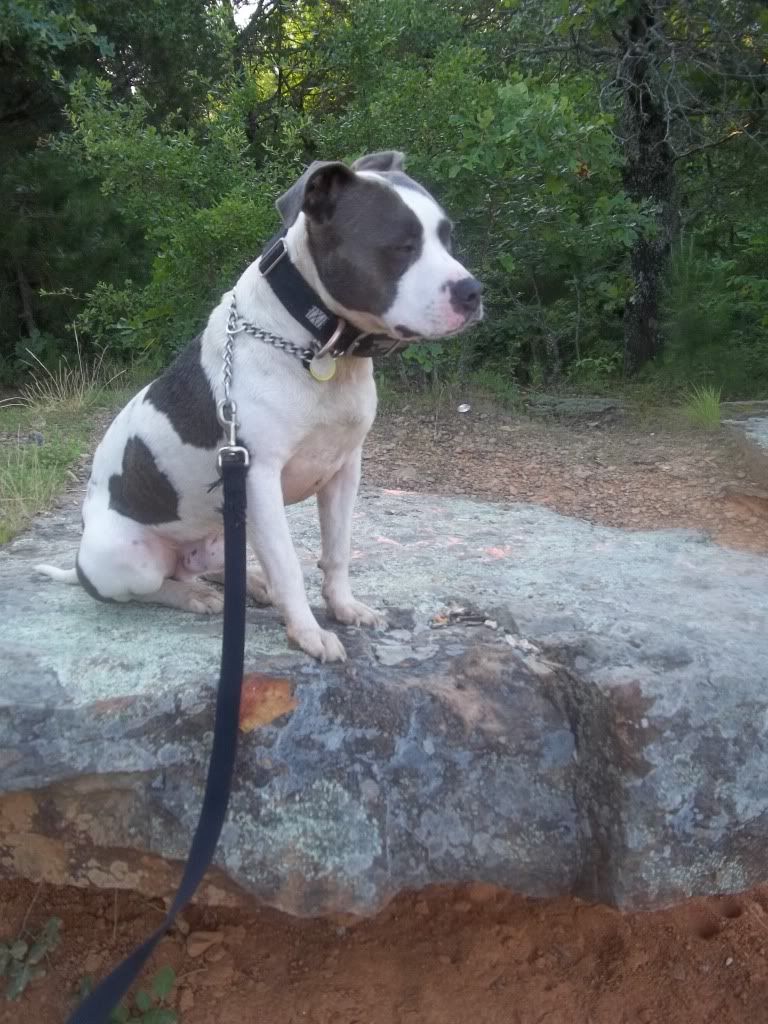 Lucy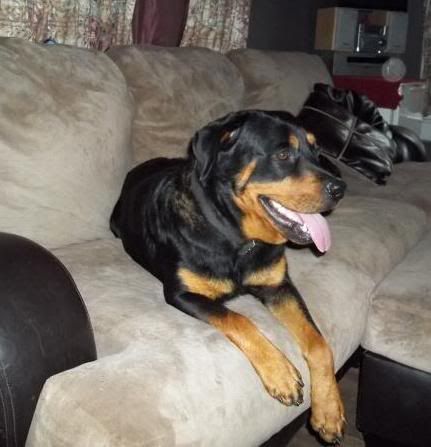 Oh, and this is Nophica (sounds like NovaShay)
I dont have the slightest advice for the foals, but I looooves your doggies! I have 3 pit bulls myself and i'm extremely partial to them. Enjoy your new found horsey-ness :)
Interesting situation. How old, do you think, the other baby is? Twins are rare, as I understand it, but that would be neat if they were. If not, I wonder where the other baby came from.