How do you train to canter?
---
I have a coming 3 year old Clydesdale/TB filly that I've just recently started light canter work with. In previous years, when training youngsters to canter, I've simply asked for it until it's given. Typically it's given within a couple strides and I try to stay as quiet in the saddle the first couple times as possible and reward a tonne afterwards. This has pretty much always worked for me, although there was one time bucking was involved, but hang on and stay quiet up there and it always comes out a good experience. Once they've got a couple sessions under their belt you can start fine tuning your cue and asking more of them, and typically they deliver. So far, I've cantered Eve 3 times and each session is just getting better than the last. She's eager, willing, and excited to please me...I've included a couple pictures over the last few rides just for fun, but I'm curious what kinds of methods others use to initially TEACH their horse to canter. I'm not talking older horses re-learning or even older horses learning for the first time, because they're already pretty balanced...I'm talking about 4 years old and under being taught to canter correctly. Please, shed some light on how you go about it!
Feb 10/10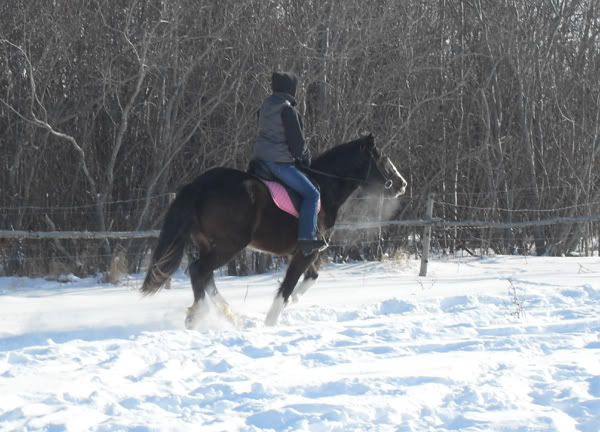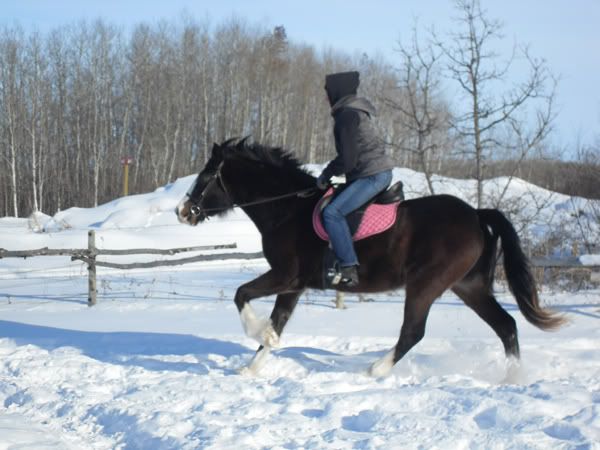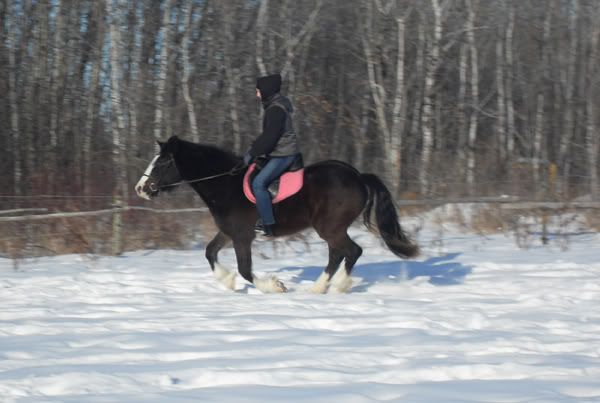 And today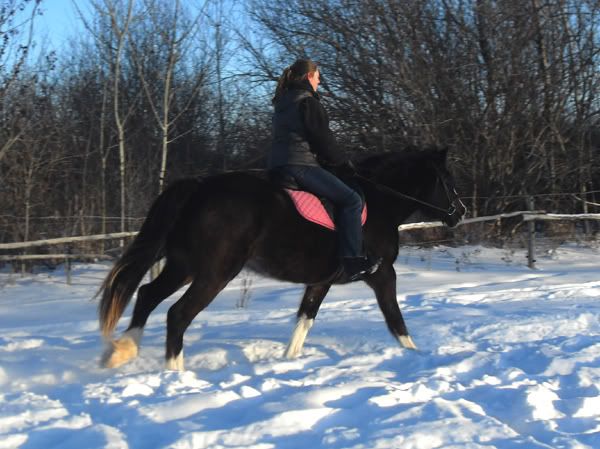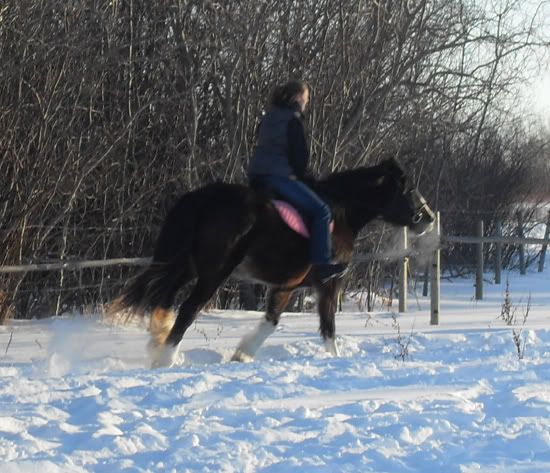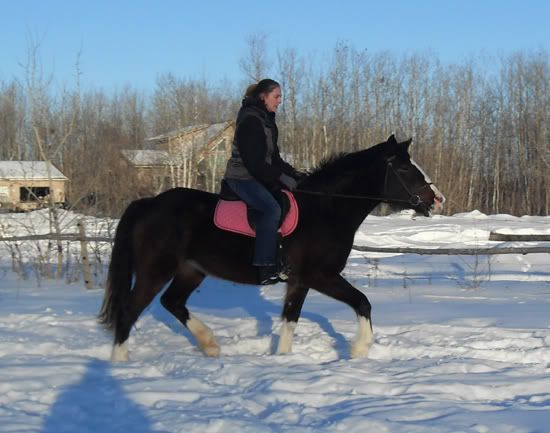 And a video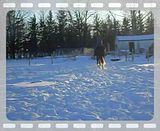 Great end to an awesome ride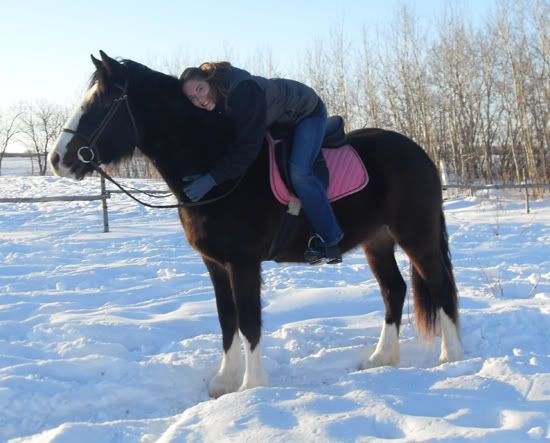 ---
Never ride faster than your guardian angel can fly
She's beautiful. I usually do the same. But if I have problems I'll use another horse and rider to "help".
Completely unsolicited commentary, but you really should be cantering a 3 y/o draft cross. Although TB's mature faster than most breeds, Clydesdales and other large breeds mature slowly.

Other than that, I would just keep doing what you're doing. Keep the cue consistant, and make sure your "releasing" is spot on. Eventually she'll pick it up.
Green Broke
Join Date: May 2009
Location: Winnipeg, Manitoba, Canada
Posts: 4,510
• Horses:
2
http://www.equinestudies.org/ranger_..._2008_pdf1.pdf
Sorry, no such thing as a "faster maturing" breed.
Her doing light canter work with Eve is no different then someone cantering a 3 year old Quarter Horse - ironically, completely acceptable. Eve may develop fully a little later then a horse slightly smaller, but at only 15.2hh as a 3 year old, she'll by no means be a monster. Which means her knee joints have closed, most of her leg joints are closed, her hocks will be closing soon (hence going easy on the canter work, just a few strides in a straight line, nothing streneous) and although her spine will not fuse until 6-8 years old (completely), this is the same for ANY breed.
Although Drafts tend to fuse a little later then other breeds due to their size, it is related almost completely to height and refinement. Eve is fairly short and stocky, so she's actually likely to fuse even earlier then either a purebred TB or a purebred Clyde that was over 16hh.
No offense meant, just thought I'd mention it. Shay-la isn't doing anything remotely "hard" with Eve - she's literally asked for the canter three times, gotten a couple strides on a straight line, and requested a quiet transition to trot before hitting a corner.
---
Quote:
I hope God tells her to smash her computer with a sledgehammer.
Basically the best way to train the canter is just to do a lot of it. Lots and lots of circles at a lope, lots of canter-trot-canter-walk-canter transitions will get her more and more sensative to your cues so that there is eventually no real urging to it, just that initial faint cue. Circles will also get her more balanced and shorten her stride/slow her down too. But only start those circles when you are comfortable with pushing her that much. For right now, what you are doing is a good way to start.
---
Always remember that feeling of looking at a big, open country over the ears of a good horse, seeing a new trail unwind ahead of you, and that ever-spectacular view from the top of the ridge!!! Follow my training blog:
http://robertsontraining.blogspot.com/