I can't
---
I can't seem to get my horse to carry her head low like a western pleasure horse.Any ideas on how to teach her. I will massage her mouth with the bit sometimes and she will drop her head but she doesn't do it real low.
Quote:
I can't seem to get my horse to carry her head low like a western pleasure horse.Any ideas on how to teach her. I will massage her mouth with the bit sometimes and she will drop her head but she doesn't do it real low.
Are you releasing immediately when she drops her head? The release is the most important part to convey what you are trying to teach.
---
"Anything forced and misunderstood can never be beautiful" Xenophon, 380 B.C.
Agree with Starlight. But you probably know I am not a big fan of the low head position of WP. I think it should never be any lower than the horse would hold it were he/she to trot across the pasture in a relaxed frame of mind.

Also, if , and i mean only IF, you are not easy for the horse to carry and the saddle isn't comfy, then horse cannot put head down. If saddle hurts due to fit or rider, then horse will keep head up in self defense (hollowing out back)

I know you are learning, so keep in mind that it might take some time and don't try to force it. I get the feeling that Gidget will get resentful if you are too nagging about it. I also know you are getting a better and better seat, so it is sure to get easier for G to put and keep her head down.
I agree with the other two posters. First get your horse used to pressure and release. Your horse will fight but keep pressure up until she gives in just a little bit. She will eventually get it just be patient and consistent. Good luck
Posted via Mobile Device
A couple of other things to consider are conformation and breeding.

Today's top Western Pleasure horses (as well as HUS, Reining, Western Riding, Trail, and other horses) have the conformation to have naturally low head carriage.

Modern Western horses are 'bred' to have lower head carriage and are bred to be 'slow footed'. These horses are bred to be able to keep their heads down while keeping their shoulders up. The good ones no longer '4-beat' or 'trope'. They keep their shoulders up where they should while their heads are down. 20 or 30 years ago, horses that carried their heads low were on their front ends. The good ones nowadays are not. They can change a lead or a reining horse can slide 30 feet (obviously he's not on his front end) while their heads are below their withers. The breeding and the conformation that comes with this breeding has facilitated low head carriage without losing cadence and quality of movement.

If your horse has a 'ewe neck' or a high set neck, it cannot comfortably carry its head low and maintain a decent quality of movement. If you could post some photos or a video, it would be easier to see where your problems are rooted. The problem can be training or lack of it, or it can be the horse's ability and build.
A horses eye is kind of like trifocals and when their head is high they can see in the far distance and when it is low they can see thing up real close BUT CAN NOT SEE THINGS IN THE DISTANCE.

Folks like a horse with a low head set but buy horses with a high one and try to make it low.

Look at how your horse moves out in the field when he is just walking around and that is really how he wants to travel.
You can change it a little but too many put a horse into a frame that is for their own idea.

A lot of the frame is just style.
---
"The greatest strength is gentleness."
- Iroquois Proverb
thanks everyone!
Here are some photos.
I know that I'm not too big for my horse. I weigh 160 and she weighs about 950 lbs? Maybe I am too big ..anyone? She is 14.2 straight across the withers.
Here are some pictures.
This was a trail ride at the beach
This is what I look like on her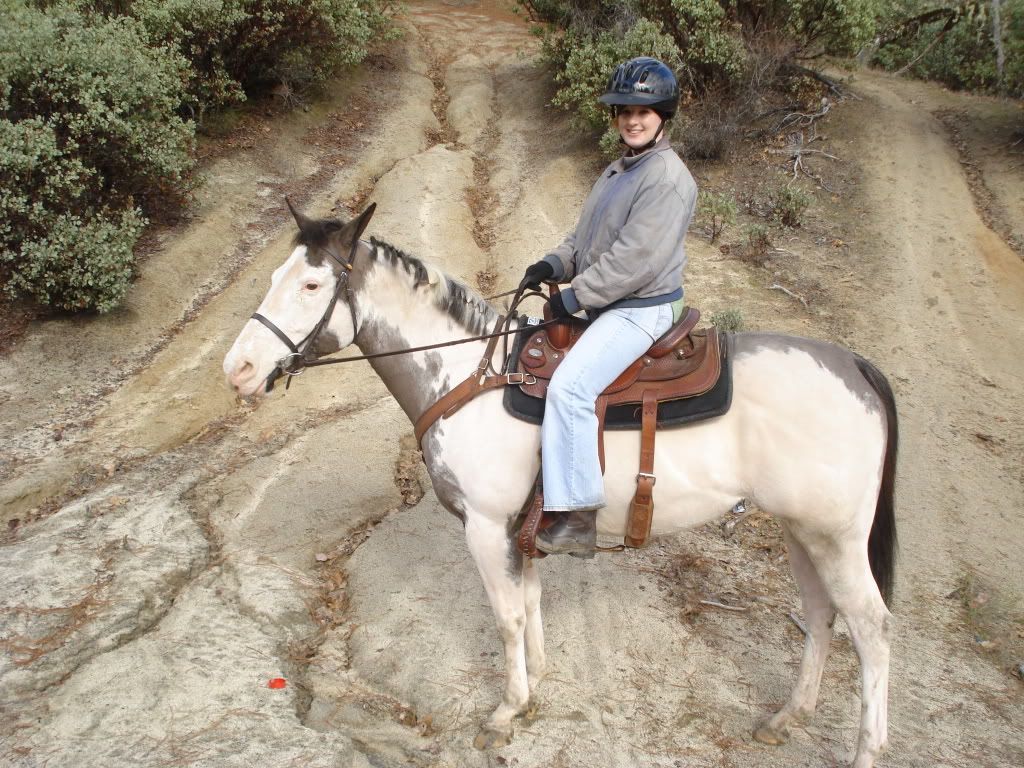 Gidget playing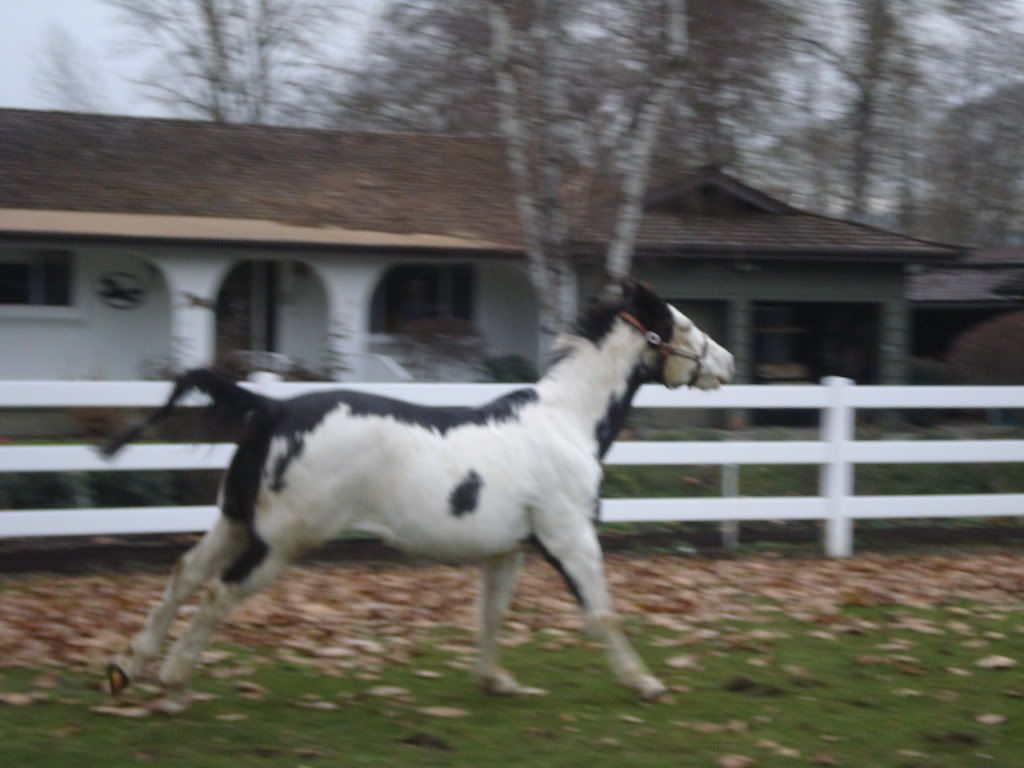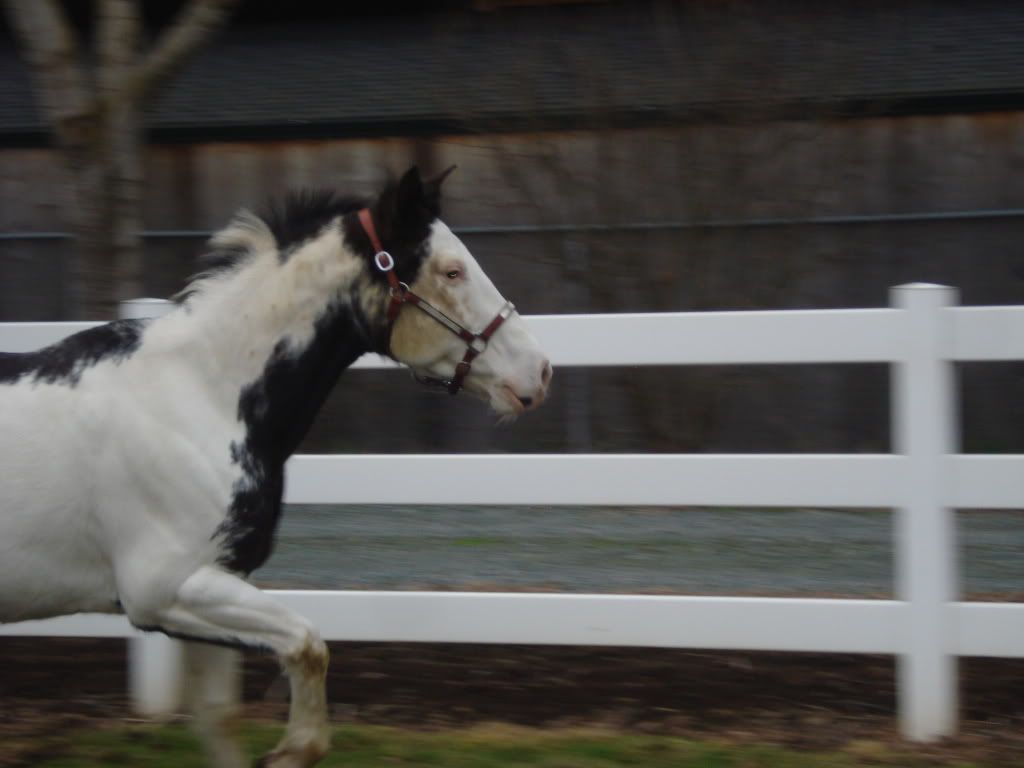 Here is a video.Please do not comment on her legs. I have had two vets come out and see her and both said she was fine. Also I recently changed the gullet on my saddle to see which suits her best. She has ALWAYS had attitude with anyone who rides her..even the riders who are good and have yrs of experience. I had a lot of conflict with showing videos sooo naturally I don't like to post them anymore.Also I know I bump her mouth and she didn't like it and I'm still working on my seat.
Maybe you can tell me how she rides carries herself.
001-15.mp4 video by greentea88_2007 - Photobucket
and some more pics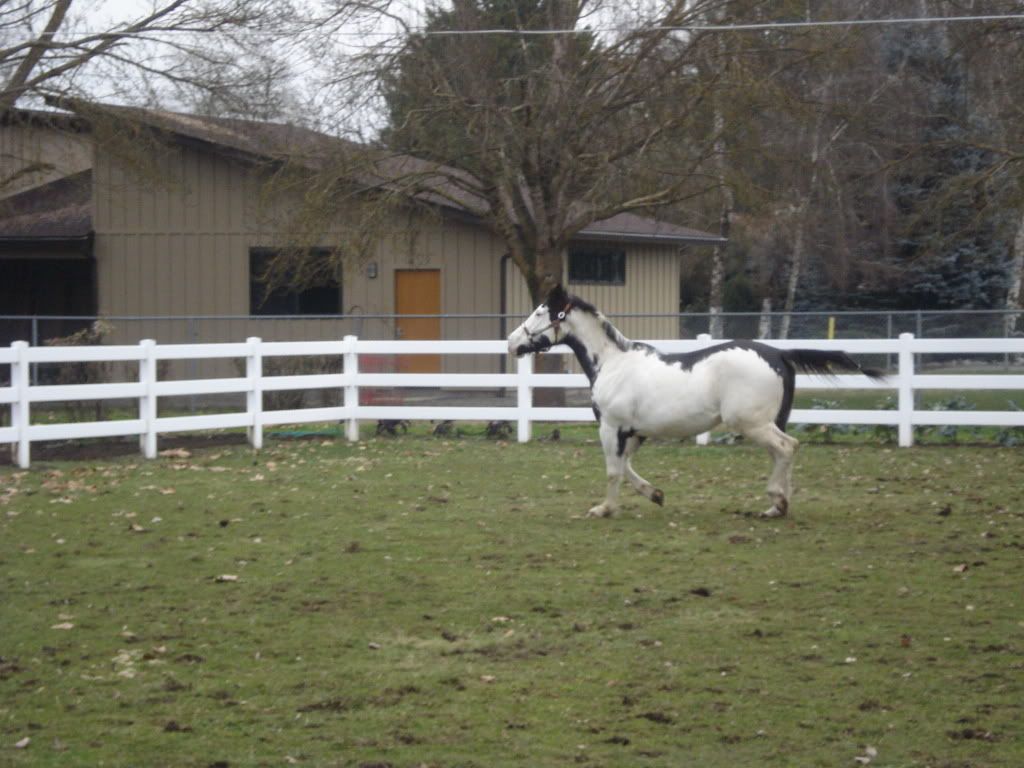 assuming you are doing every thing right ( i haven't read all the comments), you could try the chiropractor. During my lessons we do numerous "stretchy circles" where we encourage our horse to stretch down. I'm not sure if it's the same as in western, but my horse was able to reach down more comfortably after getting an adjustment. I don't know, just something to look into =) good luck!