Green Broke
Join Date: May 2009
Location: Winnipeg, Manitoba, Canada
Posts: 4,510
• Horses:
2
Jynx in Day 1 of Dressage training!
---
I don't think my poor girl know what hit her! The new place we board at has a sort of coach/trainer who's currently not certified (she's very young, still working on it) but trained out west with some pretty big guns as far as Dressage is concerned (working student type thing). She's currently schooling her horse third or fourth level. Anyway, she's DIRT cheap as far as lessons and training so we're cashing in on it! I desperately need help with my riding, and Jynx desperately needs someone who knows what she's doing.
Jynx was NOT happy today. Her entire little fantasy world imploded on her little brain, and she went "oh crap" when someone who demanded respect got on her. No rearing or bucking, but a LOT of fighting and temper tantrums included trying to bolt on her (pics). By the time she was done fighting her, she was so exhausted she just caved.
It's going to be a lot of work, but I'm looking forward to finally getting lessons and not wandering aimlessly.
Please no critiques, as I stated this is my new coach/trainer and I think she handled Jynx fantastic for how loony tunes she was being. She likes the way Jynx moves, thinks she has good conformation for doing Dressage, and basically just agrees Jynx is trying to dominant me from the saddle the same way she used to do with other people on the ground. I have the know how for groundwork, unfortunately I'm limited when it comes to under saddle for English!
Starting out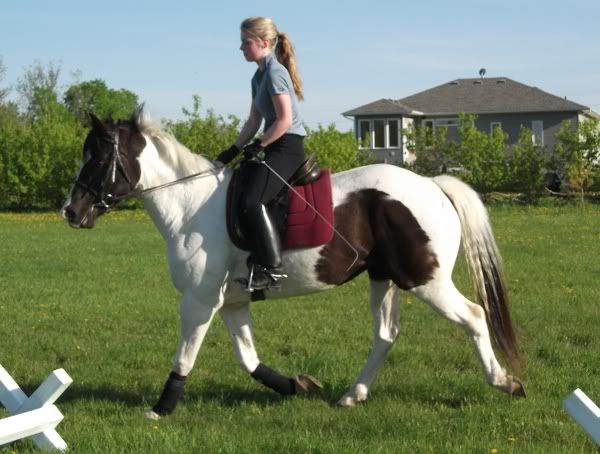 I don't wanna listen, I wanna run around with my head up like an Arab!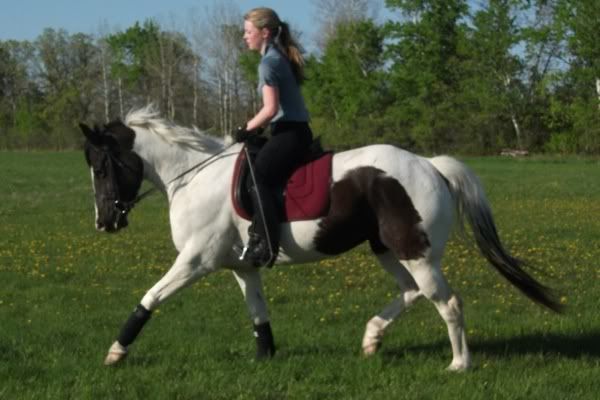 Starting to listen a bit more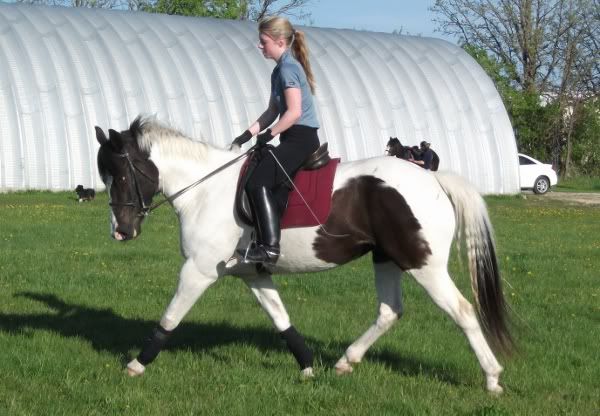 LOL, I didn't post the bad trot ones so the canter ones kind of come out of nowhere...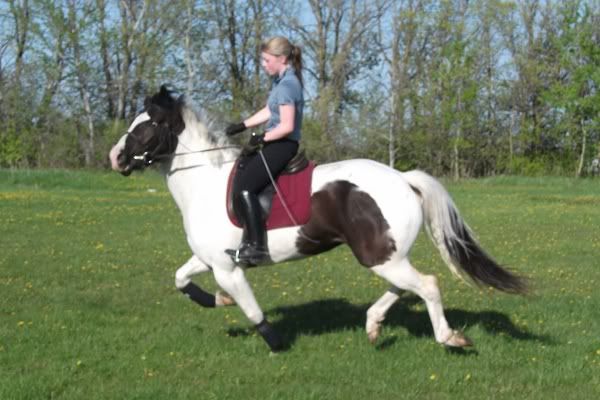 ZOMFG, RUN AWAY!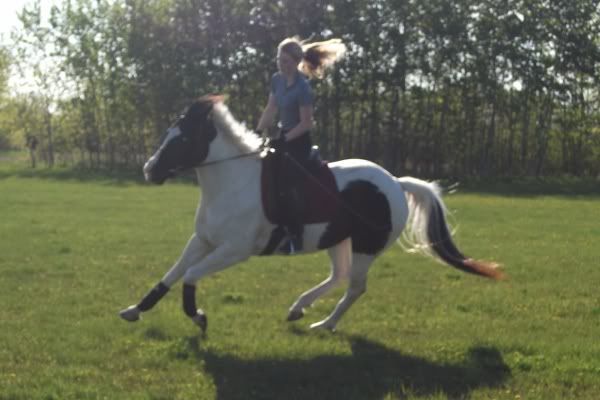 She doesn't want to do Dressage, she wants to do barrels
It's sad that I aspire to look as good as she does when my horse is being loco LOL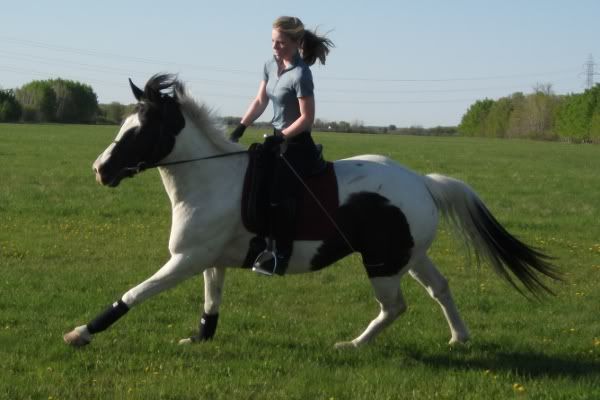 She's just so unbalanced, any real canter work is completely out right now, needs lots of lunge work
Agreeing to THINK about listening now that she's burned a year's worth of energy
Hehe little Dressage poneh
N'awwwww, she could almost pass for the real deal!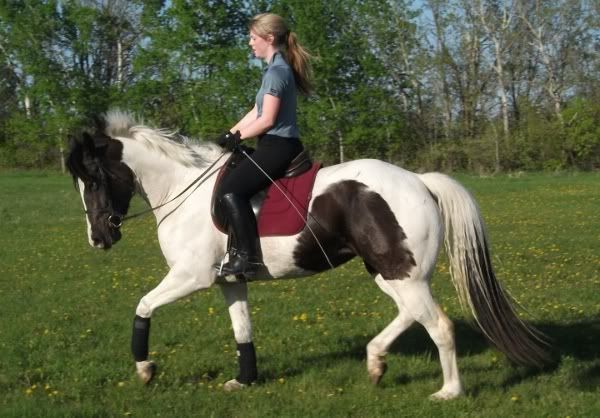 Prancy prance
My new favorite photo of absolute all time!
---
Quote:
I hope God tells her to smash her computer with a sledgehammer.
Green Broke
Join Date: Aug 2010
Location: Southwestern Ontario, Canada
Posts: 3,324
• Horses: 0
Definitely worth it! She looks really good.
---
It is impossible for a man to learn what he thinks he already knows. --Epictetus

For day 1 this is amazing! I wish you luck on your Dressage!
She looks wonderful! Congrats!
She looks a lot better after she got the kinks out!
I think you will find that having a little dressage training will help both you and her out immensely! Are you planning on riding/showing dressage? Or just having the trainer work with her?
I agree, I think some of the photos look great and show potential, and I'm pretty impressed with this young trainer/coach.
Dude, how old is the trainer!? She looks really really great! And your horse looks like a fast learner (:
---
E v e r y horse is good for something. You dont throw a whole life away just cause he's banged up a little...
Wow very cool.
Not sure if you have the pics in actual order that you took them but if so I like that near the end the horse came to her and was able to offer up some softness. As much as she was capable of.
Cool deal!
C
No trainer I know would ever ride a horse without a hardhat. Double that outside in a field on a new horse.
...and most trainers I know don't wear helmets. Also, I think that this field is the only place the OP's boarding facility has to ride. Any trainer worth their salt doesn't need a fenceline to prop up their training. Sure it makes things easier, but I don't know why you seem to think that either thing should cast suspicion on whether or not this girl is truly a trainer.
Posted via Mobile Device