Keeping it fun
---
Hello! I am new to the forum, but enjoy reading all of the advice from different horsey people!

I have a 6 year old paint gelding. I don't get to ride as often in the week as I would like, but want to keep him in shape, so I have been working him on the ground and in the round pen. This keeps him from being too pushy.

Does anyone have any exercises that they could share so I can keep things from getting boring?

Thanks!
Welcome to the forum! =]

I would just mix things up as often as possible. Go on a walk around the block or through the trails, set up an obstacle course to lead him through, take him on the lawn to graze and brush him. Teach him a trick like bowing, or nodding his head. Even if you only have a few different things to do, if you go back and forth from one to the other each day you work with him, it should keep him busy enough.
---
"Great spirits have always encountered violent opposition from mediocre minds."

Yearling
Join Date: Jan 2008
Location: British Columbia, Canada
Posts: 1,284
• Horses:
4
Teach him to ground drive: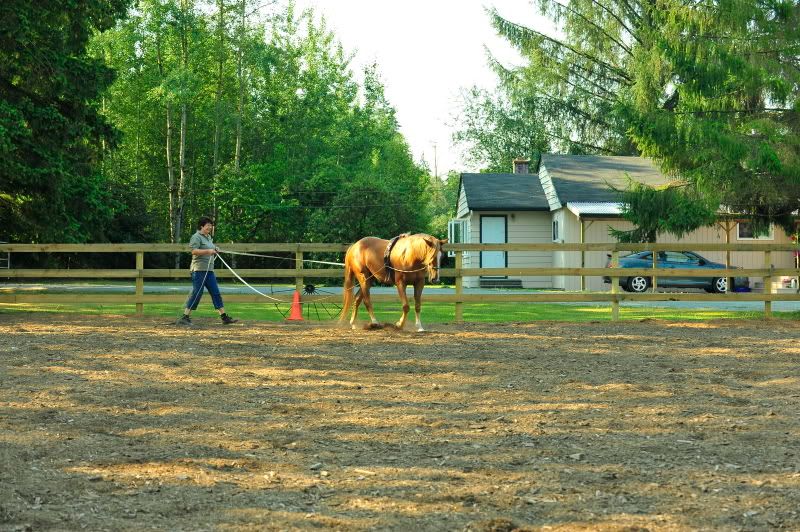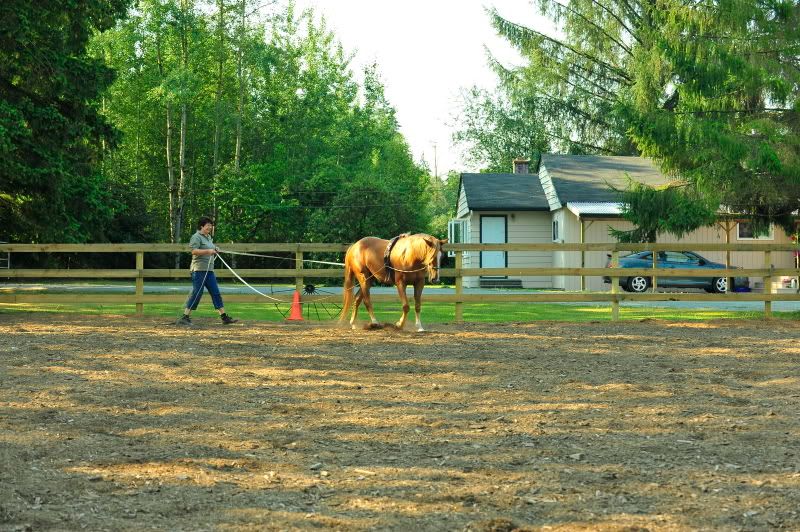 Play with a ball.......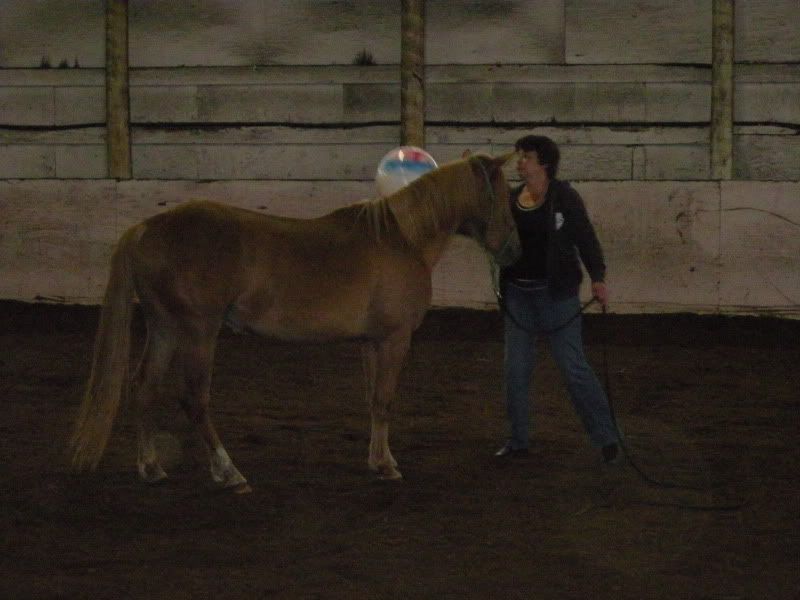 Jumping barrels: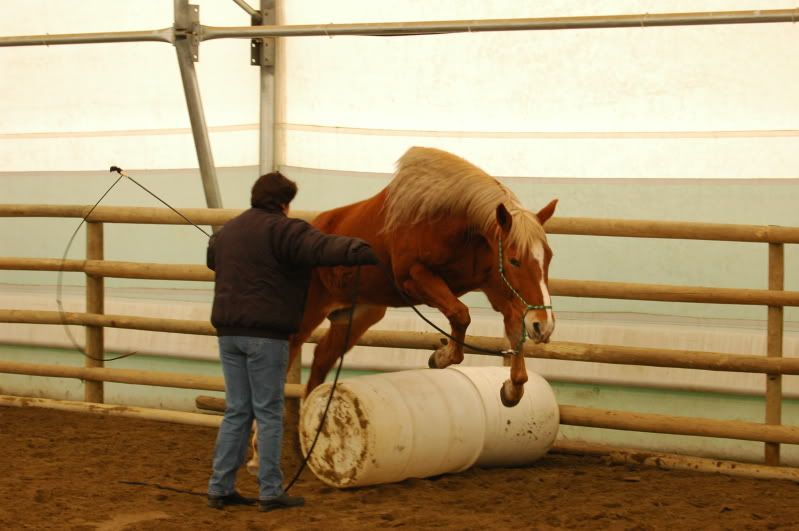 Set up some squeezes: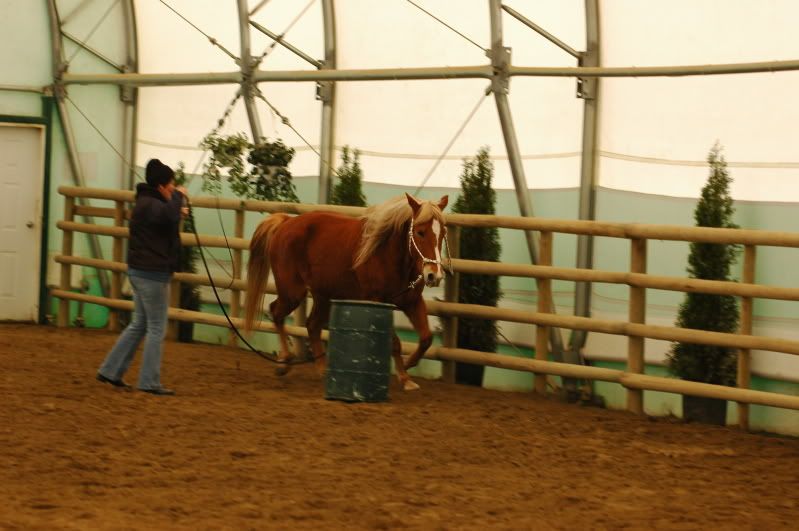 Be Careful though this is what can happen.....LOL
Thanks G and K, I have been looking for more stuff to do with my guy too and your pics were a fun way to help me remember new things to add to the list.