Green Broke
Join Date: May 2009
Location: Winnipeg, Manitoba, Canada
Posts: 4,510
• Horses:
2
More fun with Jynxy! [pics&vid]
---
Finally got the pics up, figured I'd share. She's got this laying down thing mastered, haha. My issue right now is not letting her go down before I cue her! I know we discussed laying her down towards me, but quite frankly, she's just happy doing it this way, I see no reason to change it. She's not flailing, she's not nervous, she's content to lay down, and I'm able to easily step out of the way because she's so good at it now, so I'm not messing with it. I wouldn't advocate it to people, but it's the method I'll continue using as I feel I have more then adequete experience to know where I need to be to avoid danger. Anyway, enjoy!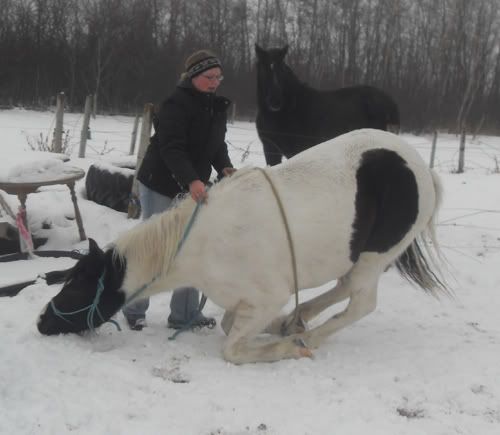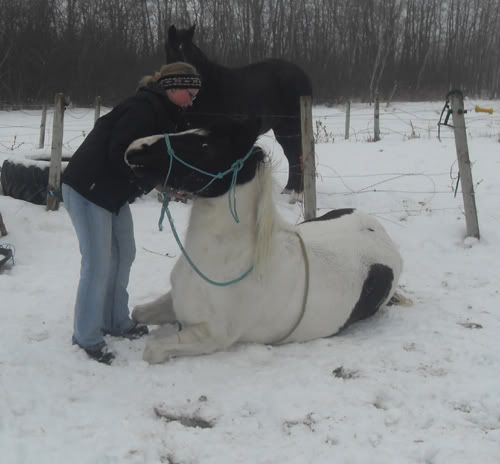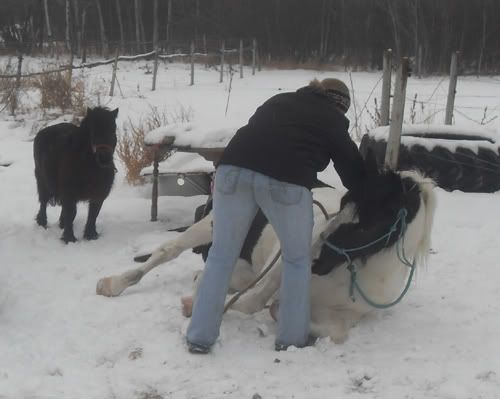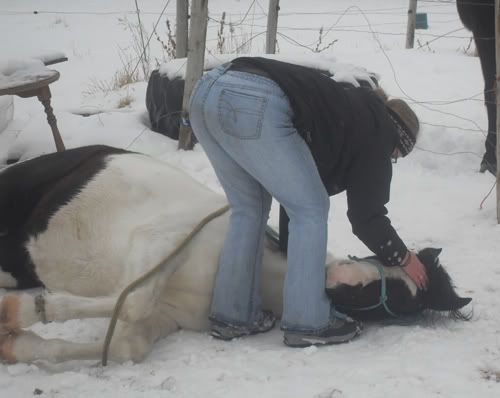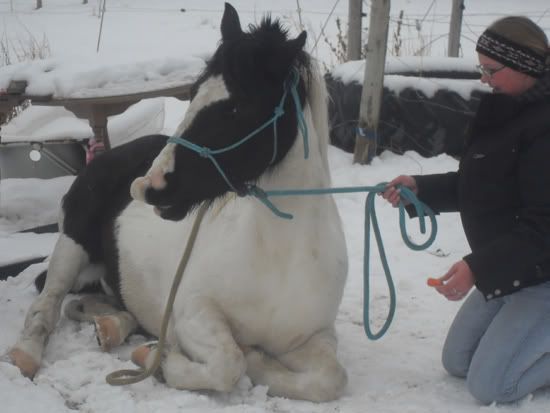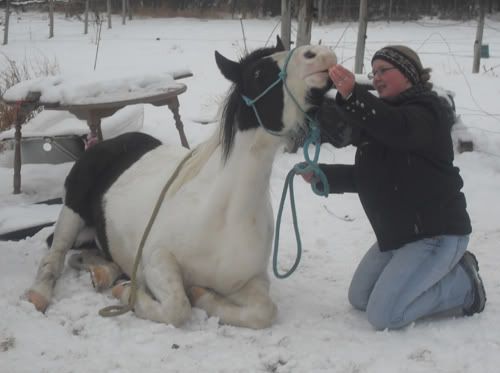 And a little video of me being able to cue her.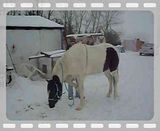 ---
Quote:
I hope God tells her to smash her computer with a sledgehammer.
She certainly is adorable! I think it's pretty cool that she actually stays down. I feel like Gracie would try to pop back up right away, lol.
---
"Great spirits have always encountered violent opposition from mediocre minds."

She is so cute and sweet looking!

That is a really neat trick :) I'm working on teaching my mare to bow right now.
lol I love the little mini in that 3rd pic "uuuuh...where's my treat?"

I second the 'popping up" feeling, I think Ice just doesn't know how to relax.
Green Broke
Join Date: May 2009
Location: Winnipeg, Manitoba, Canada
Posts: 4,510
• Horses:
2
That's actually why I'm not concerned about which direction she's laying down in. I realize it was my own fault in doing it wrong the first time, but now she does it so fast and she's so content to stay down, I'm not worried about any flailing hooves because she's panicking about going down. We're past that stage, but obviously I will be aiming for doing it right if I'm in another situation like this.
She just continues to shock me with how accepting she is of everything. She just has no fear of humans in her, she's just willing to trust you 100% of the time to keep her safe. It's quite humbling! I don't think my beloved Zierra trusts me as much as Jynx does and we've been together for 11 years, since she was born!
---
Quote:
I hope God tells her to smash her computer with a sledgehammer.
That's so awesome
. You are doing an incredibly job with her. Keep it up.