Agreed. You should start with a hose on your feet, and make numerous sessions approaching and retreating. In fact, when your horse enjoys the hose it's always a good idea to hose down their legs first if they're really hot, so you don't shock their system. Here is my gelding on July 4th, enjoying the hose.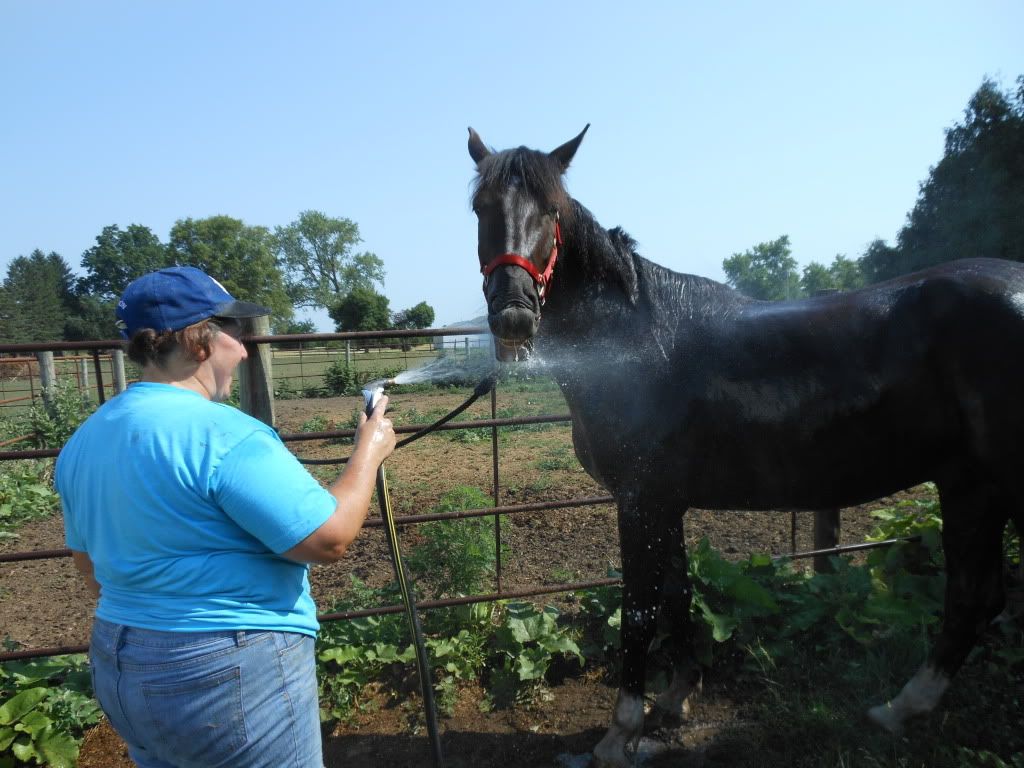 I agree with Cherie and if he were with me I would tie him outside, have a stiff broom handy and when he sits back I would shove the bristles of the broom against his backside making him jump forward faster than he thought about pulling back.

Years ago there was a horse at the stables that would constantly pull back until he broke free. One day he was tied for the farrier and I was sweeping the aisle behind him. He suddenly sat back and started pulling back. I shoved the broom in no gentle manner against his backside hard and he shot forward hard and fast. He never did it again.