New Video AND pictures of CHANCE!!
---
Well since my laptop crashed I couldnt fix a lot of it, so I hope you enjoy! I was trying to video tape her free lungeing on the solidest part of the round pen, which you might noticed when she was cantering she went down to a trot I slowed her down just to be on the safe side and on have her fall again! Heres the video!
http://youtube.com/watch?v=6TzegU11h1w
How does she look??
Picturesss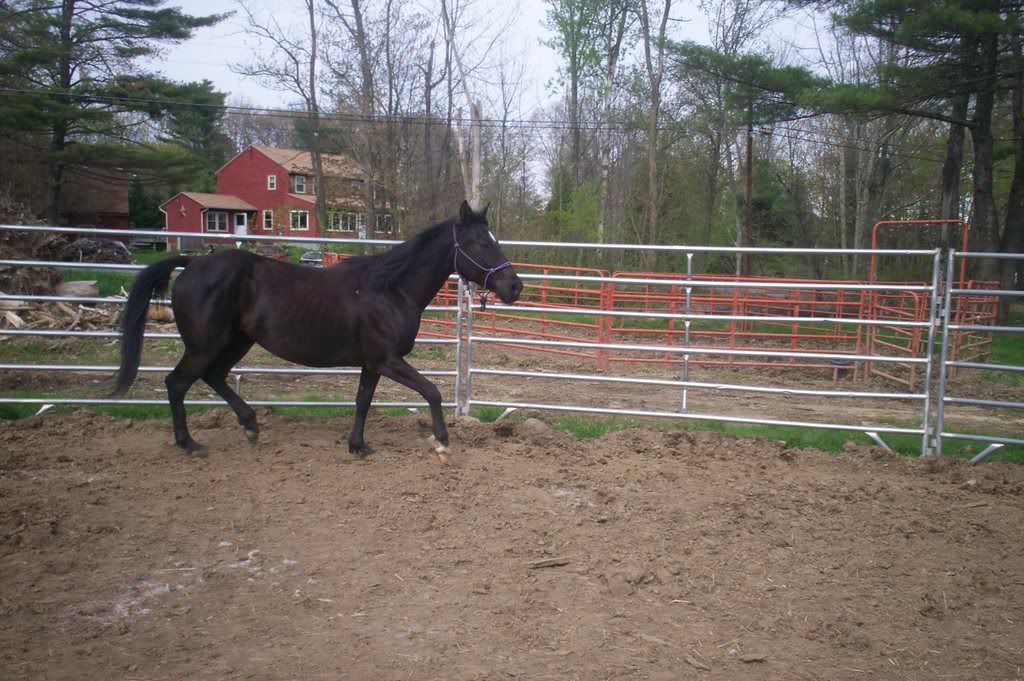 Trotting
im coming mommy!
Why are you holding that.. silver.. thing!
I lovee you mom!
I'm not sure exactly what it is you are asking for. I think she's cute. I really like her coloring and her star
She is very cute. As for the lameness, I couldn't really tell.
---
Ride more, worry less.
Thank M2g :) I love her markings ... well the very few she has :P I was hopeing you guys could tell weather or not she still looks lame.

Poptart- Thanks! Maybe someone else can. I thought she was looking much much better like she was moving more fluidly i guess.
bump!

can anyone tell me if her movement is any better
HAF I still think she looks lame and I look forward to hearing what your vet has to say.
I still havent heard back from my BO yet!! arg Ill email her later on today when I get home from school. I put a post in general about moving chance to my house can you guys pleasee take a look at it!
I hope she emails back soon!
---
Ride more, worry less.