Well I just figure out, and it's cause I'm so brain dead from the trip to OR for the funerual the last couple days of finals, and gets and papers, tests and presentations!
But I'll be working him tomorrow, Wensday evening hopefully Thursday morning then maybe Saturday evening and Sunday afternoon! That makes me feel way way better!
I'm so so so excited for this saddle! Ahh!
Me too!! Post lots and lots and lots and lots of pictures of it on Ollie!
---
"Strength is the ability to use a muscle without tension"

Trust me I so tottally will! And hopeful get another video besides tomorrow by the end of the weekend! Yay! Last day of class tomorrow morning! I cant wait for that as much as this saddle! Haha
I'm now going to go fail a test prolly haha
Ohh pish posh, good luck with your test!!
---
"Strength is the ability to use a muscle without tension"

Lol
Well bad news, gal with the bates decided not to sell....grrr!
That's a shame.. but hey still good things in your future and there are many saddles out there to try on Ollie :)
---
"Strength is the ability to use a muscle without tension"

I have pictures! And video!
---
Oliver was such a good boy today!
Was pretty funny to drive up and see his "new fencing" aka deer fencing all along the four strands of hot wire!
This horse has such a great work ethic! I can't believe him sometimes!
So he hadn't been worked in a full week, when for the last 4 weeks he has been worked at least 2 days and sometimes up to 4!
It started raining pretty darn good when I pulled him out and we don't have a covered arena...well we do but we have to haul there.
So I lunged him(short video showing some of our work) and we have been really just doing walk/trot only since introducing the contact.
No bucking, one slight revert to trying to go backwards but came right out of it with nicely and stayed forward.
It's like when I'm grooming him he has the look of "what are we doing today!? Let's go! Now!" and the. As soon as I hooked him up to the lung line he was straight to business and yes mam style!
So here are the lunging pictures and video!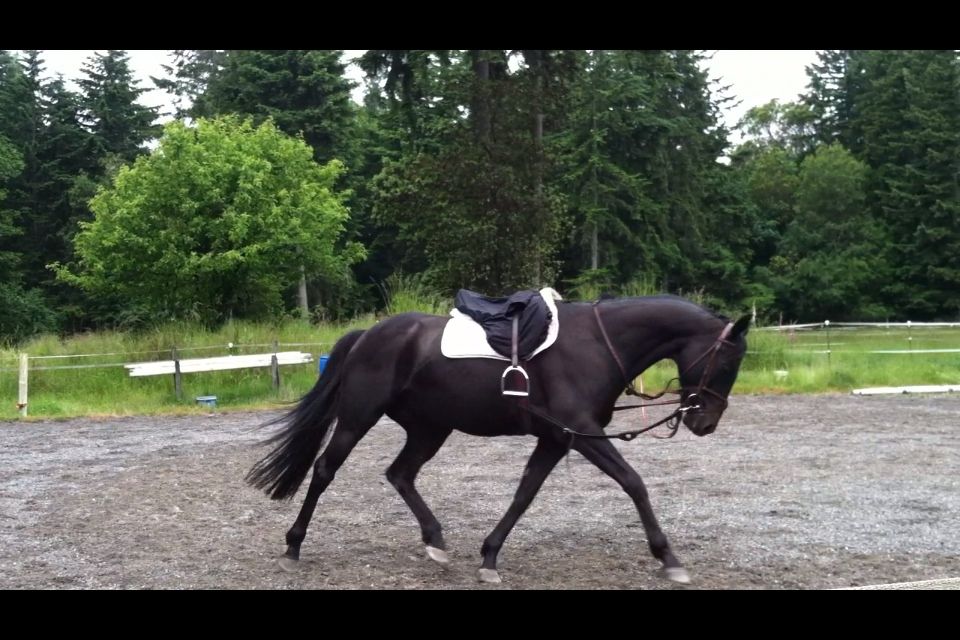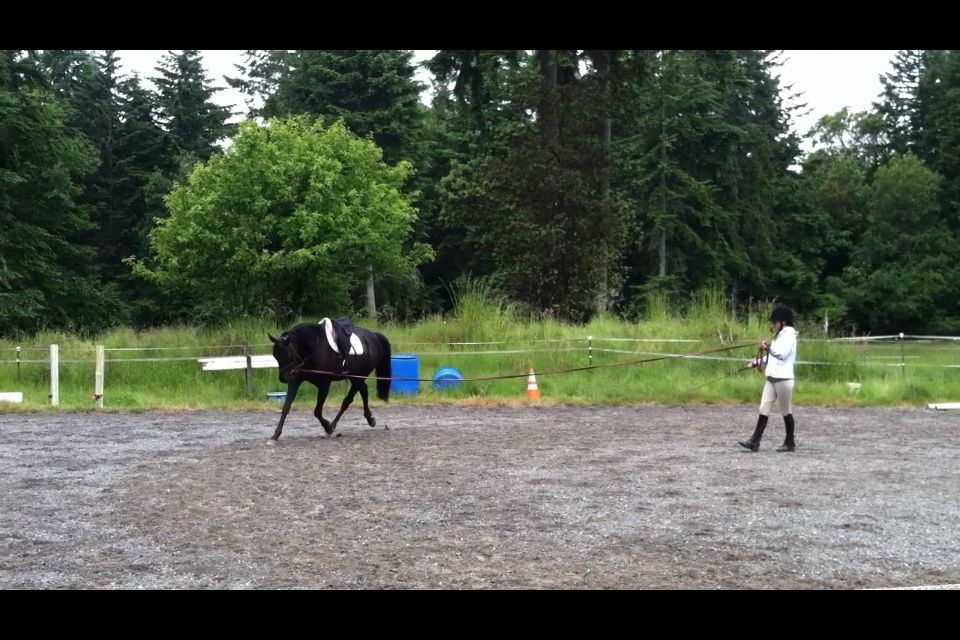 Here are some of the walk/trot pictures and videos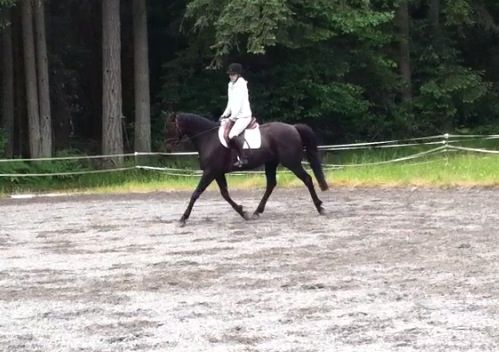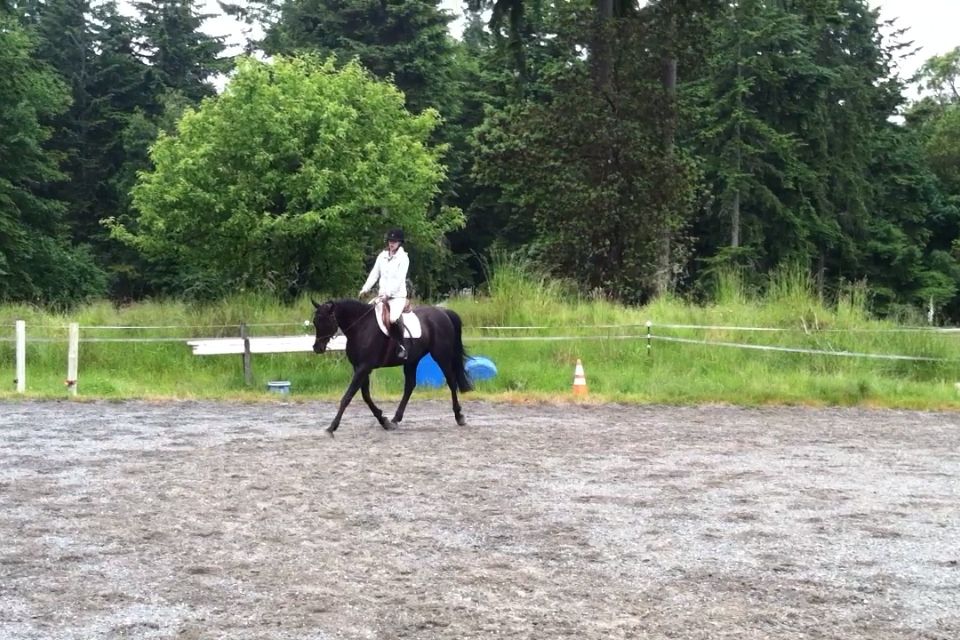 Here is one of our walk trot videos, short one, the longer one is loading o. YouTube still