Piper update - Jumping videos!!
---
So proud of my little dude!
My sister loves my ex racehorse Piper, and because she's better at jumping than me, has agreed to teach him to jump.
This is their fourth session (with actual jumping rather than just pole work) and he has come on such a lot. He's not very brave, so would either gallop flat out over everything, or refuse and jump from a standstill, so you can see that he's improved a lot!
Anyway, here are a few clips from this morning put together, which I think show how fast he learns!
And a slightly more amusing one with a scary plank...
Did it nicely though after!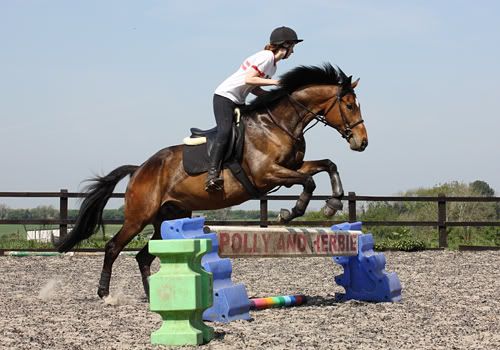 Please don't crit the rider, she's fab with youngsters, so I'm more than happy that she's riding him
And if you've ever tried to jump a fairly sharp off the track thoroughbred, you will know it's not easy
And some photos!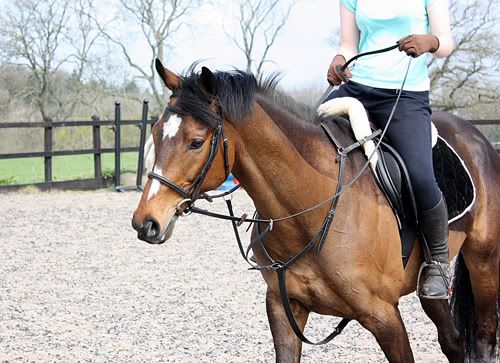 (I know that the martingale is too big, didn't realise he has such tiny shoulders, swapped it before he started jumping)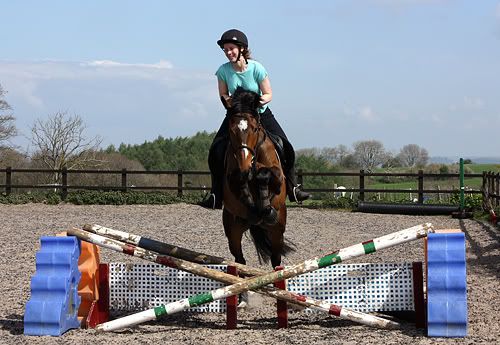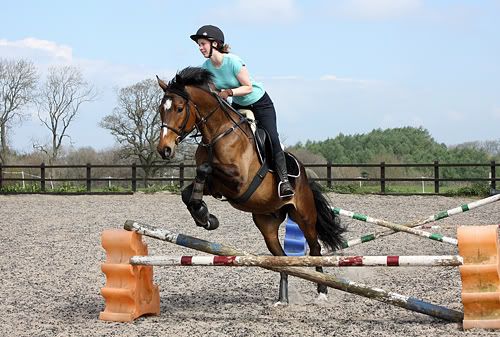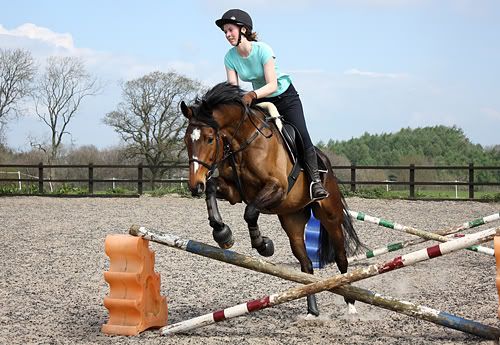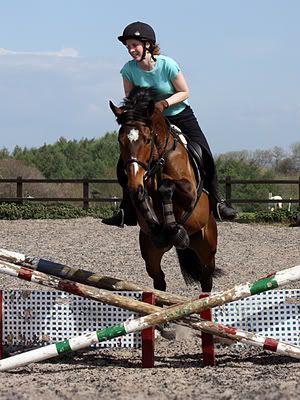 "Breakfast please!"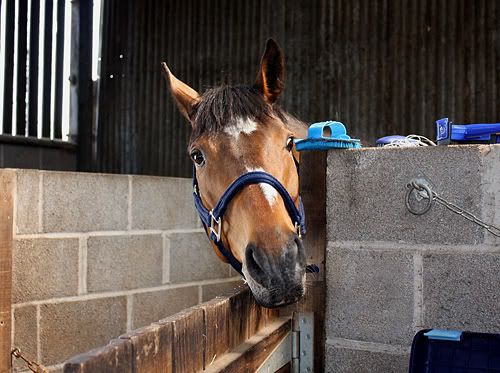 But yes, a happy post because he's awesome
---
Last edited by Levade; 04-24-2011 at

11:27 AM

.
Looks like he likes to jump! She did a great job with him on the scary fence. You can tell she understands TBs. Just give them a second to wrap their head around something that they're good to go. thanks for posting. I always love seeing TB's learning their second careers.
---
You just have to see your distance...you don't have to like it.
What a lovely horse. He is definitely showing some real talent. Looks like you found a keeper!

What discipline are you heading for? Event, jumper, hunter?
Thankyou so much!
I love him, after I lost my eventer, I never though I would own a horse as good, but this guy seems determined to prove me wrong
Dressage haha!!!
But my sister events, and wants to take him out, and he loves his jumping so it seems a shame to refuse her
Thanks again guys
He is absolutely beautiful and definately looks like he loves his job.
---