Progress :)
---
Just wanted to say a little hurrah for recent training hurtles...
This is Dove - 13 year old Appaloosa/Mustang mare, dam to my 7 year old Welsh Pony mare.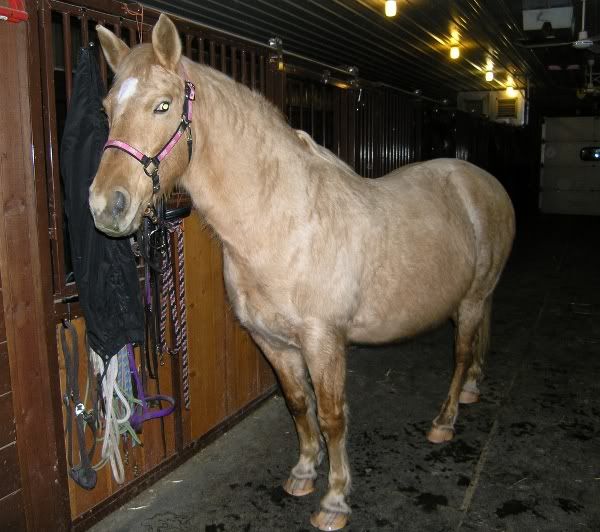 She was the very first horse I bought 10 years ago as an untrained 3 year old when I was 16 years old. I traded her to my mom after a couple years and she's been used on and off as a trail horse most of her life. Dabbled into english and some small jumps in 2008 and nothing since...until I bought her back from my mom in late December 2011!
After 3 years off completely, there was ALOT of work to do...right back to basics of leading, grooming, respect and fundamentals of riding. In 2 short months Dove has made so much progress...just look!
January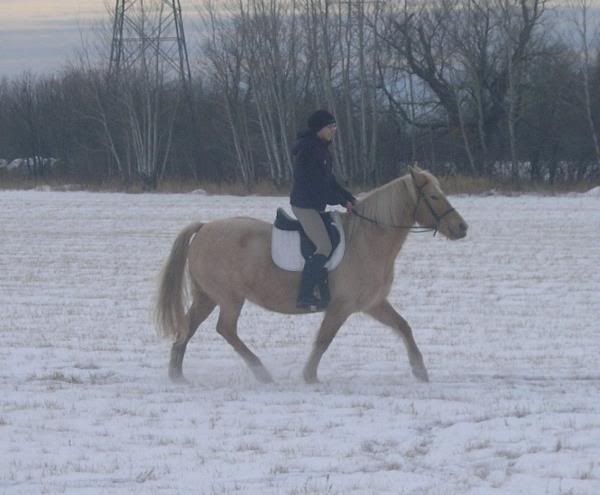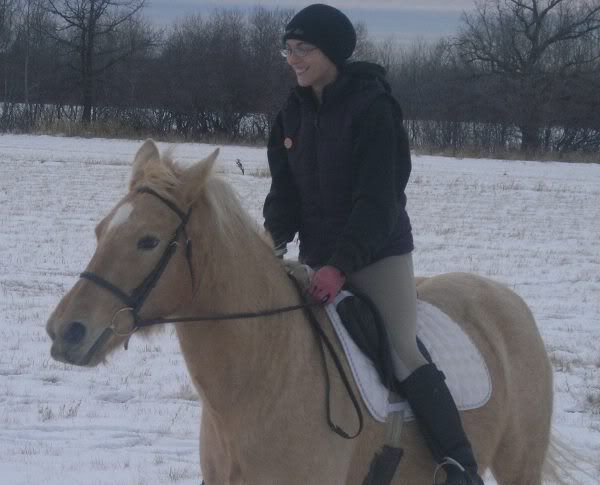 February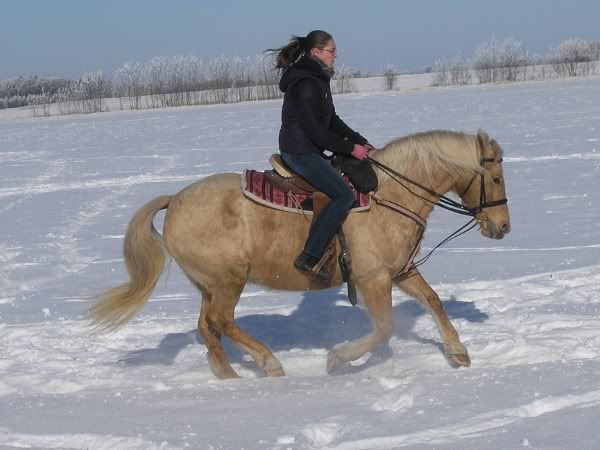 I've been riding her at least twice a week and have a friend part boarding her riding her 2 days a week as well, overall getting her back into a decent and healthy weight and only 5-6 rides in fairly loose draw reins has done her a world of good! These next couple pictures are from yesterday :)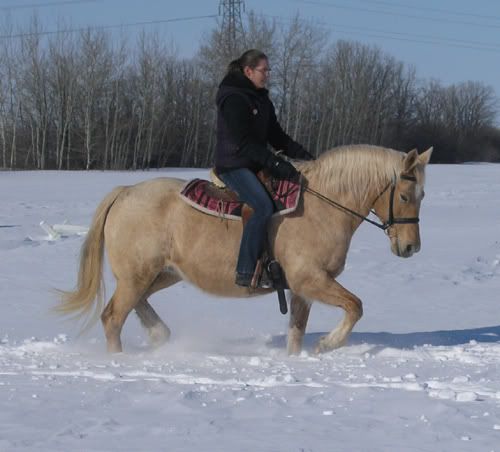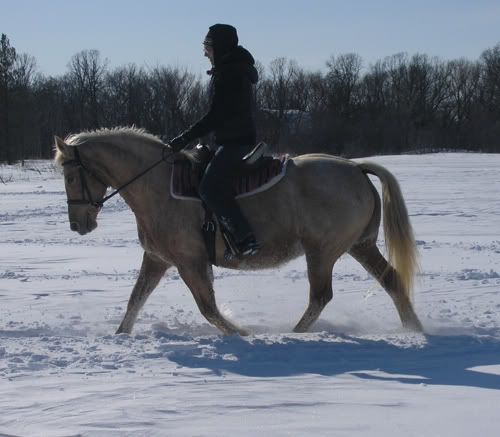 I'm just so proud of her...this year is all about bringing her back into work, getting her in shape, and furthering her training - summer 2013 will be her debute to the show ring. Can't wait, just had to share!
---
Never ride faster than your guardian angel can fly
She looks sassy. LoL. And holy cow is she fat!

She is looking really good under saddle though!
---
"The greatest pleasure of a dog is that you may make a fool of yourself with
him and not only will he not scold you, but he will make a fool of himself too."
-Samuel Butler
Gorgeous! Congrats with all her/both of your achievements - shes a good mover!
HAHAHAHA! I know...less than 15hh and a whopping 1350lbs when I brought her home in December I'm happy to say she's already down to 1200lbs just from a controlled and healthy diet instead of freefed hay! Between 1000-1100lbs is her happy zone, she's a husky mare and has always been thick, but she has a ways to go yet!

Dove is ironically one of the safest horses we have, even with the time off. Not a mean bone in her body, she's a doll and I'm so happy to have her back!
---
Never ride faster than your guardian angel can fly
What a little power house! The last 3 pictures really show the progress. Very nice!
---
Be the kind of woman that when your feet hit the floor each morning the devil says, "Oh crap, she's up!".

Nice looking mare, and you two have made amazing progress in a short time! Way to go!
---
"The ideal horseman has the courage of a lion, the patience of a saint, and the hands of a woman..."
Thank you so much! She is quite the little tank :) I know there's still a looooong ways to go, but the immediate improvement in just a couple months made me really proud!
---
Never ride faster than your guardian angel can fly
she weights more than my 15.1 hh mare!
She is ABSOLUTELY adorable though! I love her color!
---
I live to ride and I ride to live
Horses are just angels without wings
11/01/09 <3 my horse left hoof prints on my heart
Sadly, she weighs the same as some of the 17hh warmbloods at my barn...she's a work in progress! Haha! Diet and exersize has done her a WORLD of good, going to start some road conditioning in a month or so, LOTS of trotting! Aiming to do some endurance with her this summer :) Just a 15 miler but it's something!
---
Never ride faster than your guardian angel can fly