first off get rid of the treats!

every time she goes to nudge you, give her a quick sharp elbow in the muzzle. i dont like to slap as some horses become shy from only one. and then you have yourself another problem.

work her in the halter, teach her to keep out of your space. backing up, turning on the haunches away from you(Never towards you!). turn on the fore. lots of walking and halting, then trotting and halting. the most important thing here to to be patent and relaxed. it may take one session it may take 10. but a horse is never too old to learn.
thank you so much for the help, everyone! I took her for a walk around the paddock and yard and tried a few of the things that worked for other people on here. After a few taps on the nose, I think she's starting to get that she is not allowed to push me around.. especially not to get a treat. I made her stand in her own space for a while. At first, she wouldn't stand our her own, she kept trying to walk toward me but I pushed her back and made her stand. After a few minutes, she got it and stood on her own. Here are some pictures.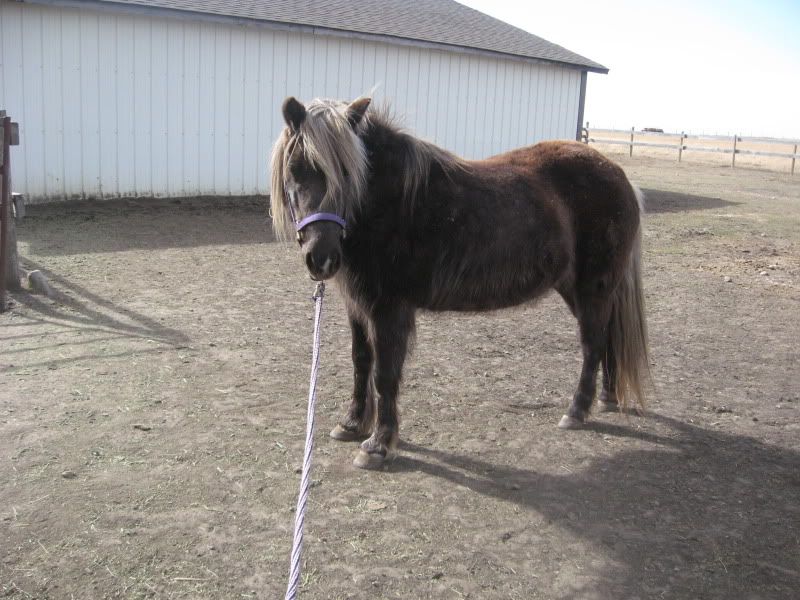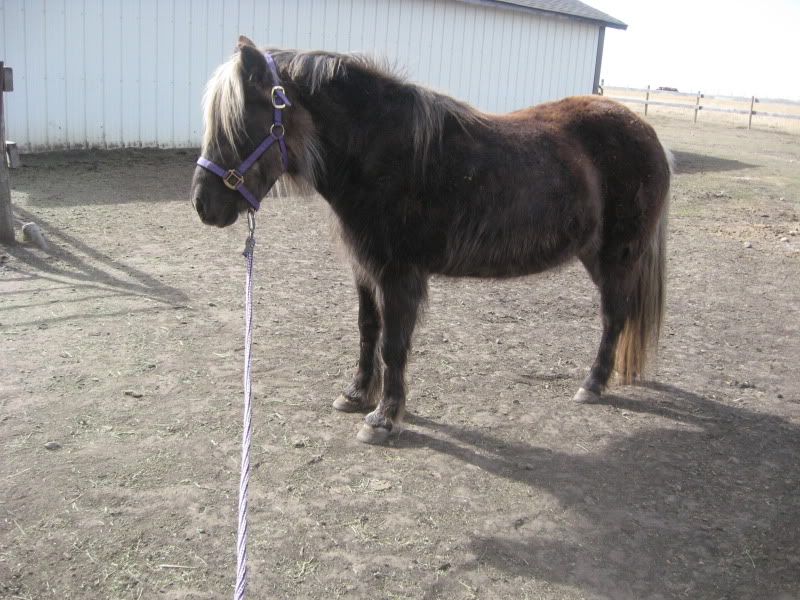 Thanks again, everyone!
---
A change will only come, when we stand together as one- Michael Jackson, We Are The World. Michael will forever be in our hearts. Forever the King.
---
Last edited by Snapple122; 03-28-2010 at

07:02 PM

.
Looks like she's coming along great! In no time she'll be perfectly respectful-just keep working with her.
Green Broke
Join Date: Mar 2009
Location: Kansas in the summer, Kentucky most of the time
Posts: 3,028
• Horses:
3
Good Pony!
---
Look like a SUPERSTAR, Ride like a FOUR STAR, Win like a ROCKSTAR
Eventers: Making BAD Dressage look GOOD!
Lol she's adorable. No wonder she's been spoiled her whole life. :)
---
Owner and head trainer of SE-Wisconsin Horse Care
*Lessons*Training*Farm/Pet Setting*Dog Walking*Equi-Eval*