Racehorse to Dressage horse - Photos from today!
---
Managed to bribe my sister to take some photos of our schooling session this morning! I tried to do the things you guys suggested - work him with a higher head carriage/more open frame, and carry my hands properly! He was a lazy boy today, so not got loads of impulsion but he went okay! Would love any crit/suggestions, as always!
Here we are one month ago:
And this morning: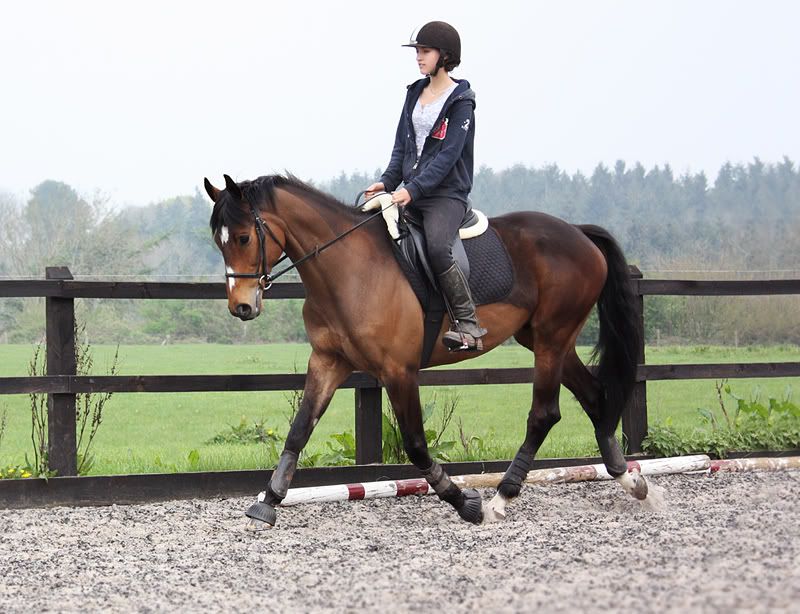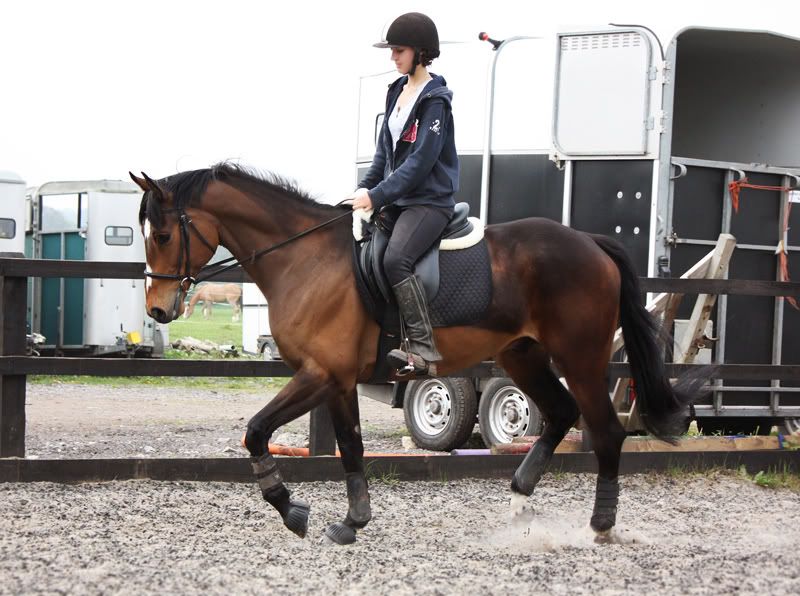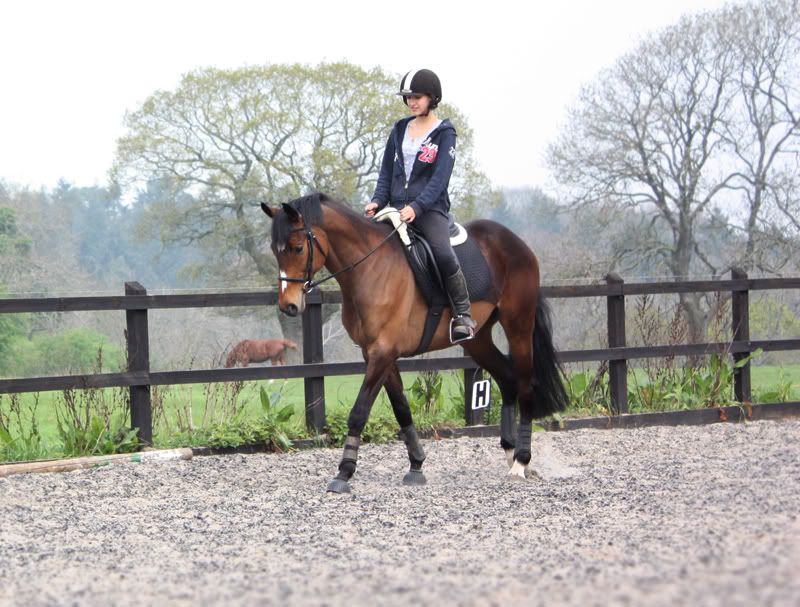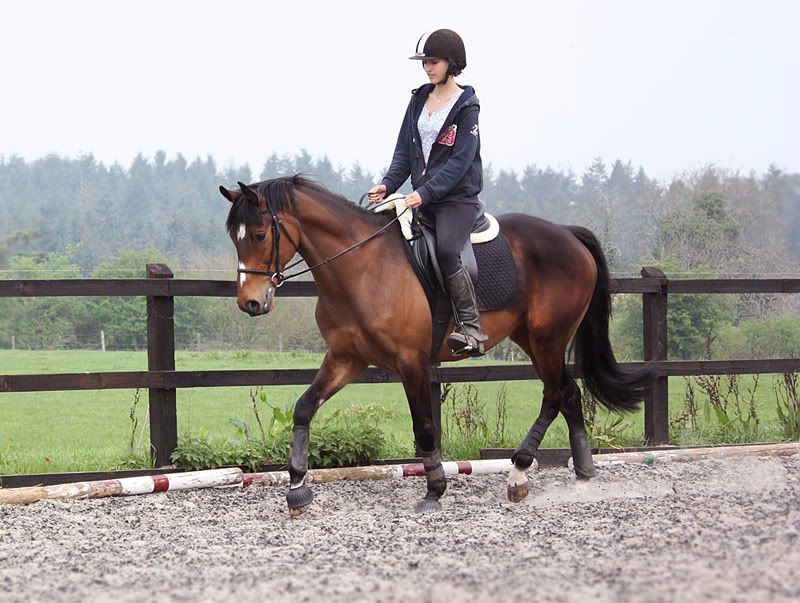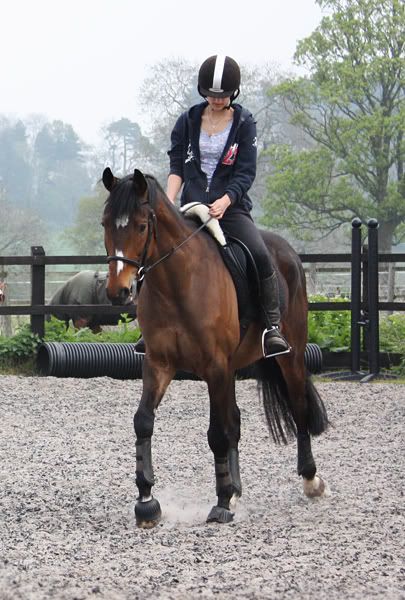 WOW he looks wonderful, nice forward movement framed up. Well done, he looks very nice!
i LOVE the difference!!!!!!! well done! :)
very very nice but i would suggest to close your hands more, you have a tendency to let them drift open on the tension of the reins
---
"The horse you get off is not the same as the horse you got on; it is your job as a rider to ensure that as often as possible the change is for the better."
Wow, that looks lovely!
Stop looking down, ALWAYS look to where your going next. The human head ways approx. 10 pounds and the horse can "feel" the shift of where your looking. The more "direction" he/she has the smoother everything goes.
FoxyRoxy1507 is correct about your hands, but your leg looks good.

AND yourr horse looks awesome! did a 360 imo. Looks alot less tense under your hands then he did in the first 2 photos, GL keep doing w/e your doing =)
Lovely!

What a beautiful expression your horse has in each photo, he looks like an honest worker and you have done very well with him.
---
All horses deserve, at least once in their lives, to be loved by a little girl.
You two look great!!!
---
Cross Country- The act of hurling yourself and your equine partner at a stationary object with poise and grace while attempting to survive...