Riding my 3 year old :)
---
This is just your average brag post about an awesome greenie!
I have about 30 days on her, maybe less. She's been on a few outside rides and does awesome! She's a bit slow in the pen because she gets SUPER bored lol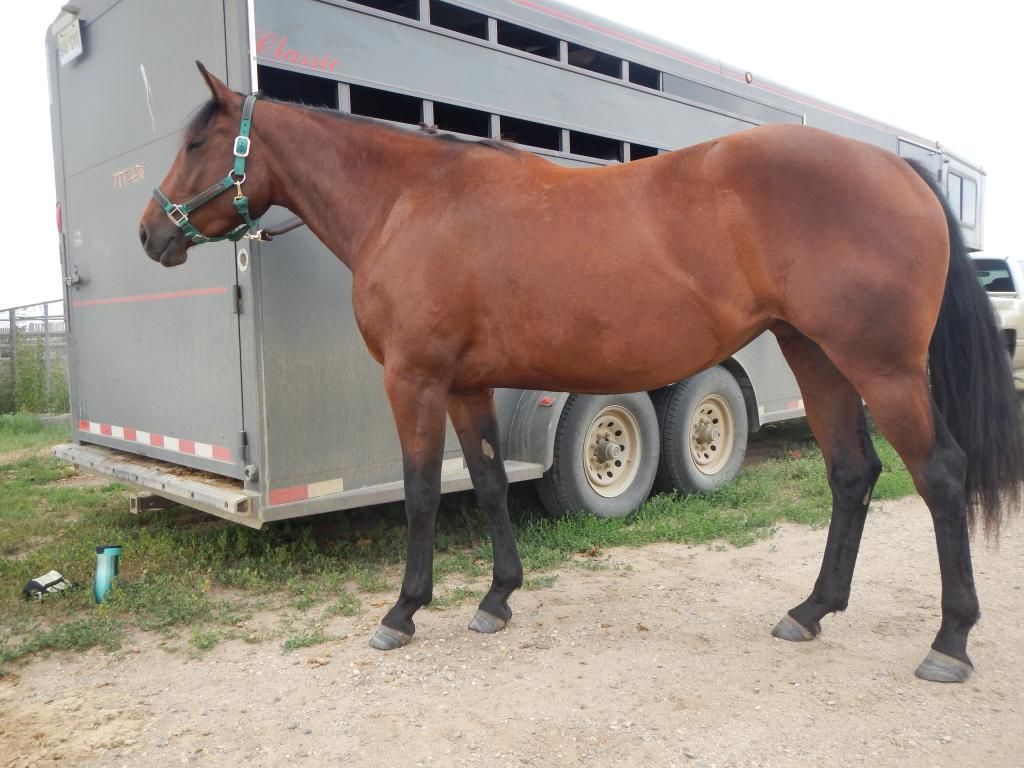 ATTN: You may notice what seems to be a head bob. She is 100% sound, its just something she does.
---
I must add -
---
Awesome looking horse :)
---
I am her eyes, she is my wings. I am her voice, she is my spirit. I am her human, she is my horse.


She's a doll :) i love her!
---
Very nice horse and you seem to "click" with her nicely.
Tiny, 2 and 3 year olds are my jam! I always click with them, we just get along nice :)
---
This is me and my 3 year old Quater Horse. We are doing groundwork, desensitizing and bridleless riding.


He's nice :)

I've done quite a bit of groundwork with this mare too.

I could probably rrride her bitless if I wanted because she understands pressure, I wanted to start her in a bosal actually. But, there is nothing wrong with snaffles. And her being relaxed and smart, she's the type you could easily ride with any bit and get good results.
---