Success Story !! <Just thought I'd share>
---
I know it's not really supposed to be in this section but oh well !
So a new boarder came last year with her horse Princess and new foal Akilah. Princess and her owner found eachother and fell in love years before and her owner took her on and decided to train her

.( Princess, as far as I know, had been left at pasture for her entire life with little to no, human contact.)

At the time, her owner had no horse experience so decided to learn a bunch and do all of Princess's groundwork and then get her trained to ride by a pro. So her groundwork training went well but when she was sent to many, many trainers, all of them gave up on her. None of them could get anywhere with this horse and frankly, the owner didn't end up liking their impatient training styles.

Soo anyways, she brought Princess to our barn and continued with her groundwork training. Getting her used to saddles, bridles, and ground driven. Then she asked me if I would start backing her and training her to be ridden (as her owner has no confidence in the saddle yet). I agreed happily and had great success the other weekend :) FIRST person to ride this mare and not be unloaded everytime! Her owner had the biggest smile on her face and looked to be almost in tears! It just felt so good to be able to make progress with the horse she had put years of work in to and that had almost made her give up on teaching to ride. I rode her again the following day and made loads more progress!

We are planning to continue to work as a team this summer to get her rideable :)
Just thought I'd share this ! Any similar experiences?
---
I love to hear those stories! That is so uplifting :)
Really makes you smile
Here's mine :)
My baby was known for throwing people. (He was abused) Especially when they asked him to canter. Tons of people at my barn lined up to try and get him rideable, so he would sell. He threw them all. Some people bought him for barrels, and promptly returned him. I saw him on the barn website, and fell in love with this scruffy, underweight mess with huge brown eyes. I truly, honestly did. My teacher arranged a lesson with him. I bought him 2 weeks later. He has never ever thrown me. This was due a lot to our patience and retraining, not our bond, but still. He actually would catch me (leaning to the inside when i lost my balance, stopping when he felt me ready to slide). People who rode him at my barn are still shaking their heads over it.
Turns out, he was terrified of heels touching him, and leg pressure. But if you move him with your seat and gently with your calves, he will spin in circles if you want him to!
I love these! Let's hear some more
Aw wow that's cute :)
I have a mare like that too! People thought she was psycho but if you just take the time to understand them, they will tell you exactly whats wrong.
Any more?
---
I got Spike when he was 5 and I was and I was 21 (sigh). He was very green, but a pleasure to work with most of the time. Except when asked to canter. Then, he was a bonafied, certified crow hopping bucker.
The guy who had him before me was not a horse person, just the boyfriend of one. He didn't like trotting around an arena so he would take Spike out on the dirt roads and try to get him to gallop by bouncing up and down, clapping him on the sides and smacking him in the butt. Horse would go about 6 paces before putting his head down and dumping the guy.
So, every time I asked him to canter, he would eventually buck me off.
It was a fear issue with him. Every time he was told to run before, it felt like he was being chased. So we had to work on being able to go fast while remaining calm and relaxed.
I spent a Lot of time with him, and found him to be very willing to do what was asked of him.
The turning point came eventually. We were heading down a nice long grassy laneway when I asked him to canter. As usual, he soon put his head down and bucked me off. I landed on my face so as not to mark up my pretty hands. As I picked my self up and wiped the blood from my nose, I watched him buck away into the field. All of a sudden he stopped, turned, and walked right back to me. It was as if he was saying "I don't like this, I don't want to do it anymore."
I simply grasped the rein and mounted up again. "Come on, let's try again" I said. And we did it. Beautiful smooth canter all the way down the laneway, and all the way back. He has never bucked me off since.
Can't explain it, really.
Great success stories! Skips, yours got me choked up!
Quote:
Originally Posted by
Skipsfirstspike
View Post
I landed on my face so as not to mark up my pretty hands.
I don't really have a story to add at this point (no time) but this line cracked me up! I normally land flat on my back, so I don't dirty my face haha
---
Thinks her father has realised she will never outgrow horses for boys
Finally found the pics!! :)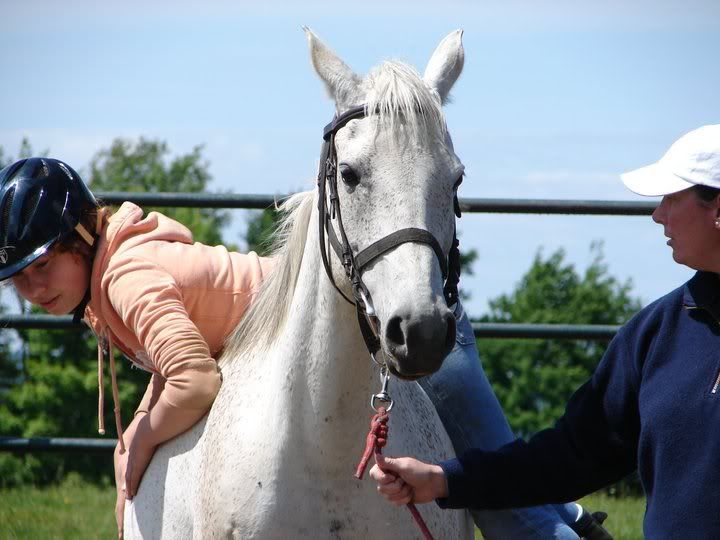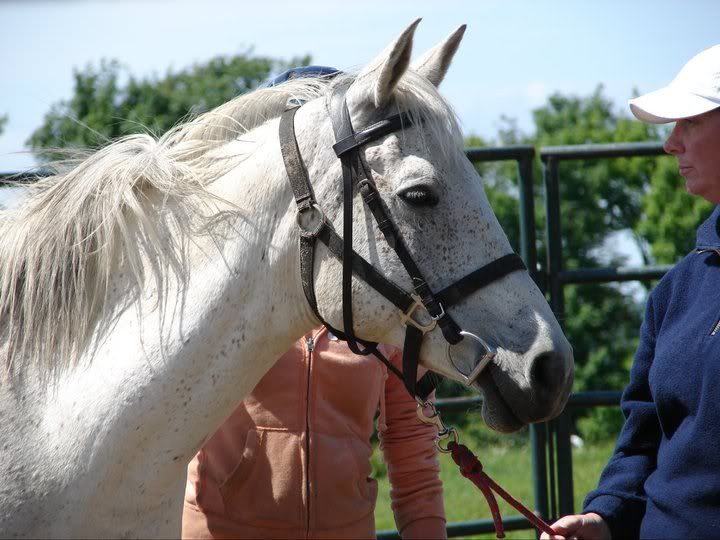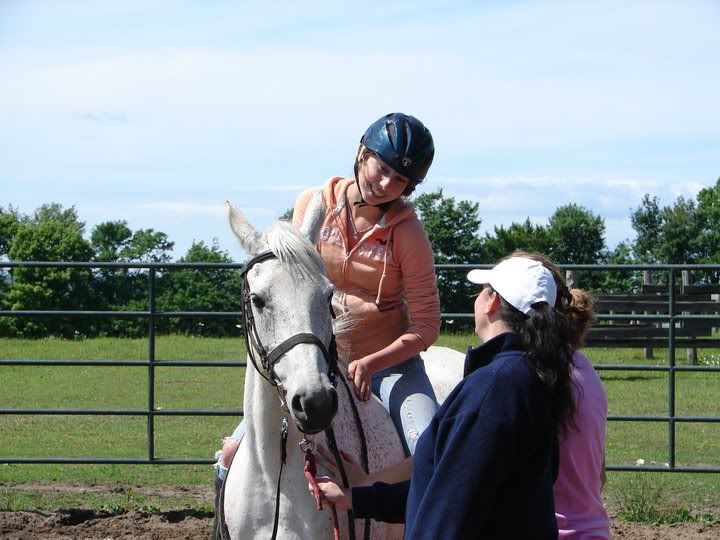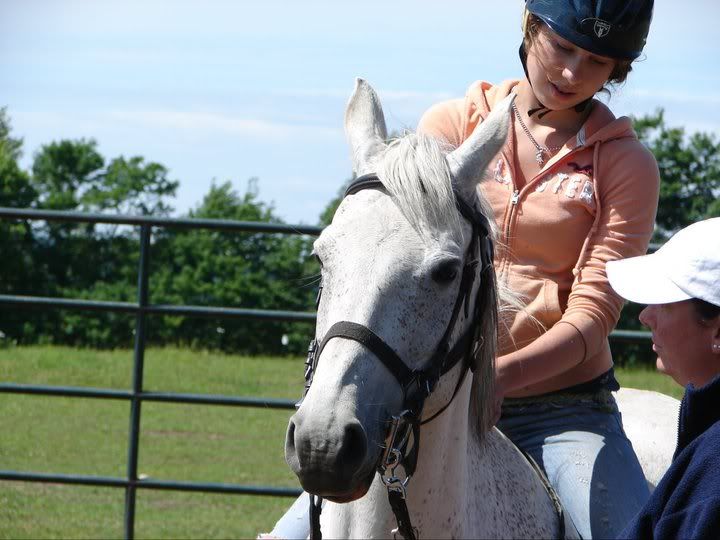 ---