Trick Training?
---
Well, it is snowing for the first time this winter :). Which got me thinking, I am not going to be able to ride as much pretty soon. And my horse Sonny gets really bored, really fast. So I have been thinking about teaching him some tricks! But, I don't know where to start! Does anyone have any good books or DVDs or suggestions? Any help would be greatly appreciated :)
Yearling
Join Date: Jan 2008
Location: British Columbia, Canada
Posts: 1,284
• Horses:
4
Here's a book that I found really helpful.
http://www.amazon.com/Trickonometry-Secrets-Teaching-Horse-Tricks/dp/0963881450/ref=sr_1_1?ie=UTF8&s=books&qid=1259413047&sr=8-1
The tricks are presented in order of easiest and hardest to teach, and are fairly sequential, and build on each other.
Something that may be helpful is to play to your horse's strengths, especially at first. If he's "mouthy," or plays with his mouth a lot, start with tricks like smiling, or holding something. If he is more busy with his feet, maybe start with something that involves his feet. One he starts to understand the trick training process, move on to tricks that may not come as easily. Also, having a good foundation is best for training tricks. If your horse paws vigorously in the crossties for attention, or out of impatience, rewarding the pawing in the form of a trick can come back to bite you later.
Good luck!
---
A stubborn horse walks behind you, an impatient one in front of you, but a noble companion walks beside you ~ Unknown
i taught my horse many tricks just by googling and going on youtube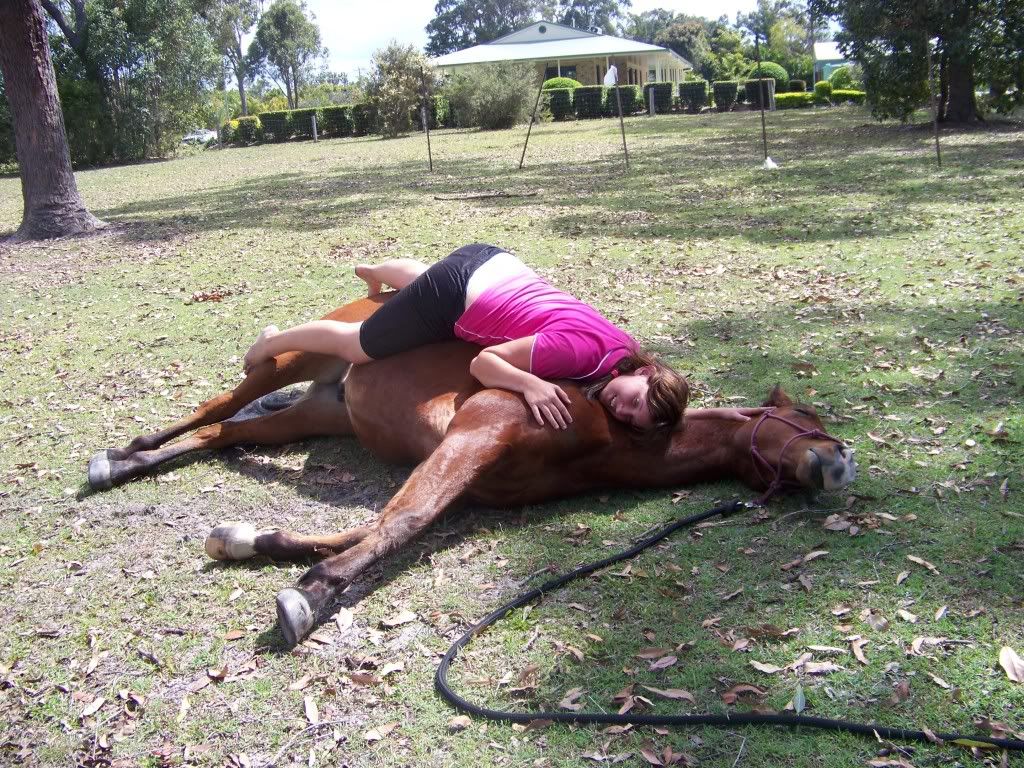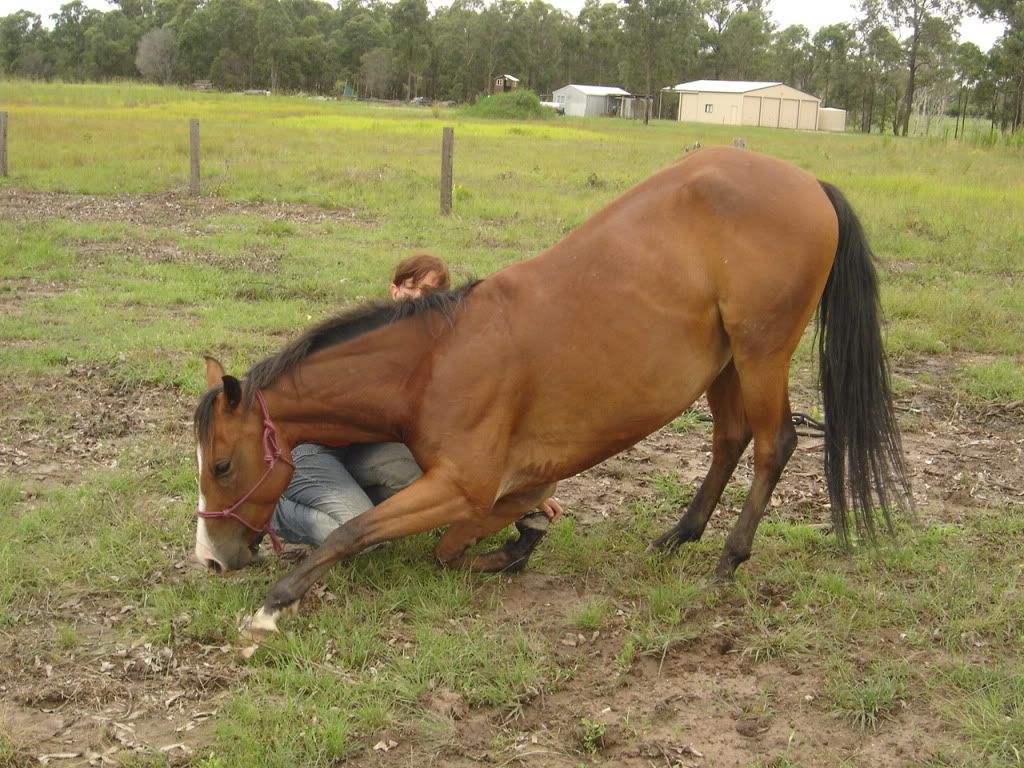 bit hard to see but im asking for a smile lol