I rode with just a D ring snaffle in the horse's mouth just to see if it could be done. Lord only knows where such ideas come from. It worked quite well until I stopped to talk to someone. Without thinking I loosened the rein and the horse spit the bit out. It never occurred to me to try him with it around his neck.
Super Moderator
Join Date: May 2012
Location: CT USA an English transplant
Posts: 24,901
• Horses:
3
Thanks for finding the video Verona
I wonder how tight that band around the jaw holding the bit in place has to be and if it was something they had made especially for this horse
Well, whatever it is it seems to work!
Its not a bit if you look closely. Its just to O rings attached to the leather (rubber?) I think its called an Indian War Bridle (or a thong bit but I would not google it -_-'). Gauchos also use the war bridle.
gaucho style war bridles.
war bridle | Flickr - Photo Sharing!
"Indian" bridles have been around a long time. There are horses that just will not tolerate being bridled over the head. Remember the great showjumper Catwalk, that Pat Parelli tried to bridle? They work, for some horses.
NEW PRODUCT SPOTLIGHT: Oliga Indian Bridles
So I got a wild hair to try this with my mare. I am surprised, she LOVED it! No fighting the "Bit" no refusing to open her mouth, non of that. she was soft and relaxed, she even let her lower lip hang a little (she NEVER dose that in a bittless of a bit). I don't know why people stopped using this. I had old leather shoe laces that kept snapping. So I made a loop braid and tied it like in the pic. Its softer then a snaffle and Negra was happy and relaxed. I can't pull too hard because the leather will snap so it keeps my hands light. For once she stopped trying to fight the "bit" on the ride back to the barn as well. She also stops on a dim with hardly any pressure. I may have to use this more often.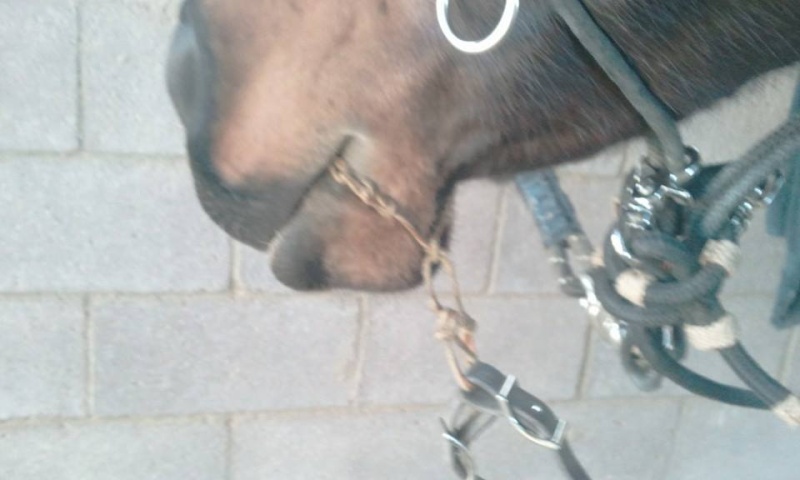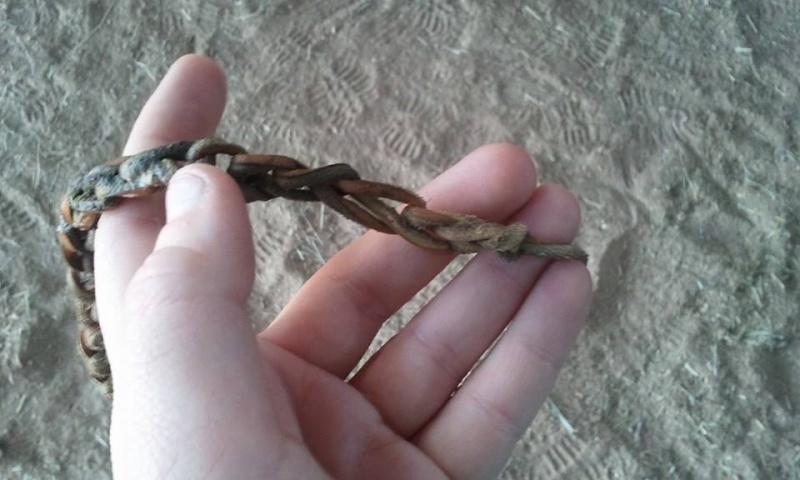 I Hopped on her again in the arena bareback with just the "War Bridle" on (in the pic it loosened so i retied it) and just tooled around at a walk. She listened better to my seat and i find that interesting. Ill have to get vid :).

(in the pics you can see her relaxed lip XD happy pony)
Very interesting. I'm sure it is more comfortable than a metal bit. It certainly should conform to the horse's mouth better. My mare has such a tiny mouth, her tongue takes up all the space and it was so difficult finding a bit that is comfortable for her. She does best in a slight mullen mouth. She has such a flat palate I guess it conforms better.

Will have to find a rope and try it with my mare.
Just remember the thinner the rope/leather, the more concentrated the pressure.