What is Your Discipline?
---
List your Discipline and a picture of your horse(s) and you doing your Discipline!!
I've ridden Western on the farm my whole life....I rode Saddleseat once during second grade at a riding camp, but prefer Western. All my horses hav been Western except for a TB mare we bought off the track. I'm hoping to get into reining this summer.....my uncle has a reining ranch in CO and he's invited me to come learn reining at his place this summer. I was going to go this Spring Break, but they're worried about the weather. The cold might stick longer this year. Okay, so here's some pics of my favorite horse I've ever owned and I over the years:
Some pics from a recent bareback ride:
Random pics over the years. Some of these are like 6 years old lol!:
Below: A more recent pic
Hope I didn't freeze any computers!! I go insane when there's an opportunity for pix lol
Is ranch type work a discipline? I guess if I want to be general, I ride western but mostly do ranch work and ride trails for fun.
Me on Denny and my step-mom on Flash about 5 years ago, fixing to put those cattle behind us on a truck.
My mustang Koda on his 3rd ride.
Dobe and I at a calf branding waiting for the other cowboy to drag his calf out of the pen.
Dobe and I taking our shot.
Various other pix of me Denny (bay) and Dobe (gray) doing some various ranch work from penning to sorting to roping and dragging.
And just for good measure, one of my Dad sorting cows on his horse Pokey.
---
Always remember that feeling of looking at a big, open country over the ears of a good horse, seeing a new trail unwind ahead of you, and that ever-spectacular view from the top of the ridge!!! Follow my training blog:
http://robertsontraining.blogspot.com/
Green Broke
Join Date: May 2009
Location: Winnipeg, Manitoba, Canada
Posts: 4,510
• Horses:
2
Distance riding/trail riding or for a discipline show term, endurance. I haven't had a chance to compete my Arab mare yet, but competed on Shay-las Quarab mare Flika last summer, and also took her on a group charity ride (love them).
ROFL, and an absolutely hilarious video. Never EVER let men with GPS tracking systems convince you they know where they're going. They don't and you'll end up 10 miles from where you're SUPPOSED to be.
And we didn't get any action shots, but a few starting out photos from our first official "endurance race" (we only did 15 miles to get a feel for it):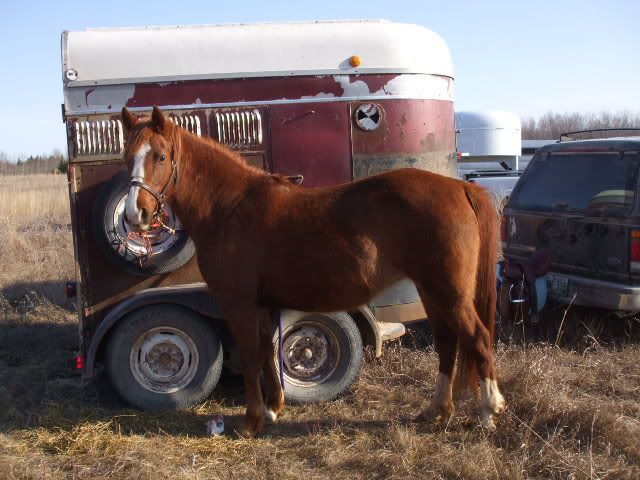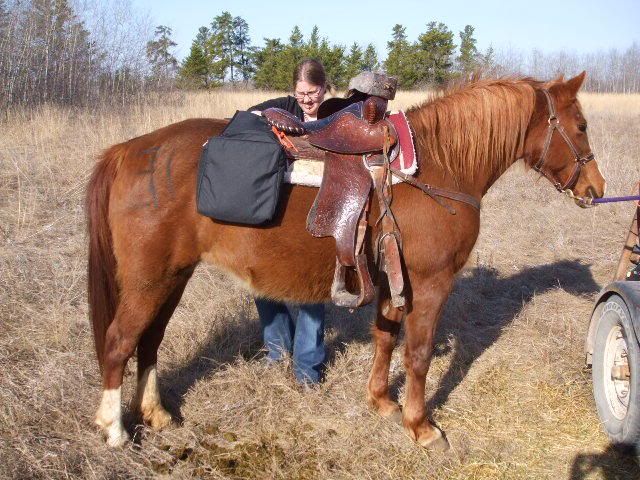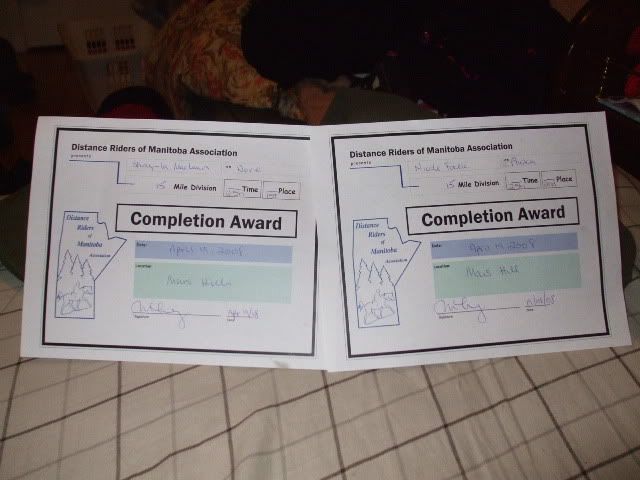 ---
Quote:
I hope God tells her to smash her computer with a sledgehammer.
---
You can never take a Thoroughbred away from a horse crazy girl.
I ride hunter jumper
I reeeaaaallly need some new pictures, these are from may-june
I specialize in well rounded trail horses and western pleasure show horses.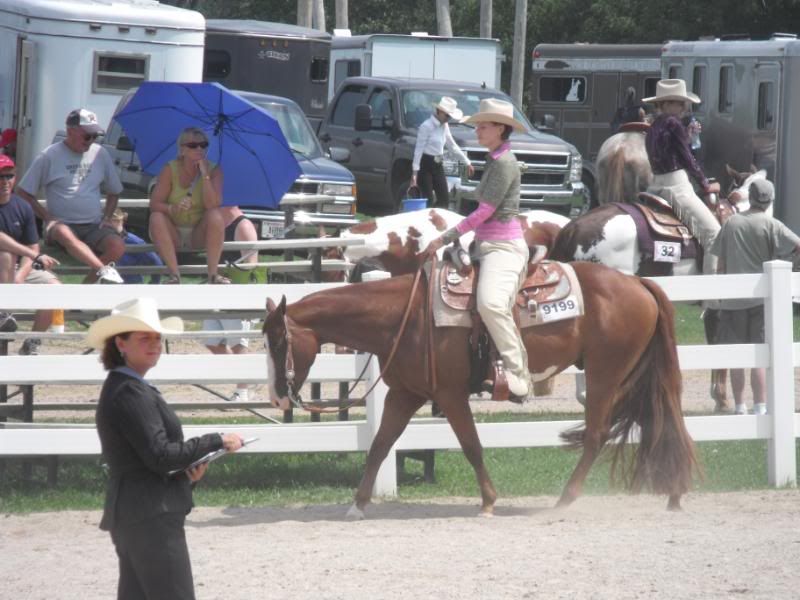 (Same horse as the one standing in the river on the left)
---
http://www.cedarviewpainthorses.blogspot.com
Home of:
Perfect Jin N Scotch - 2004 APHA Palomino Overo Gelding - Western Pleasure and Showmanship
Hanks Rainy Sky - 1998 Black and White Tobiano Paint Gelding - relaxing rides and blazing trails
I ride Hunters and Equitation and rarely ride in the Jumpers
Wow, nice horses and everyone looks to be enjoying themselves!
I ride Western, I have sat in an English saddle before, I do mostly trail rides, and love training horses. I am not big on rodeo really, I do want to do horse shows though =]
Me and Bo riding around:
And this us out trail riding:
This is my baby boy Indy, I am training him, he will be a keeper =]
---
Lettin' the cat outta the bag is a whole lot easier than puttin' it back. -- Unkown

---
-I'm so busy... I don't know if I found a rope or lost my horse.
-An Armed Man is a Citizen an unarmed man is a subject.
-Where ever free speech is stifled Tyranny will reign.