Both times this horse bucked/spooked he was ridden outdoors with by a novice rider.One I think the horse needs a more confident rider & 2nd the horse needs more outdoor trail miles.I don't think it is so much a bucking problem as much a confidence one on part of the rider & horse.
Interesting range of thoughts, here are some more thoughts to add to the pile...

It is not that unusual to have older horses not broke around here, they either seem to get broke at 2 or left until 7 or more.

He did get 2 months professional training, but we have no way of knowing the quality of that training

I believe that then he had 9 months with a trainer being involved.

If the price was right then a person could invest in a bunch of training to see how he went.

I tend to agree that this is a case of a green rider getting totally out of her depth.
Trained
Join Date: Sep 2011
Location: Hour and a Half from Town!
Posts: 6,324
• Horses:
2
Nope, not at ten. I do agree green rider could have just fallen off a small buck but who knows. Plus it'd always be at the back of my mind. I wouldn't even look.
If he was sent to multiple trainers (yes unknown) he should be over this. If you want to stick your neck out and REALLY start him from the bottom up, maybe. But if you can't fix it you are stuck with it. There will be another project horse listed in a few weeks possibly even better looking that may just need miles but one that has never offered to buck or whatever.
I got mine who just needed miles and taken down a notch, why? Because he'd never bucked, kicked, reared, or bitten. And hasn't so far. Worth working with, for $350 delivered.
Pass.
Posted via Mobile Device
If he was within a traveling distance I'd go see him a few times and evaluate from there.
This pic looks edited.. where is the girth.. what's going on with the saddle and the horse's barrel??
Quote: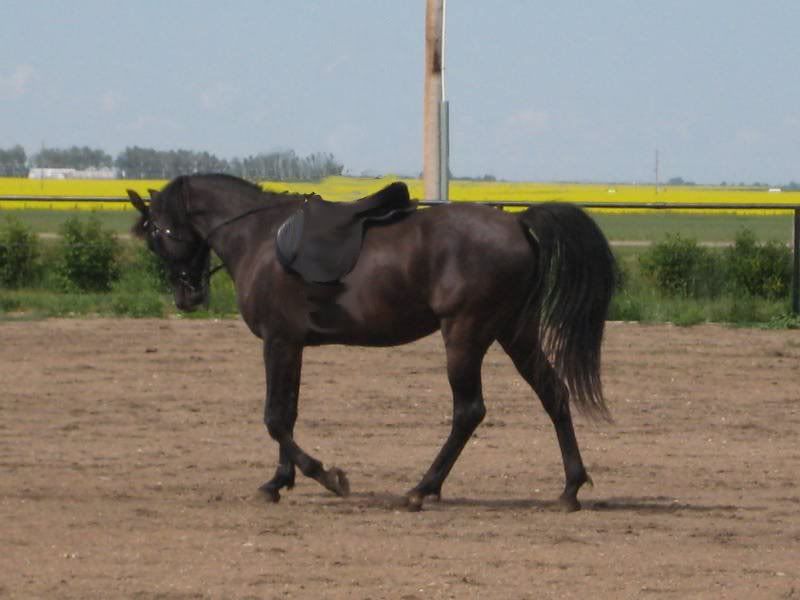 ---
"Strength is the ability to use a muscle without tension"

Thanks Sky. I was staring at that photo trying to figure out what was wrong with it, other than the fact that his head is held down but there is no rider, lunge line, or anything. There does seem to be a rather bizarre photoshopping job done on the saddle. Weird!
You caught me, I started off by just blurring out the riders head, then removed it, then the body, then the whole rider,.
should of stopped at blurring out the head, just got worse as I went on
It's not
that
bad a job, well above the saddle anyway
If the ponie was what I was looking for upon examination,then yes.I dont care what training they have had or havent as I would retrain them anyway.
If it's not far, the horse is not $$$, why not go and look. You'll wonder forever if you don't!