A Few Pictures Of My Mustang, Bravo And I
---
Not sure why the last one is tiny, but thanks for the help anyway.
Quite a few years ago I adopted two. One that I really wanted - nice size for me - and his buddy that came with him for an extra $25. Unfortunately I lost Dante after a couple months to colic and I eventually sold his buddy after a couple years when it became obvious he would never grow big or stocky enough for me to be comfortable on him.
Here is Dante from Wyoming:
Here is Bandit from pilot mountain NV:
Now I'm trying again but this time my mustang is at a TIP trainers. His name is Guinness and from the Black Rock West HMA. He is a 3 year old and should be coming home in a few weeks.
---
All I pay my psychiatrist is cost of feed and hay, and he'll listen to me any day!


Okay, I'm in love with Bravo. He's stunning and looks like such a nice ride
.
Cat, you know I'm still loving me some Guinness and I can't wait 'til you get him home.
---
Always remember that feeling of looking at a big, open country over the ears of a good horse, seeing a new trail unwind ahead of you, and that ever-spectacular view from the top of the ridge!!! Follow my training blog:
http://robertsontraining.blogspot.com/
Cat, Your new horse looks to be nicely built. Congratulations on him coming home. I look forward to hearing updates from you about him.
Smrobs, Thank you for your very sweet compliment about Bravo. He has been a very good horse. And in fact, I'm performing a rodeo half time show on him tonight.
the place i have my horses currently has two mustangs and four burros from the BLM. they're all great animals and each is unique for sure. the mustangs aren't currently saddle broke so that's a project in itself.
i've picked out a mare i want to adopt but she has a colt at her side currently. i have no interest in the colt so i have to wait until he's weaned to adopt her. we'll see how that goes. :)
I adopted my boy last October. I've gentled him and more or less completed all of his primary ground work, but he's been enjoying being out on the pasture this summer while he continues to grow and I recover from foot surgery (he's just 2 yrs old right now). His name is Aurelio, he was gathered from the Kiger herd management area.
Without further ado, my wild child: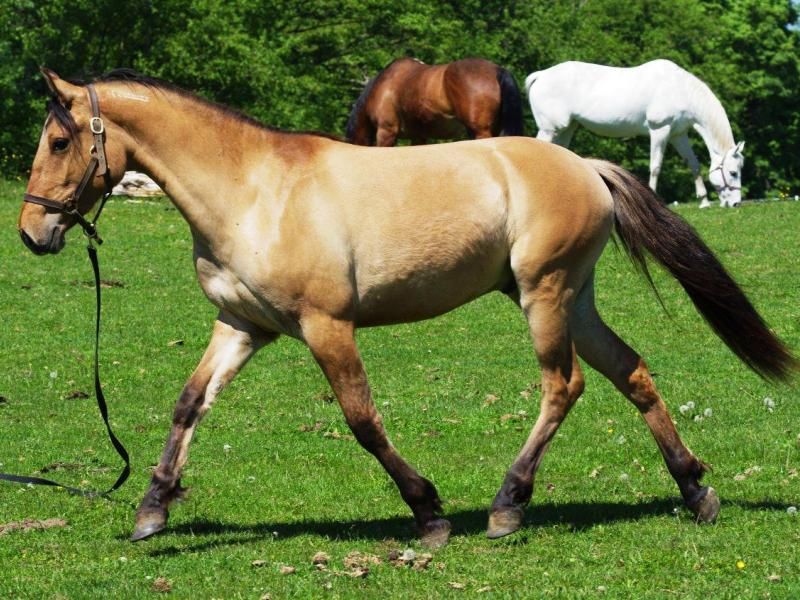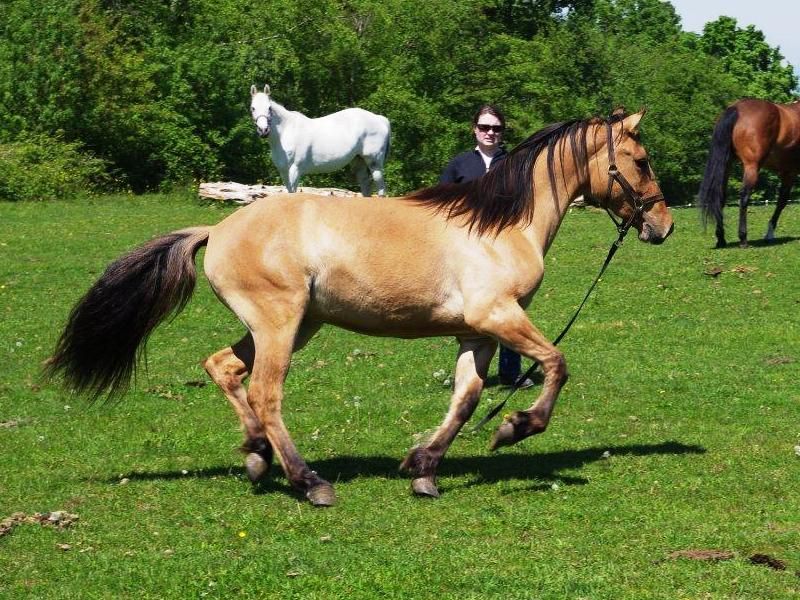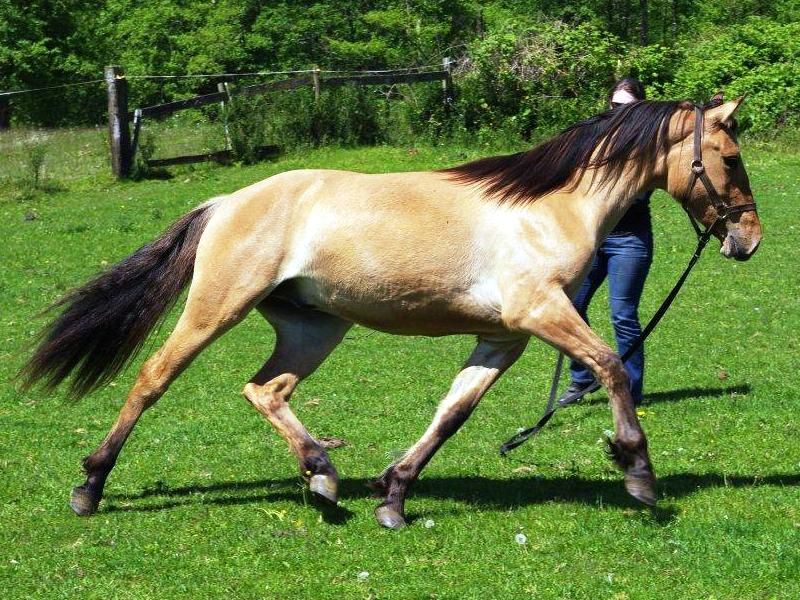 ---
Last edited by Eolith; 07-24-2012 at

01:30 PM

.
That Wild Child is all legs!

And, I , too, think Bravo is yummy!