Kai Vids!
---
I love sharing pics and vids so I thought I would show off some Kai videos!
This is from April 08, training at home 75cm to a 85cm...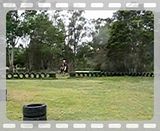 same day 75cm to 105cm... not our best attempt but anyway...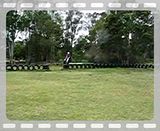 Kai bareback canter...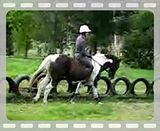 And a Comanche, bareback trot...
Enjoy!
Oh my gosh, could you be any skinnier! Gorgeous paints. I used to own a horse named Comanche
you horse has a fast canter
Kai is adorable, & she does have a nice fast canter!
Looks smooth though.
---
Ride more, worry less.
Yes, Kai is a crazy pony! We compete in speed events and especially in the AM7 jumpers we have learnt how to keep up with the horses haha.
Here is a 75cm jump off from March 08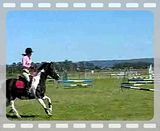 We won second, another pony beat us by a nose!