New video&pics of chance! tell me what you think please!
---
Heres the video!
http://www.youtube.com/watch?v=KiUY-ekSMPI
Notice I didnt have a whip in my hand and she still was listening!
here are a few pictures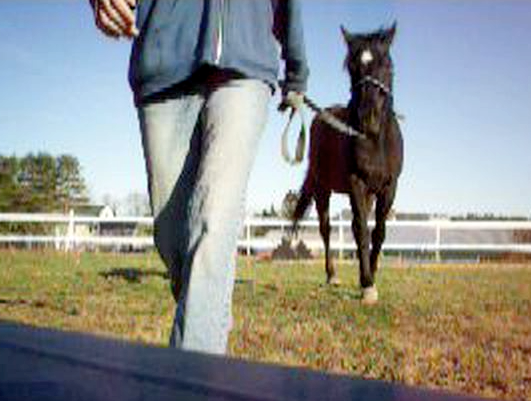 Just wondering does she still look lame at all??
Please tell me what you think im willing to listen! I want the best for my girl!
I think in this video, she respected you a bit more. ;) Keep it up!
---
Ride more, worry less.
yay thank you! thats great to hear!
Im very proud of her :)!
Do you think she still looks lame??
Yes, she still looks lame.
Yes I think she is still lame, I notice it a lot when she trots.
---
Ride more, worry less.
really?? Well what should i do?? The vet said theres no signs of her being lame, and theres only 2 vets for horses close by so... what are my options.
You might want to have x-rays done. If you have to call a vet out that is further away and pay more mileage that might be your best option. You can't continue to work a horses that is lame, you will ruin her.
Well its gonna be a pain to get the vet out there for a while. Is there anything i could give her right now?? Also its just weird cause she choses to gallop off in the feild when I turn her out tail straight up. And when I jump her in hand she wants to canter the jump. Again not excuses im just trying to figure out whats going on with her :(
if those other vets said everything was ok, i'd be looking for another vet. They didn't find the rain rot that she had (which i would think would be something a vet would find first glance)

I also agree that she looks lame. I would stop lunging and jumping her.

I would call up vets and ask them to come out. Get the one that will come out the quickest.
I agree with FGR, x-rays are the way to go. They can be pricey, but for what they're worth, i rather have x-rays done than just guess what's going on under the skin.