Green Broke
Join Date: May 2009
Location: Winnipeg, Manitoba, Canada
Posts: 4,510
• Horses:
2
THE RACE IS ON - Zierra VS Dove!
---
Haha, so, at some point, Dove discovered she actually has this reserve of wicked speed and started using it. We raced them a month ago and Dove beat Zierra pretty soundly. We didn't catch it on vid though, and the footing kind of sucked so I wanted a re-match! So in wanting to give Zierra and advantage, I challanged Shay-la to a bareback race
We actually wore helmets for this one! Not sure they would have saved us the speed we were going, but luckily nothing happened. The only thing we managed to figure out is that somehow Shay-la can ride a bronc but apparantly can't stay on a horse bareback
I was declared winner by default after she almost fell off and had to pull Dove up halfway down. She challanged me to a saddle race, so I said fine! Throw the saddles on! I made her gallop Dove in two big circles since Zierra had just put out twice the energy Dove had (finish line? what finish line? there's two miles of field left hooman, let's keep going!)
So we had our rematch - and Dove arose the victor. I could make excuses, but that's twice she's beat her pretty soundly now. I blame it on the sprints though, hehehehehe. I challanged Shay-la to gallop the entire two mile length of the field, then let's see who wins! Anyway, enjoy the vids!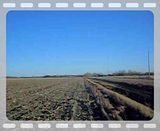 Bareback! Haha, I was SO freaking nervous, and I don't even know why. It felt awesome. Just pulling her up can get sketchy, hehehehe.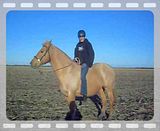 Shay-la is PWNed in the name of my superior bareback skills (it's about **** time I'm better then her at SOMETHING!!!)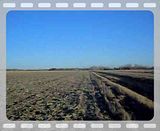 Saddle race! Poor Zierra, we ate some dirt. She had to make sure she got past Dove when we were pulling up just to feel better about herself
---
Quote:
I hope God tells her to smash her computer with a sledgehammer.
brilliant videos, horse left behind really wanted to join ye
Nice vids! I wish I could do that with willow, but we have no fields like that and she bucks so much when we run with other horses.
haha brilliant :)
We have so many empty fields in MB its crazy, i wish we had some hills, NOW THAT WOULD BE FUN :) !
lol
I still can't believe I chickened out on DOVE of all horses! I just started sliding and need some bareback practise...helmet only protects my noodle...the rest of my bones are in the line of fire! I highly doubt Dove would've done something silly, but I just don't have the hours logged lately. You totally kicked my butt and I think in a longer distance race Zierra would've overcome us.
---
Never ride faster than your guardian angel can fly
That is totally awesome! Wish I would have been there.
Green Broke
Join Date: May 2009
Location: Winnipeg, Manitoba, Canada
Posts: 4,510
• Horses:
2
Yeah, it's pretty rare we find places to open up around here. We're surrounded by fields, but they're either growing crops (upon which we do NOT ride in the farmers fields, if we have to, we stay right to the edge by the ditches and walk) or they've pulled their crops and tilled the fields, leaving huge mud chunks. We found this set of fields a mile down the road, he's already pulled up his potatoes, so it's fair game until the snow falls!
---
Quote:
I hope God tells her to smash her computer with a sledgehammer.