Video and pictures of chance
---
Well since my laptop crashed I couldnt fix a lot of it, so I hope you enjoy! I was trying to video tape her free lungeing on the solidest part of the round pen, which you might noticed when she was cantering she went down to a trot I slowed her down just to be on the safe side and on have her fall again! Heres the video!
http://youtube.com/watch?v=6TzegU11h1w
How does she look??
Picturesss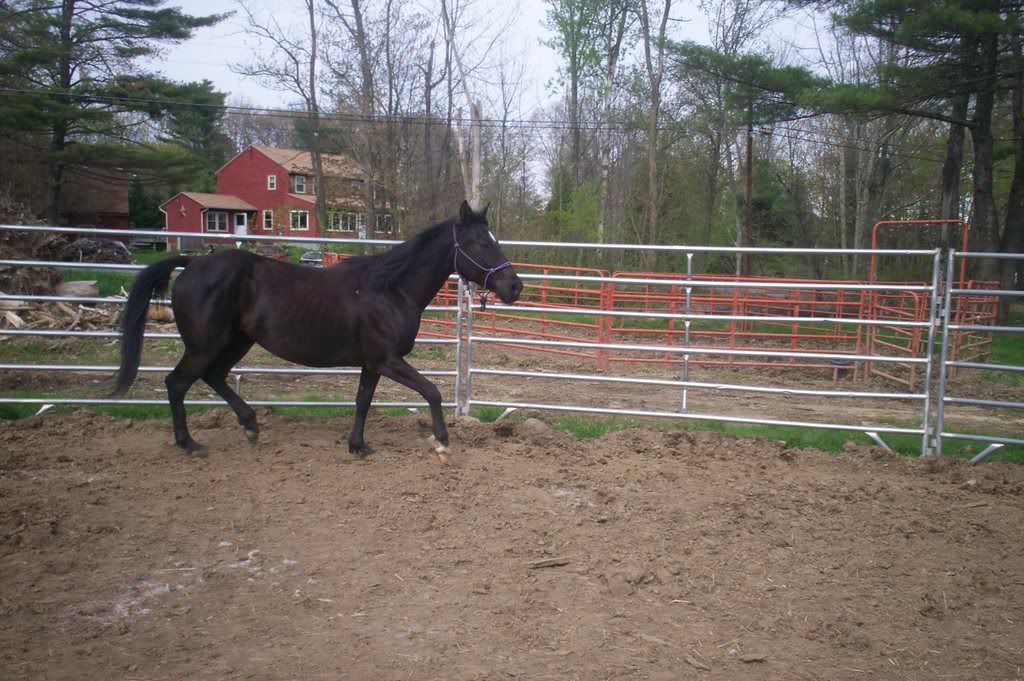 Trotting
im coming mommy!
Why are you holding that.. silver.. thing!
I lovee you mom!