View Poll Results

: VOTE for your choice in the AUGUST 2016 Photo of the Month Contest

Post # 2
0
0%
Post # 3
2
9.52%
Post # 4
5
23.81%
Post # 5
5
23.81%
Post # 6
2
9.52%
Post # 7
6
28.57%
Post # 8
1
4.76%
Voters: 21. You may not vote on this poll
*** RESULTS are IN *** AUGUST 2016 HF Photo of the Month Contest
---

The WINNER of the AUGUST contest is:
Post # 7
Dphoto45
with 6 votes (out of 21 =
28.57%)

Congratulations




It was a close three way race with 2 others sharing 2nd place at 5 votes each.

Post # 4
Hang on Fi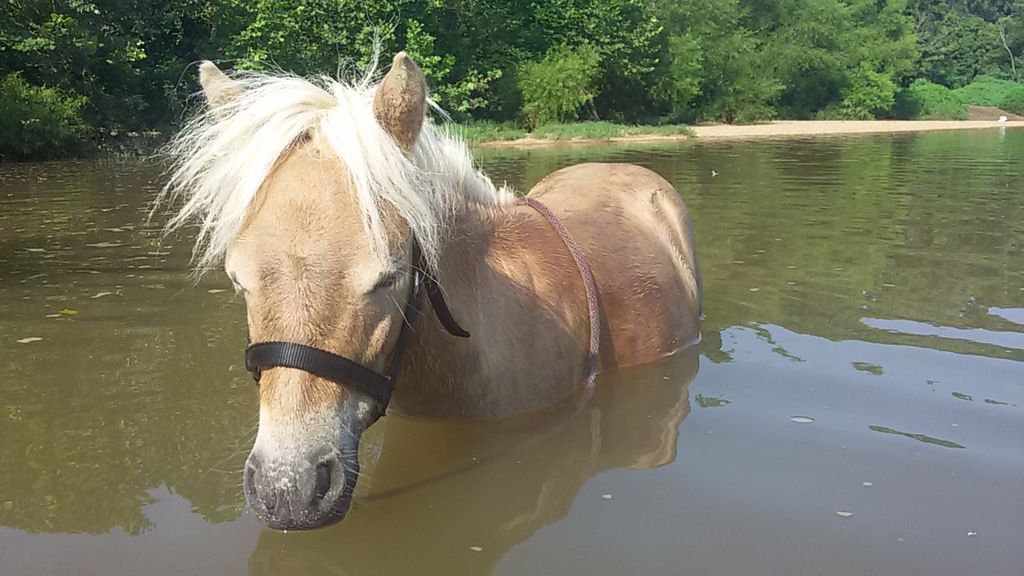 Post # 5
LoriF


Introducing the August 2016 HF Photo of the Month Contest.


The theme for this month is COOLING WATER.

This means a picture of your own horse(s) cooling off with water --- somehow. LOL

Whether it be swimming, being hosed off, drinking, rolling, splashing, beach ride, in the rain, creek, sprinkler ... things I haven't thought of.

This could be fun!


A person may be in the picture if you wish. But is not necessary.

You have until Monday, August 22nd, 2016 to submit a picture for the AUGUST 2016 Photo of the Month Contest.

Please do this by way of posting a single photo here as a reply on this thread.
************************************************** *****************
After the entry deadline of August 22nd, 2016 the thread will be closed until a Poll is set up.
Then it will be reopened for voting until August 31st, 2016.
************************************************** *****************
You will have 9 days to vote. From August 23rd to August 31st 2016. You will only be able to vote for one. The poll will be closed then.
************************************************** *****************
Good Luck & Have Fun taking and submitting your photos.
---
Last edited by anndankev; 09-03-2016 at

01:34 PM

.
enjoying the sprinklers.
Edit: I can only get it to link to my Instagram... Can this be changed? I can't figure it out :P
---
Last edited by jaydee; 08-11-2016 at

03:11 PM

.
Super Moderator
Join Date: May 2012
Location: CT USA an English transplant
Posts: 24,590
• Horses:
3
Willow getting hosed off but more interested in drinking from the hose
---
Just winging it is not a plan
Remington "snoozing"(ish) in the river :)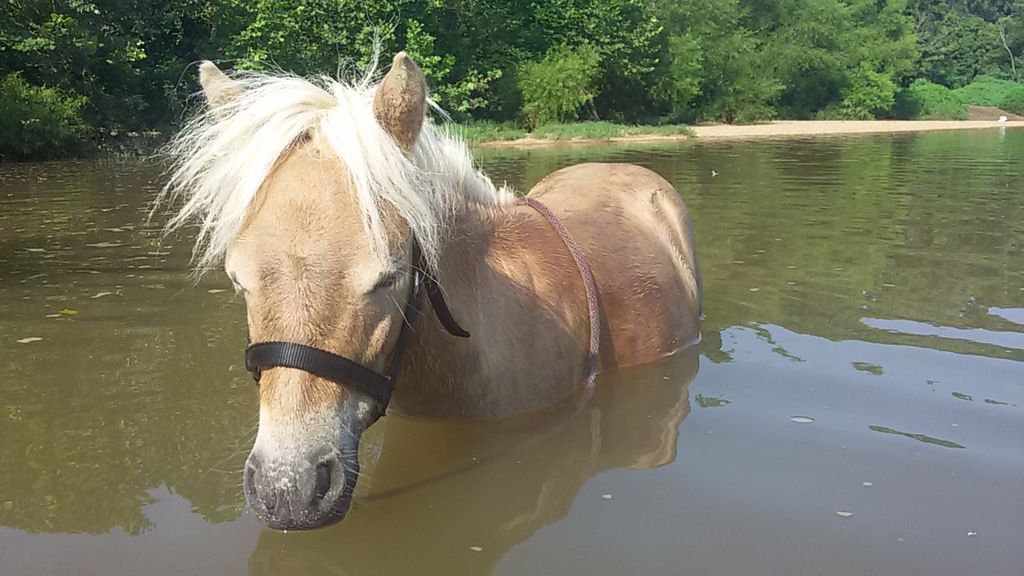 ---
Rhett | Fiona | Rockstar | Remington | Sierra | Savannah | Coal | Magic

TWH Gelding | IDH Cross Mare | SSH Gelding | Mini Yearling Gelding | Mini Driver | Mini Project | My Pony Trail Drive | The Rescue

Swimming with Bella
---
There will be only one of you for all time. Fearlessly be yourself.
Coffee is my spirit animal
Colly cooling off in the pond
My mother's day present from 2004 enjoying a splash
The boys racing in the rain.
Entries are now closed, and voting is open for the AUGUST HF Photo of the Month Contest.

We have 7 wonderful entries, it was a tough assignment with the theme of Cooling Water this month.

Enjoy viewing them, and please vote.

I'm feeling we should make September a General Theme to see if we can increase participation some.

Personally I am struggling with what seems to be Future Shock. Anybody else here old enough to remember that term?

If I recall correctly it is when things (anything, everything, technical or whatever) moves ahead faster than a persons ability to grasp and keep up. Definitely faster than I can afford to buy new up-to-date computers - that will in turn be too old and slow to keep up with new developments within a matter of days anyway. LOL

So - my thinking here is: If you can take a picture, upload it, login, and get it posted into the September HF Photo of the Month Contest then all is well. Just have your horse(s) in the pic. LOL
---
Congratulations to the winner : Post #5 @
Dphoto45
with 6 votes:
We have a tie for Second place with 5 votes each:
Post # 4 by @
Hang on Fi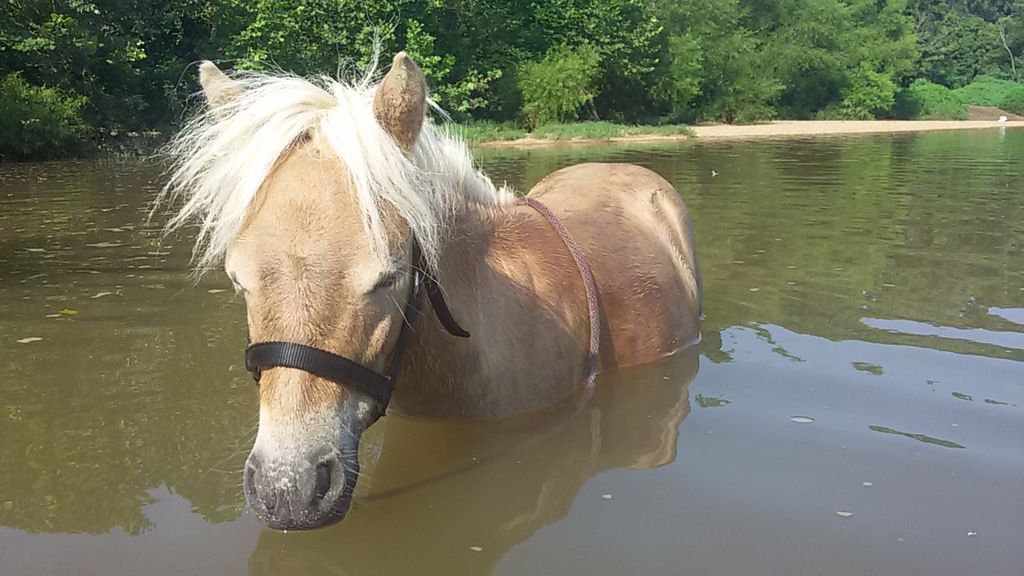 and Post # 5 by @
LoriF
Also a tie with 2 votes each is:
Post #3 by
@jaydee
and Post # 6 by
@danicelia24
With 1 vote is Post #8 by
@GMA100
And rounding out the group is Post # 2 by
@KLJcowgirl
We had 7 entries this month with the tough theme of Cooling Water. And a total of 21 votes.
Now, on to September - theme will be GENERAL (any picture of your horse(s).
I'll get that set up asap.
Also I am thinking of a theme of 'Selfies - you with your horse'.
What month would be good for that theme?
October - will likely be Fall, or Dress Up, or ?
November - ?
December - Holiday, or ?
---