View Poll Results

: December Photo of the Month is...

Post #2
1
25.00%
Post #3
1
25.00%
Post #4
1
25.00%
Post #5
0
0%
Post #6
0
0%
Post #7
0
0%
Post #8
1
25.00%
Voters: 4. You may not vote on this poll
December Photo of the Month
---
Introducing the December2016 HF Photo of the Month Contest.


The theme for this month is Christmas Spirit with Horses

This means any picture of your own horse(s)

A person may be in the picture if you wish. But is not necessary.

You have until December 26th, 2016 to submit a picture for the DECEMBER 2016 Photo of the Month Contest.

Please do this by way of posting a single photo here as a reply on this thread.
---
Last edited by TaMMa89; 03-01-2017 at

05:44 PM

.
Christmas Day Ride 2015- No snow in New Hampshire for Christmas last year!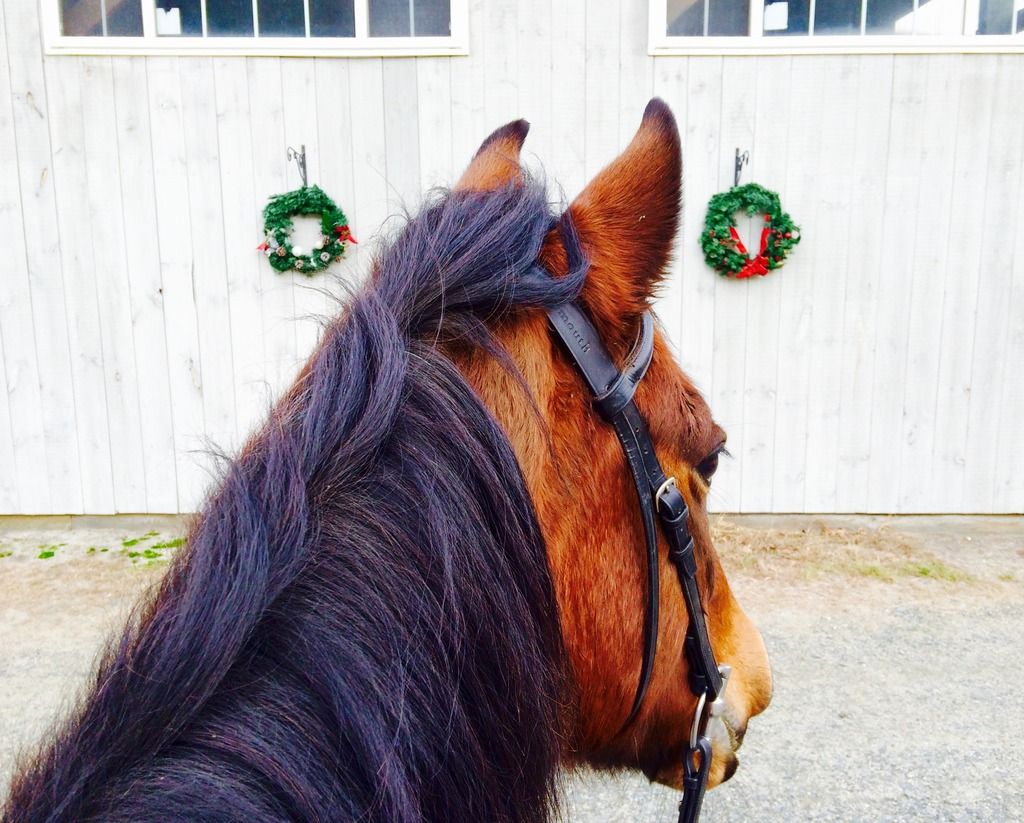 unfortunatly we don't really get snow here, so this is about as Christmasy as it gets!

Didn't have any snow last year for pictures
hoping to have some this year!
Edit: changed to non facebook image, oops!
---
Last edited by Tazzie; 11-29-2016 at

03:05 PM

.
Star & I in the Tehachapi Snow.
Showing
Join Date: Jun 2011
Location: Cariboo, British Columbia
Posts: 11,770
• Horses:
3
---
I am not here to promote anythingNo, that's not true, I am here to promote everything equestrian and everyone enjoying horses!
My pony and I before our local Christmas parade this past weekend, one of my favorite events of the year!
---
Mains doux - Jambes forts - Esprit sensť

Je n'ai pas peur dans la selle
I'm finally entering a Photo of the Month!
Here's my little Tessa being adorable in an elf hat. I love the frozen pond in the background!
---
"Do you give the horse its strength or clothe its neck with a flowing mane?" ~Job 39:19
If you want a custom art piece done of your horse, PM me!
How do we vote now?
---
When the world says "give up". Hope whispers "try it one more time"