10 Horses for sale in Ontario, Canada
---
My barn is selling a lot of their horses as they don't use them all, and don't have the money to feed all of them next winter.
1. Aurora $3000
Brown 4yr thoroughbred mare. Currently 15.3 but will mature over 16hh. Currently at W/T/C and has started some small jumps. Very sweet and quiet. Beginner safe. Was used in camp in 2009 and children around 10 years old rode her.
2. Reggie $3500
Bay 3yr thoroughbred gelding. 16hh currently, may mature to 16.2hh. Currently going W/T/C and has started over medium sized X's. Big boned, hunter movement. Could be your next hunter champion!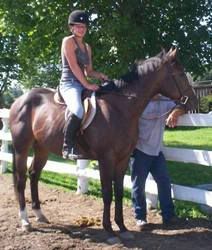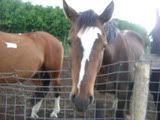 3. Charm $3000
Bay 4yr thoroughbred mare. 15.3HH. Loves to jump! Jumps 2'6. Has been shown hunter on the flat this season and did great! Great prospect for show jumping or hunter! Fast!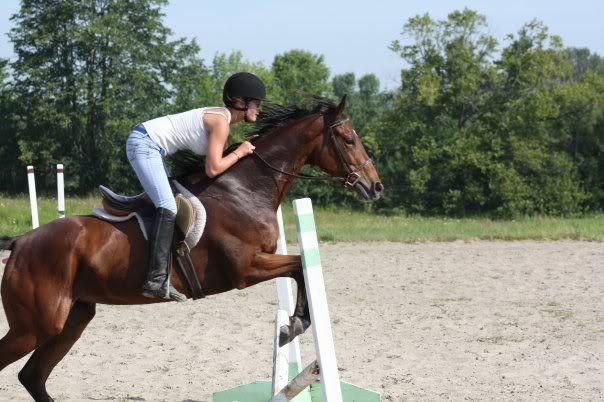 4. Whipper $7000
7yr appaloosa gelding. Goes english or western W/T/C. Naturally frames himself. Loves barrels. Dam on site.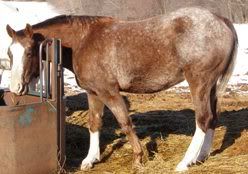 5. Nebeil $5500
Brown 3yr Clyde/Hackney stallion(will geld). Will be trained under saddle this summer. Flashy mover. Will get you noticed in the show ring! Loves to jump! Does not act like a stallion. Can be handled with using a stud chain. Has 2 foals on the ground. Is respectful of his mares. Sire and dam on site.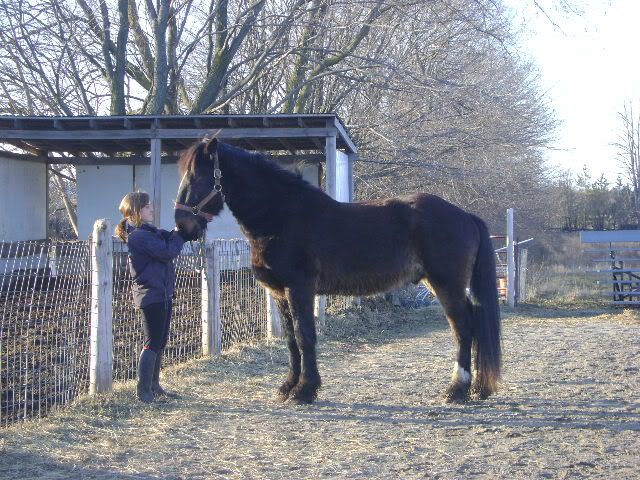 Foal 1- QH/Appy/Clyde/Hackney
Pictured at 6 weeks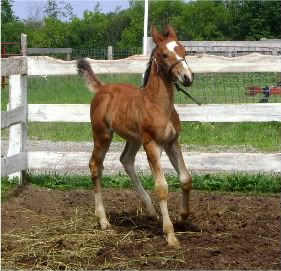 Foal 2- Paint/Clyde/Hackney filly
Pictured at 5 days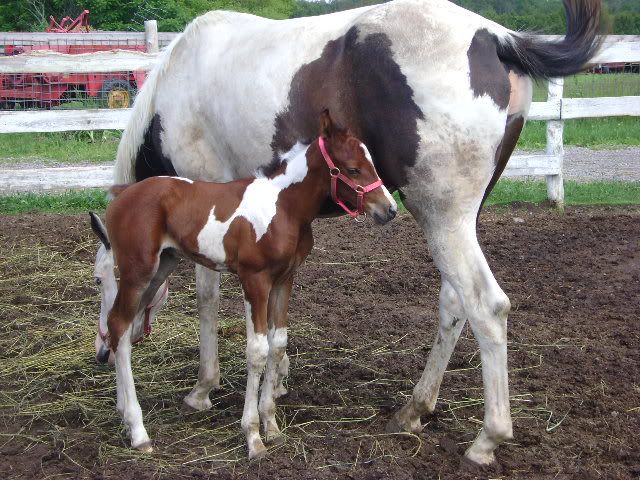 6. Jenna
Steel grey 4yr thoroughbred mare. Beautiful mover, goes w/t/c.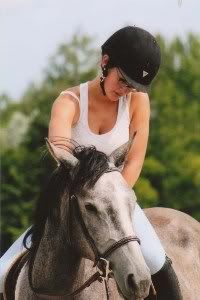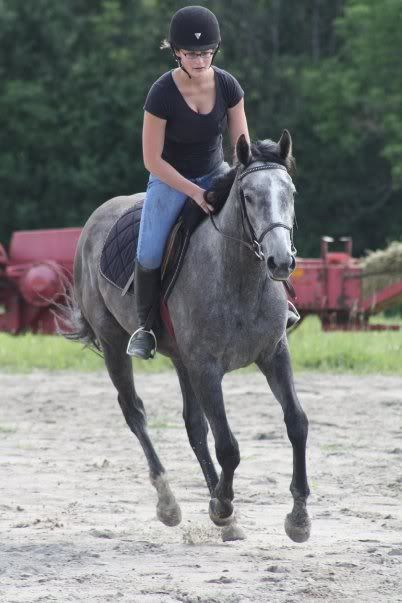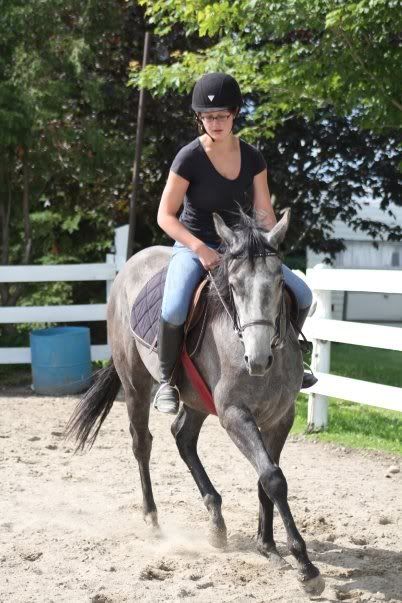 7. Timmy $4000
Bay 5yr Hackney pony/welsh gelding. 13-ish hh. Goes w/t/c, has shown on the flat last season as well as this. Jumps 3'6 easily, shows potential to possibly jump up to 4'. Drives as well, has been shown in local parades and is used to train children to drive.
8. Sterling $2500
Black Belgian/Clydeedale/Hackney gelding. Over 18hh. Has been backed(will continue training this summer) as well as driven for a total of 15hours. Sire and dam on site.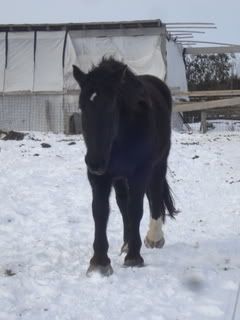 9. Bonnie free to the right home
Palomino 14-18yr belgian mare. Is not trained. Has been used as a broodmare and companion horse her life. 1 foal on sight.
10. Amber $800
Chestnut 9yr welsh pony/shetland mare. Goes W/T/C and does small jumps. Would be a cute pony for your child to grow up with. Has carried riders up to 5'5 and 140lbs, with no problem! Very sturdy!
Please PM me for contact info.
Website:
VALENTIA EQUESTRIAN CENTRE
---
Sonya ~ 5 yr old Appaloosa/Welsh mare