15.2 QH gelding for Sale in NJ
---
Montana is a 15.2, 15 year old quarter horse. He is bay with a star, stripe,snip and a left rear sock. His mane and tail are black.
He goes english or western, neck reins, backs up, jumps. He was extensively trail ridden and is fine anywhere in line. He is very laid back and mellow when out on the trail. He is good in the arena, just needs some more miles under his belt in the arena. (the only thing he does is he will be a bit of jerk when asking for the canter, that is it! No rear or buck!)
He lunges fine.
He prefers to be out 24/7 but for this past winter has been stall kept and was fine.
Very easy to catch (always waiting by the gate when I come), easy to lead.
Ok for the farrier (he'll pull his leg away and be a brat), fine for the vet.
He does need work on loading, but once he's loaded he's fine.
He does great in new areas too.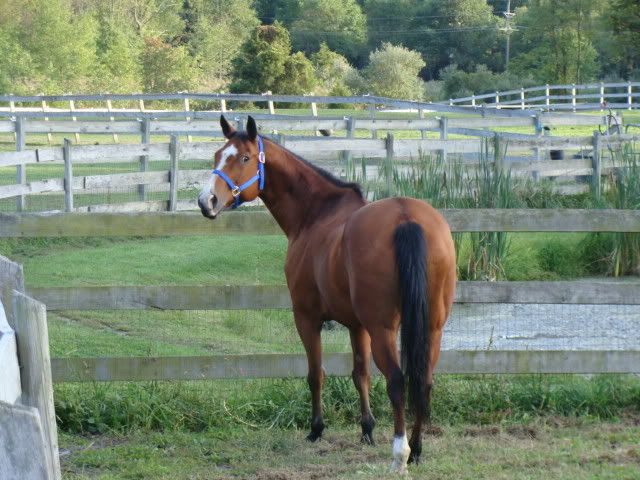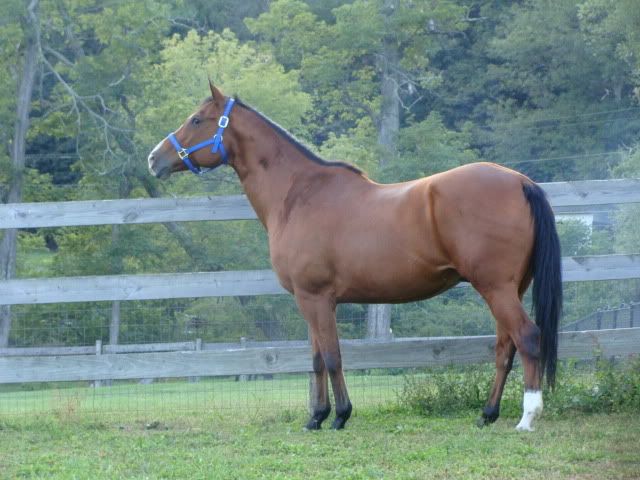 Ground is not level
Please ignore the rider in the pictures. Thanks!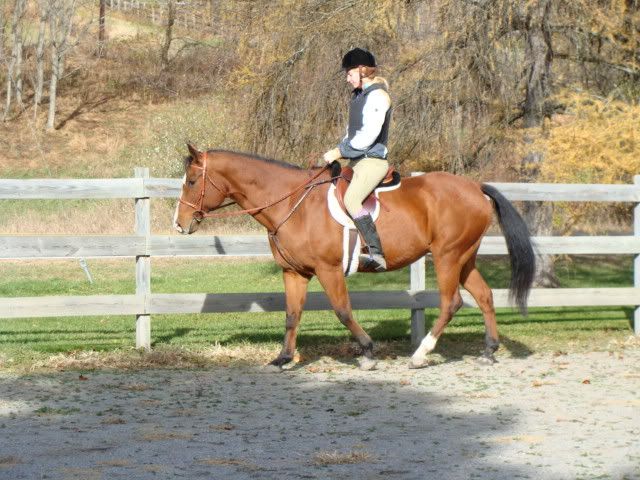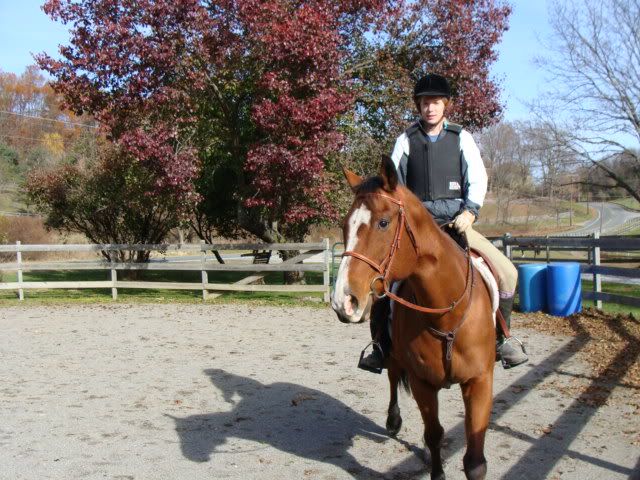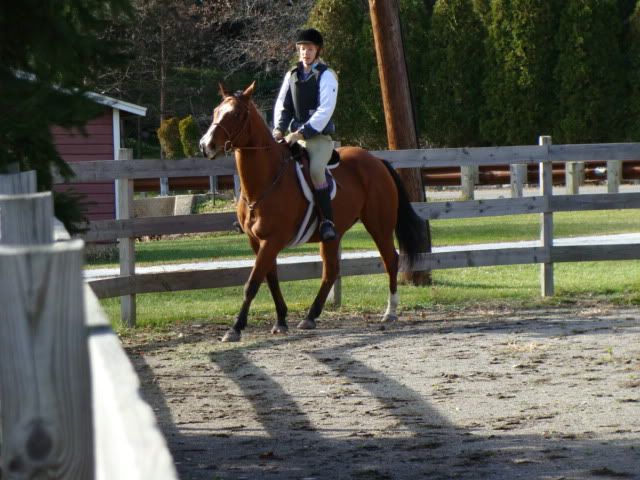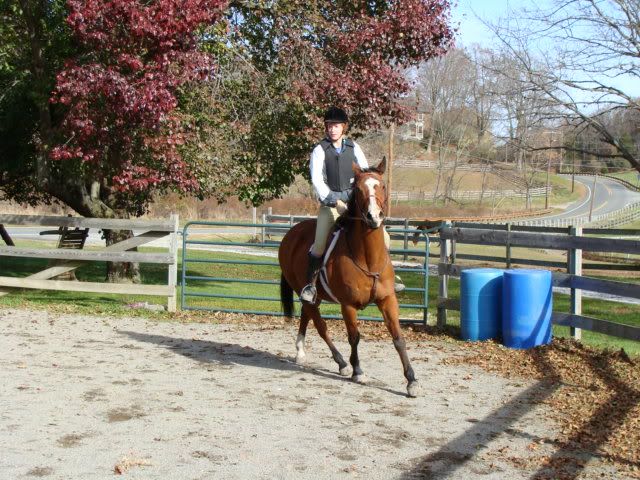 Contact for price.
Any questions please PM me
Located in Northwestern NJ
---
Last edited by appylover31803; 05-09-2009 at

09:24 PM

.
G'luck to you both. I wish I knew someone looking...
---
"There are two ways of spreading light
to be the candle or the mirror that reflects it"
Bump.
Very motivated to sell, need to sell ASAP!
gorgeous horse...i'm not usually impressed by bays but he's flashy. I wish I had the money!
What? The proper response is "Oh, thanks! You like him 'eh? Well, then you can HAVE him for free!" Just kidding. If I were still in NJ, I would come see him in person! The price you are asking seems pretty darn reasonable!
He's still available.
Hurry and get him to enjoy the trails or polish him up for the summer show season!
He is SO cute! Where in NJ are you I forgot?