16.2, 4 y/o OTTB gelding in MO $750
---
He's handsome and a sweetheart. Just got to the stables last night so haven't had a chance to ride. Letting him get used to his surroundings and unwind a bit first.
He stands to be haltered and has great ground manners. Turned him loose in the arena and he rolled a few times and trotted around. He's not all wound up crazy ottb. Walked him around the stables and let him graze while I brushed him. He didn't spook once. He stopped and looked at something new then went back to eating. He's a real gentleman. I wish I could afford two horses.
As said in the title he's 16.2 4 years old. No lameness, just wasn't fast enough :) His last race was April 29th but you wouldn't know it by his laid back attitude.
Has good feet. Still has his racing slicks but they'll be pulled as soon as the farrier is out.
Tomorrow we're going to lunge and ride but based on his attitude today I'm thinking that will go very smoothly.
$750, Located in the Hazelwood area.
Rolling in the indoor :) He would roll then let out a squeal and trot around. So cute
He's a little fuzzy.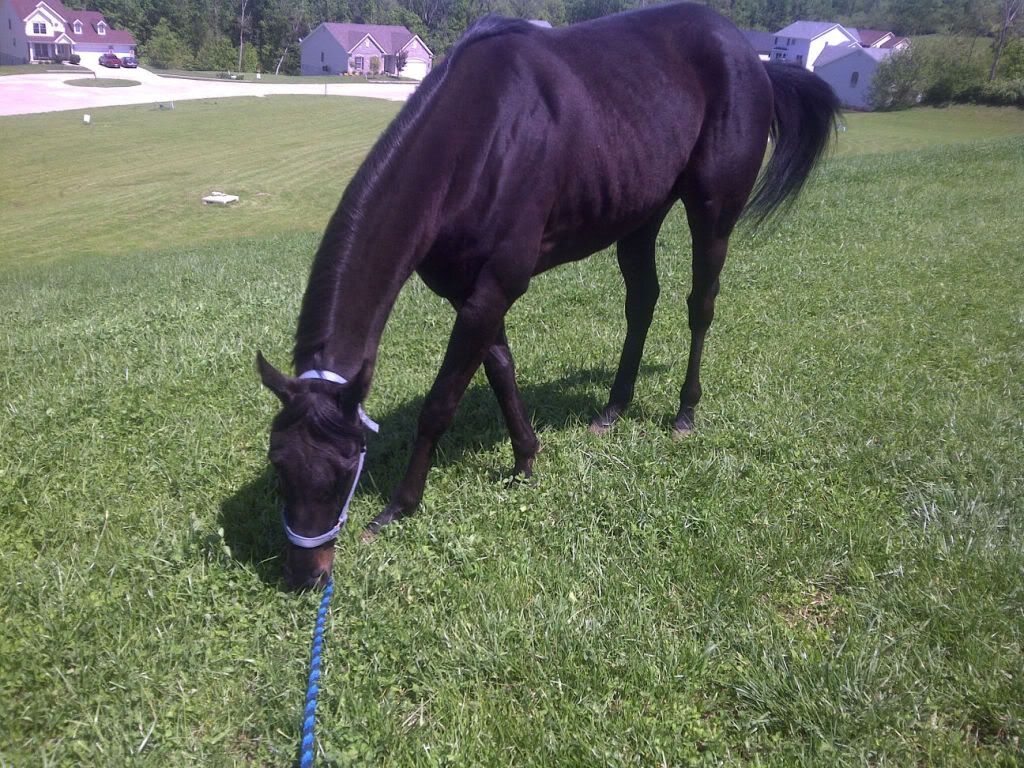 It would be really nice to see him go to someone on the forum so I can see his new life :)
Tomorrow I'll grab his tattoo numbers to get his pedigree and race history up here.
Posted via Mobile Device
He looks so nice.
---
Striving to always excel in everything I do. Whether I fail or not I always try to do better than last time.
He really is :)
Posted via Mobile Device
Ope I just got the news that he's sold.
He looks nice. I like the weight he already has on him. When I got my OTTB he was fit and skinny. And after a year and half he still has his ribs showing..I have tried so many different things :/
---
Chad Barnes 6-16-85~7-22-13
Hero Act - Thoroughbred Gelding ~ Gunner - Quarter Horse Gelding ~ John Deere - Mini Gelding
Up the protein, lower the fat, ride, ride ride! Sold, eh? Dang. I wanted to look into him!