2 mini donks (1 drives!) and 1 mini colt
---
CheyAuts Earl E Gift, chocolate dun miniature donkey gelding. Professionally trained to drive. Sweet boy who will keep you laughing! He has been in a combined driving darby and a halter obstacle clinic. Everyone who meets him just falls in love!
CheyAuts Believe in Karma, grey dun mini donkey jenny. Will be a good broodjenny or a fun pet. She is very curious and likes to be noticed and loved on. She has great comformation.
They are both roughly 34-35" and 4 years old, UTD shots/worming/farrier
Once you meet these cuties, you're sure to fall in love :)
$1500 each, and Earl must be sold first. But I would much rather them stay together, so I will sell them BOTH at a loss to me of only $2000! What a steal for a donkey already trained to drive and a jenny with great conformation!
Open to offers of trades as well. Mini show cart, electric golf cart, maybe other equines, who knows! Make me an offer!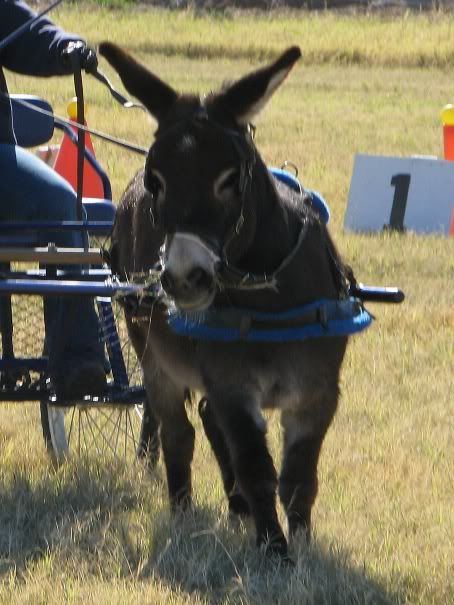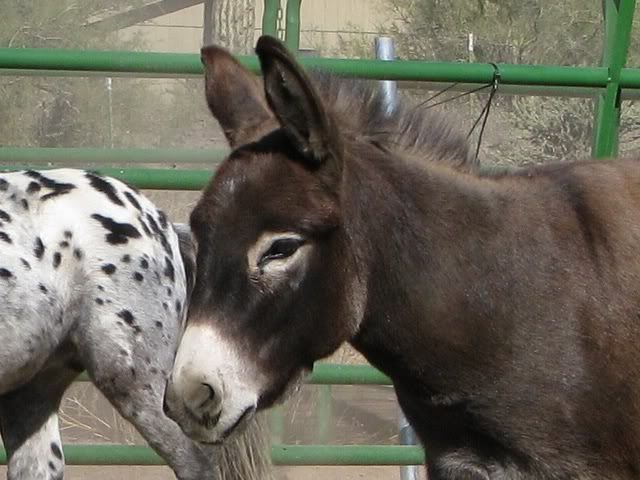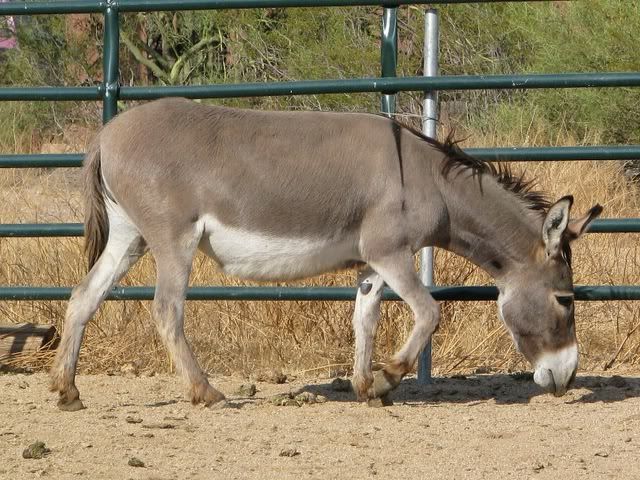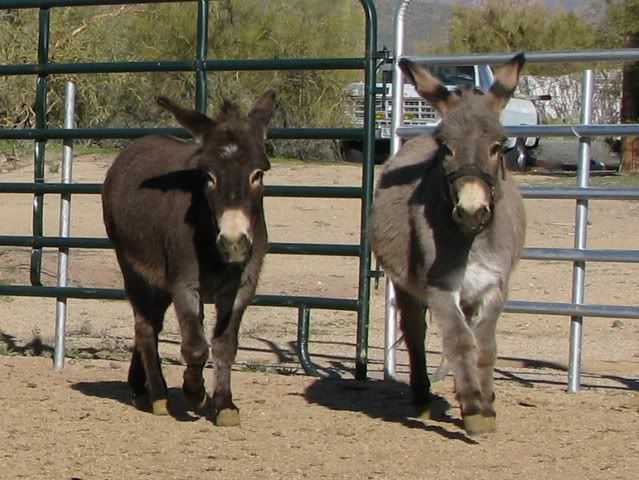 CheyAuts ToBe Or Not ToBe, aka Shakespeare, was born 4/28. He has been handled a LOT since he was first born, he sure does LOVE people and attention! He'd rather be with people than his momma ;)
He is a gorgeous, upright colt who knows how to show off! Lots of presence and look-at-me-attitude for the show ring! Such an awesome colt! He will be registered AMHR and FBR (Falabella blend).
His sire is a National Top Ten AMHA/AMHR/FBR reg. 33" Black Leopard appy mini, a son of the famous Broken Lance, by Francisco of Kilverstone, by Menelek. Shakespeare himself is an appaloosa like both his parents. He has the sclera, striped hooves and mottling, and I'm sure he will get some appy color in as he grows! He is a silver black, aka silver dapple.
He is nice and leggy and should make a nice driving horse, or show him in halter, obstacles, whatever! Will be a nice gelding, or keep him intact as a stallion prospect. $2000. His price is firm, if he doesn't sell, no big deal to us! We will geld him in spring '10 and he will be our awesome show gelding if not sold. 20% deposit, you can make payments until he's ready to go at weaning this fall. No trades on Shakespeare.
Located in Arizona, just north of Phoenix.
Donkeys have been sold! :)

Shakespeare is still available