2 yr old b/w colt - Tx
---
I'm helping my grandparents sell one of the colts.
He's not registered, 2 yr old. His sire is registered apha 'first down secret'
He's around 14 hands ( i think) right now.
Asking $200 but negotiable.
He's been running on 20 acres not being messed with much but he does lead and is used to people.
When he was a weanling his legs were messed with and he tied, was bathed, and loaded great.
Needs some work now since he's not been messed with.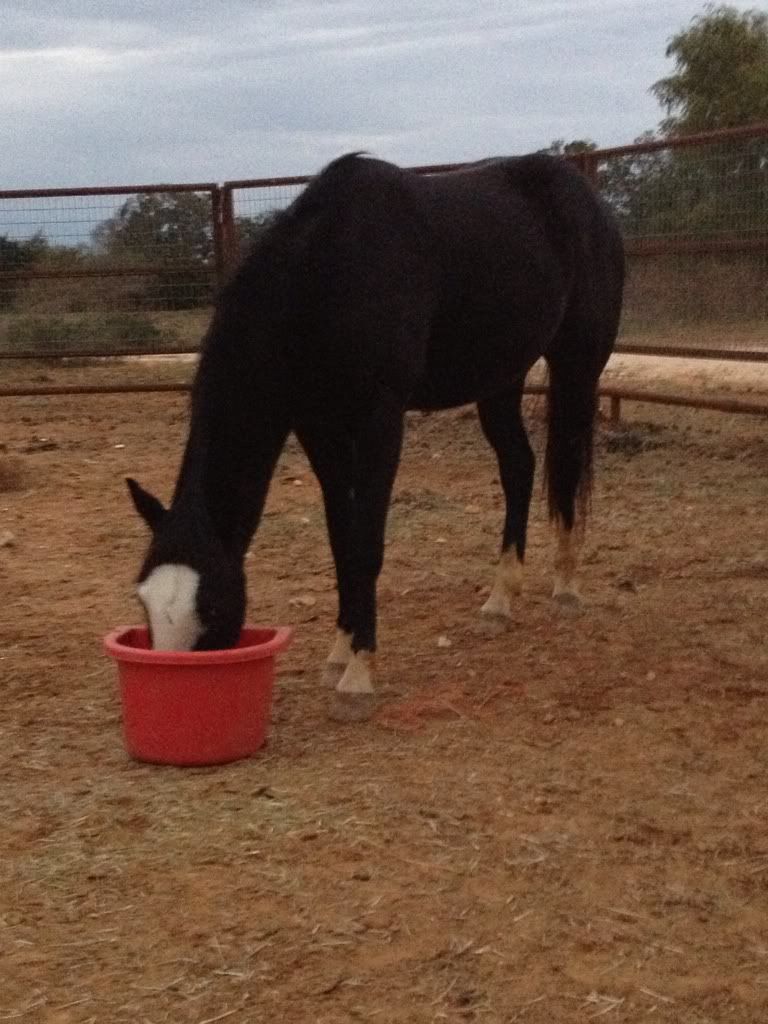 That's one good looking (flashy) guy!
---
If at first you don't succeed, try, try again
He's a nice looking little guy - I'd take a little time and put some work on him, build up his worth a little.
Yeah they just need to get rid of some because of money reasons, so they priced him low just looking for a good home.
It would help to get some better photos I would think.
---
If at first you don't succeed, try, try again
I'm sure it would but its what I have right now.
If shipping to california wasnt an arm and a leg, id take him without a doubt!
Posted via Mobile Device
Wow...what a flashy boy! I wish I was in Texas and didn't have too many horses already..lol. Good luck with him! :)
---
Is all that we see or seem
But a dream within a dream?-Edgar Allen Poe