7yr old Appendix mare-H/J show background-Started on barrels!-$500 must sell ASAP
---
7yr old grade Appendix mare. 15.3hands. Well put together, sweet, very well trained. Hunter/jumper show background. Awesome on trails. Started on barrels and cows. A lot of potential in that area as well! Exhibitioned at barrel races, alot of comments on this mare. Good whoa, back, smooth trot, level headed, light on the mouth, bends/flexes nicely. UTD on everything. She is gaining weight fast, when she came here she was not in the best shape(up to my liking). She will make someone an amazing horse with consistant work.
Low price to sell ASAP, my truck needs a new transmission
$500
reduced from $1200 i want a good home for her asap
Located in Lockport, NY 14094
716-239-2821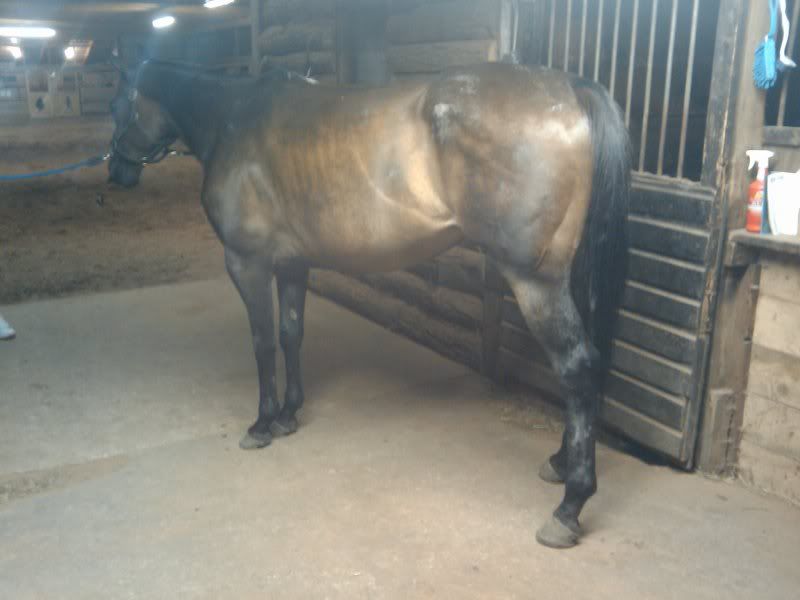 I would definetly be interested in her if you were closed :)
---
Blue Eyed BLY~ 2/3/03
Calico Sonny Stockman x She's On Cloud Nine
I'd be interested but your 5 hours away =[
---
Bailey's Mountain
6 year old tb
Banned
Join Date: Dec 2008
Location: At my house, or stable, duh!(Michigan)
Posts: 2,479
• Horses:
3
I am interested WAYYY interested but i live in MI :((((
Just curious, how was she as a H/J?
Your 4 1/2 hours away though.