8 year old Rocky Mountain.
---
I have an 8 year old, unregistered gelding for sale. 15 hands tall. Sorrel in color. Very nice horse and has an excellent disposition. He does great with the farrier, can stand tied for hours, is quiet for mounting and saddling. He has a very nice gait and although he isnt papered I do have his bloodlines. He's got very old lines. Great Grandson of Maple Squirrel and Toco Sam and Kilburn's Chocolate Sundown, Grandson of Redbird and BlueMan McGuire. Has stock all over his bloodlines. He is the first to approach you in the pasture. If interested feel free to pm me. I am listing him for 1,900 only because he's not registered. If he were... he would be higher.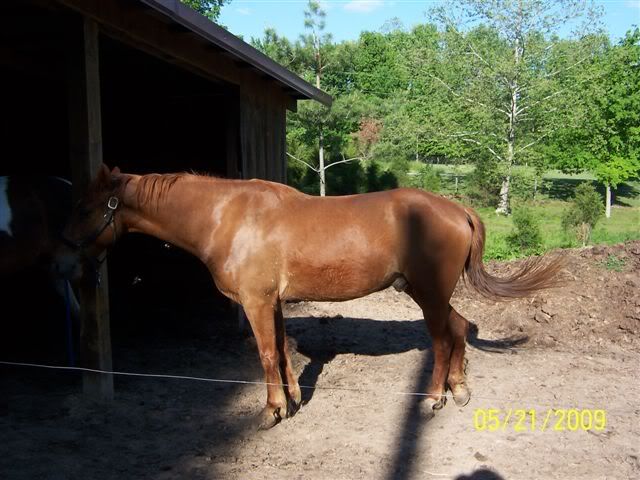 Not a great pic of him.
100_1189.flv video by sweetraspberries - Photobucket
100_1190.flv video by sweetraspberries - Photobucket
100_1191.flv video by sweetraspberries - Photobucket
---
Last edited by mountainhorse44; 05-26-2009 at

03:34 PM

.
He doesnt have alot of frills but he's sound and good conformation and straight legs. His feet are tough as iron. They dont grow very quick. Here he is. I think the last pic shows off his color the best. He's got a nice copper sheen in the summer. I have had people on this horse that have never ridden a horse before and he did fantastic. This is a real nice gelding for a good price.
---
Last edited by mountainhorse44; 05-26-2009 at

03:57 PM

.
New Pics added. These are better.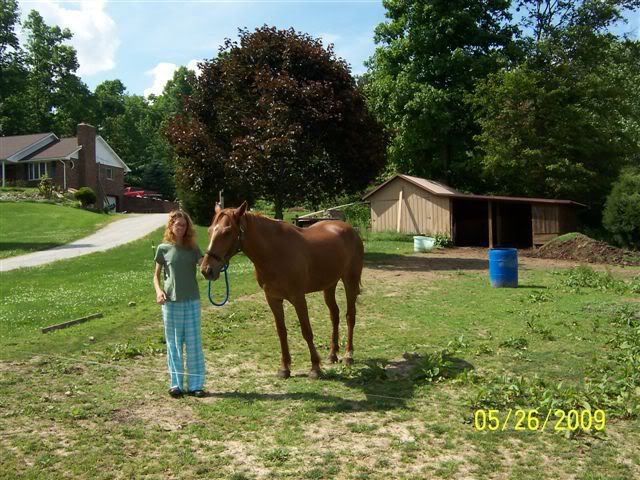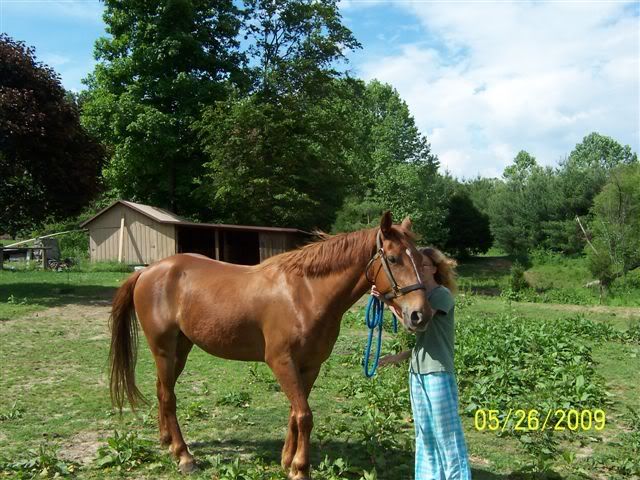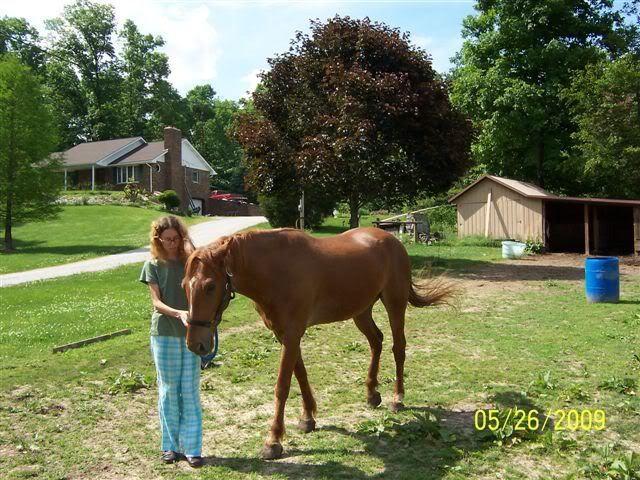 He has the foundation rocky build with very old lines. He has 4 of the 5 foundation stallions in his background. Maple's Squirrel, Sewell's Sam, Kilburn's Chocolate Sundown, Yankee. His mother's side is completely foundation, a greatgrandson of Maple's Squirrel on his dam's side. His mother herself comes straight from Tuttle Stock. He has five consecutive show horses in his background on his father's side, including his father smokey, his sire blueman mcguire, and his sire toco sam. His sire's mother redbird, and her sire kilburn's chocolate sundown. If this horse does not sell I am planning on showing him this summer which I believe he will do very well. He's got a great build and these pics do not do him justice!! he's got a great inherited four beat gait and a low headset for westernpleasure. We are getting him registered and his price will go up once he is. This is a good horse for a good price.
First I'll say I can't see the photos, as most photos are blocked at work.

That said, sure, you can find lots of nice horses for $1000 or less, but some, even unregistered, still bring more. A lot depends on where you're at. Here, even grade "rockies" bring real good prices, and to me, his horse is priced lower than it could be... at least where I"m at. So I disagree with the above poster on that. I sold an unregistered RMH for $3500. His price was ONLY that low because I was upset about him having some loading issues (trailer loading), which is a big deal to me. He sold easily for that, and I could have asked more and still been ok. I will admit this was about 2 years ago, prices were better then, but still. A lot depends on the area, I'm sure an area where RMH aren't "rare" would bring lower prices. Here, there aren't many of them around.

However, pictures ARE very important, when you're selling a horse. Get GOOD ones. If you have a digital camera, get a helper (or two) and snap snap snap away! My husband hates when I do pictures... I hold the horses (he would be clueless how to set them up lol) and he gets to squat down (talking minis here) for a long time taking hundreds of photos, in which I hope to get a few good ones out of the lot ;) But, a picture is worth a thousand words! :) Horses with good photos sell better, so it's highly worth the time to take good photos. Clean horse, well groomed, nice background (clean, uncluttered, not distracting), ect. Good luck! :)
what state are you located in?
We had a man come out and test ride Teddy yesterday. He picked up all of his feet and Teddy just stood there, checked his teeth, yanked on his tail to get him to kick and he just stood there quiet and just picked his foot up once and put it back down. He hauled himself up onto his back a few times, jumping up and forward to attempt to get on him bareback and give alittle spook test at the same time and Teddy just stood there. We saddled him and he got on him, said he was just gonna take him around one time but ended up taking him around about 7 times. He had him rackin so pretty and he didnt even break gait. He said he was as smooth as glass, listened to everything he asked him to do and even backed him in the saddle. He parked him by the hitchin post and we took the bridle off and slid the halter over his neck and he stood necktied while we unsaddled him. He said he had to go home and talk to his wife but he loved him. Said he had one of the smoothest gaits he's ever ridden he even took him up through the trees. He said he was just what he was lookin for in a trail horse and he had a beautiful build to boot, said his pics really didnt do him justice. We still havent heard back from him, so he is still up forsale if anyone is interested. Yesterdays ride proves that he truly is a great horse.