There ya go
---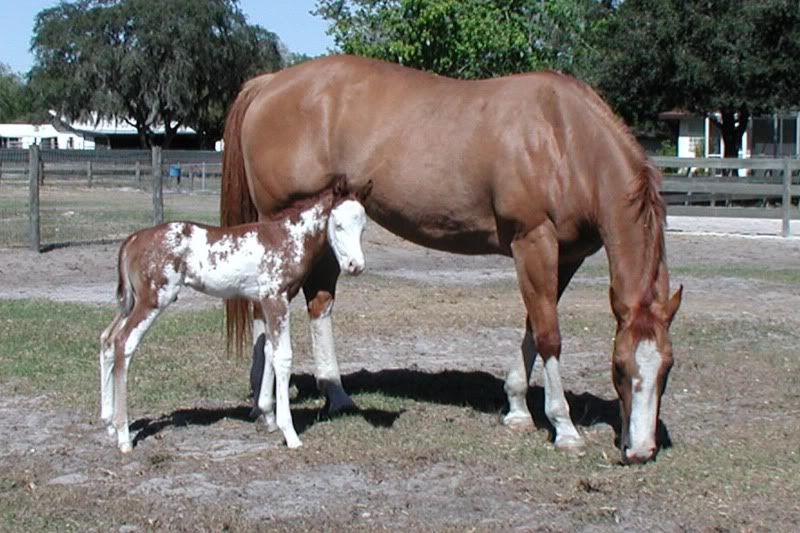 Quote:
You really need to put more information in ANY for sale ad.

Height? Age? What has he done? Temperament?

Not including these things makes you look very unprofessional and would make me pass over the horse in a second, no matter how pretty.
has he been to any shows? if so, how did he place? Yes he has been to to shows. He has won his color class everytime. He has also been in showmanship class and gelding classes. He is being trained in showmanship, western pleasure, hunter under saddle and trail competition.
Who is he being trained under(or with?) He is being trained by Laren Dubin
What's his registered name? who is he out of? His registered name is Valentino Barlnk. His father is Barlnk Cowboy out of Barlnk Zip Code and his grandfather is Barlnk Macho Man. Rudy's dam is Sunrise Money out of The Money Broker and has Mr Sonny Money and Sonny Dee bar in his background.
Here is his dam's bloodlines:
Sunrise Money Paint
Here is his sire's bloodlines:
Barlnk Cowboy Paint
here are some pictures of his sire:
This one was when he was about 2-4 i think. i am not quite sure what age he was here.
both of his parents are over 16hh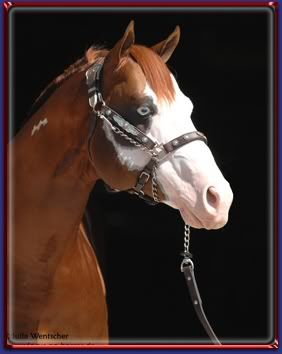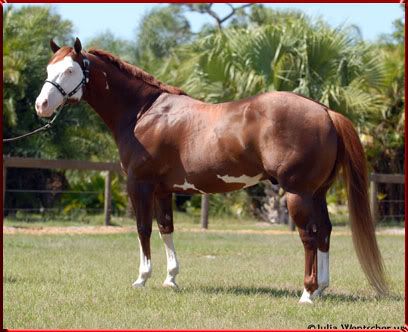 Dam: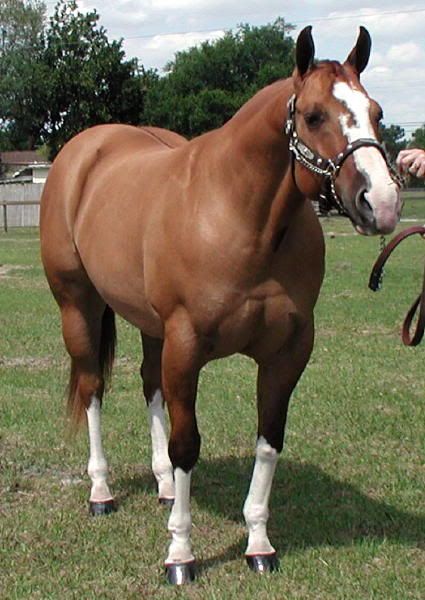 extra pics: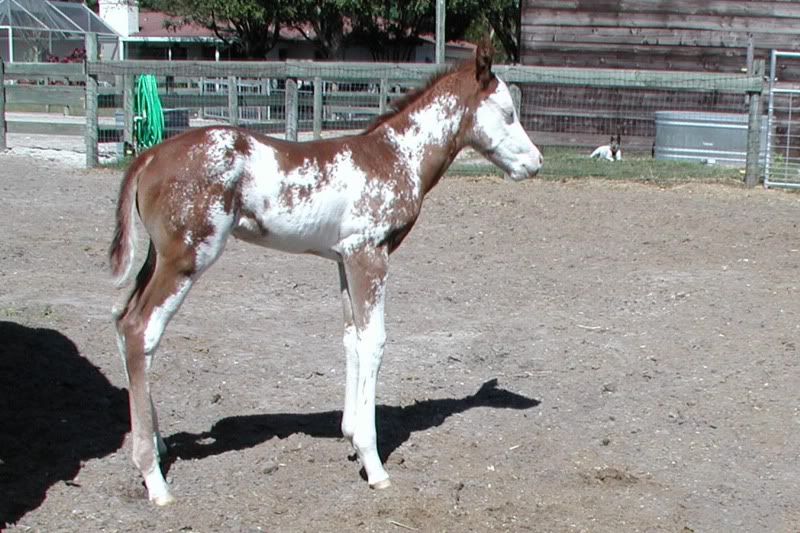 Is he eligible for any futurities? Yes he is eligible for the Breeders Trust
Does he go just western, or english as well? He does both
How well does he clip/bath/load/unload? He is excellent at everything.
Is he good for the vet/farrier? Again he is very good.
has he had any major injuries? lameness? Colic? He has had no inuries, colic or lameness.
Why are you selling him? The reason i am selling him is because I am going to be showing AQHA.
What is the horse's height, age, and price? Does he have any vices?
I'm just wondering if you ever sold this horse. He's so pretty.

Just curious...
---
He knows when you're
happy
He knows when you're
comfortable
He knows when you're
confident
And he
always
knows when you have carrots.
Great News
---
Hi everyone,
Well i decided to keep "Rudy". I got him back from "training" a month ago (wont ever send a horse to training again) he was there three months.
Anyway he is doing AWESOME now. He loves to learn new things and is so fun to ride. He loves trail competition, doing the bridge and water box etc.
He went to his first APHA show in october and got 2 out of 13 horses in Overo color!!
Anyway thanks to all for your help. I am very glad that i decided to keep him.
New pics coming soon!
I am so happy you have kept him he seems very nice 4 u
Wow! He is pretty. How did you get that color out of those two? lol
He is a very pretty horse that is going to be a head turner at shows.
Quote:
Wow! He is pretty. How did you get that color out of those two? lol
HAHA yeah good question. He is the most colorful one they have had =) he is my baby boy.
Congrats on deciding to keep him. I know it's a gut wrenching decision to put them up for sale in the first place.

He is stunning, I just LOVE that last pic of him. Beautiful boy.