Arizona Anglo Arab for sale $700OBO
---
Yes, may come as a shock being that I totally love my mare and have big plans for her, we both learned a lot from each other and it's time for her to teach and learn with someone else. She's
not
my dream horse, but as long as she is mine, I will still consider her my baby and she will still continue her heavy duty training to be a competitive sport horse. She's come such a long way since I adopted her almost a year ago, I hope she makes someone every bit as happy and even more as she did me. Hopefully by the time she sells, she'll be ready for her first event (Late August - Early September).
D.O.B: 01/01/1999
Sex: Mare -Maiden-
Breed: Anglo Arabian
Vices: Occasionally cinchy with a western saddle
Training Days: 45 days ground work and 128 days under saddle work.
Black Splash/Frame 15.1hh Anglo Arabian mare with a lot of show potential. This girl hasn't been specifically trained in any sport, so she is ready to start fresh in anything. She is currently in training for show jumping and in conditioning for endurance racing. This girl can be ridden bareback & bridless or with just a halter. Under saddle you can ride her in a bitless bridle or in a simple D Ring snaffle bit with no problems. Expect price to rise with further training & conditioning. Arrange to meet her today!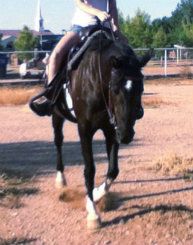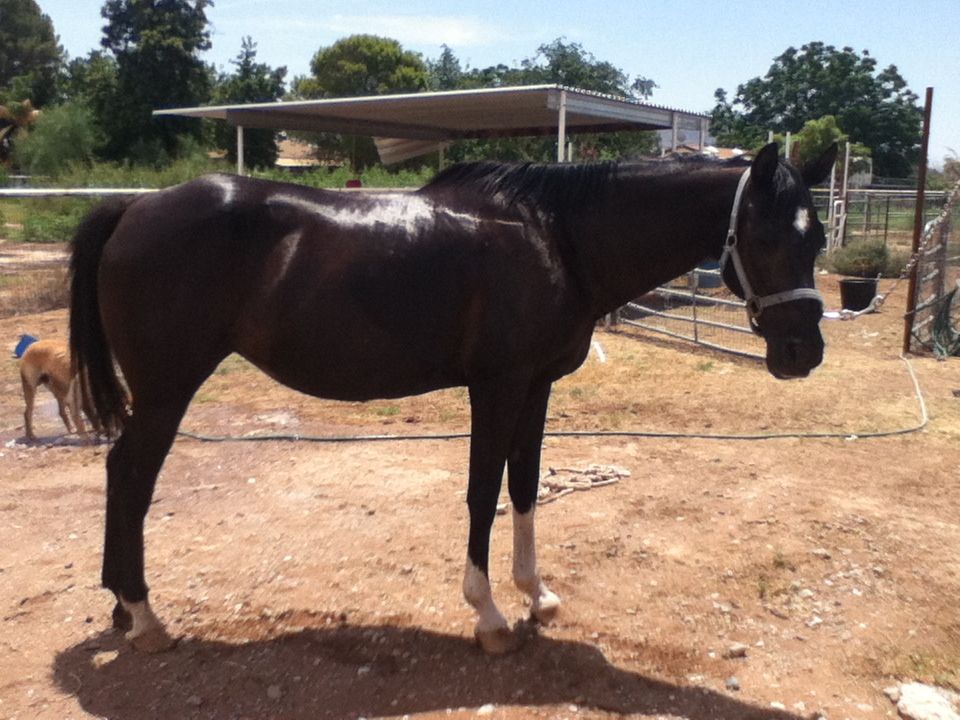 (No need to be alarmed, just a hay belly ;) She was lazy this past winter)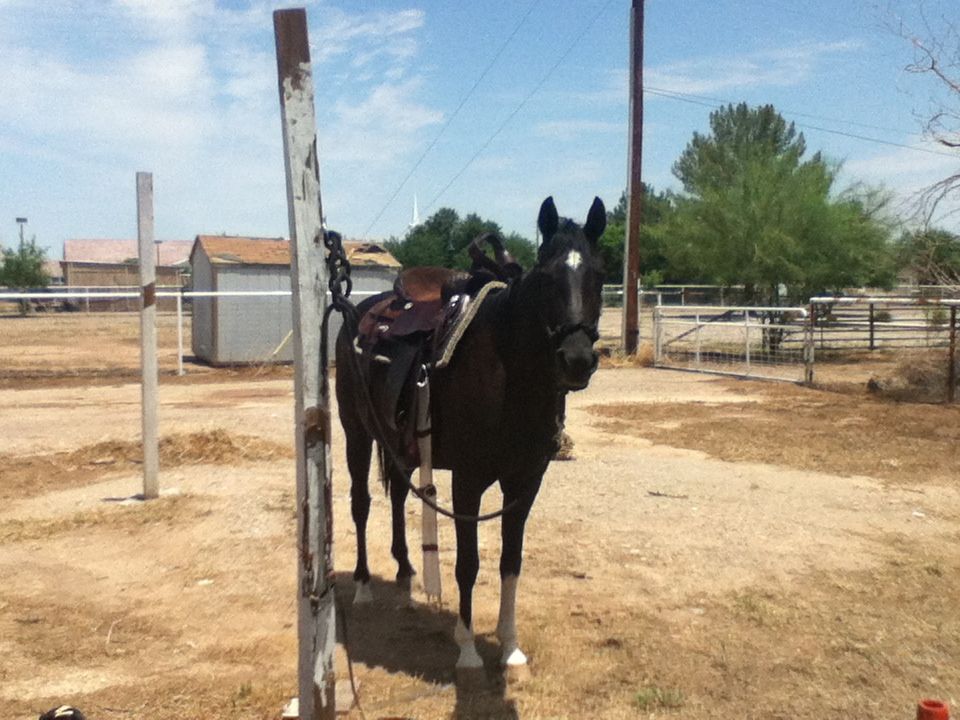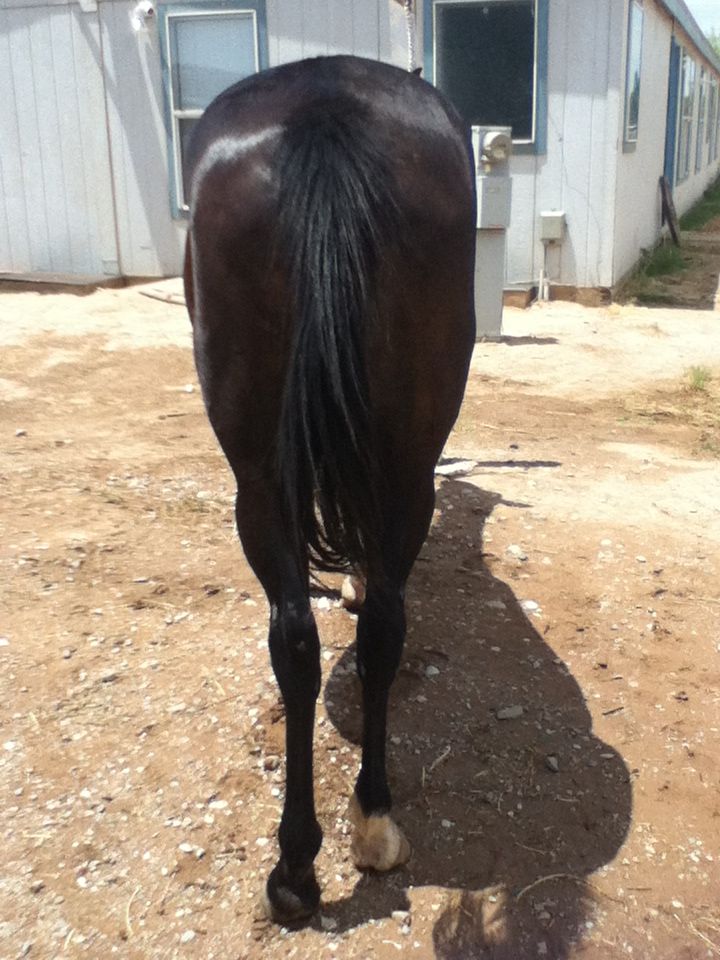 She's still green, but has potential. Will sell for $700 to the right home or best offer.
For full listed price ($900) I will include ALL of her tack and custom stall sign with her portrait on it. This girl comes with vet records and all farrier receipts within the past year.