Barrel Racers - Zumo Dat Cash (US/Can. Futurity Champion) Red Dun Colt Available!
---
This colt is being listed for a client.
This stunning red dun colt is screaming potential! An own son of ZUMO DAT CASH, the American/Canadian Futurity Champion of 2008!! Smart, willing, quick, athletic, pedigree - The potenial to win is ENDLESS with this colt wether your competing barrels, Reining, Racing, or Working Cow! Currently in training with certified trainer. Steal of a deal at this price, don't miss out on this top notch colt!
He's a nice colt to work with, really easy going and doesn't really get bothered by a lot. Stallion quality? Eh, hard to say this time of year. He's got the pedigree and the dispostion for it, just need to wait until he fills in more.
Either way, he'll make one heck of a fancy barrel gelding! He's bred and built to be a barrel racer or just a racer, and I've no doubt he can get either job done.
He is currently in training.
Trick's pedigree:
Dun Dat Cash Quarter Horse
Trick is priced at $2500OBO.
Seller is motivated. Make an offer.
James Cannon:
1-780-698-3744
hhcc@telus.net
Trick: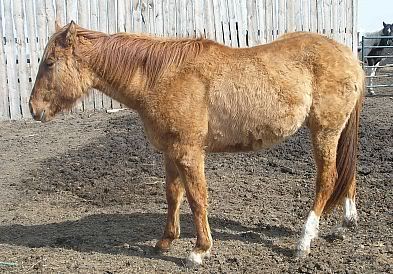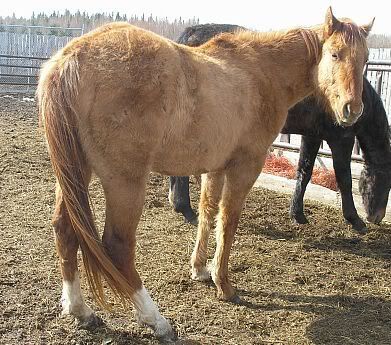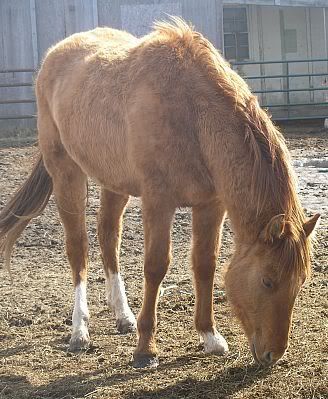 Trick's Dam: