Clydesdale mare
---
I have my clyde mare up for sale/trade. She is a nice mare to be around and stands for grooming, loads, and ties. She has not been broke to ride yet, but I have saddled her and she was fine. Her ground work is coming along and she is a quick learner. She is about 16.1 hands and 7-9 years old. Her only real vice is that sometimes she can be hard to catch in a large pasture. I would be willing to trade for a paint or pinto between 4-10 years that would be a good trail horse. She is priced at $1,200 but it may be slightly negotiable to the right home.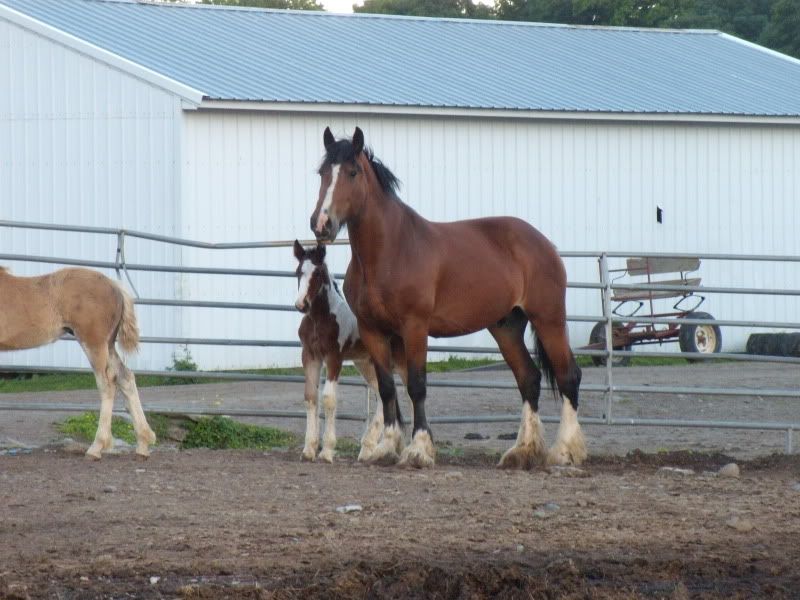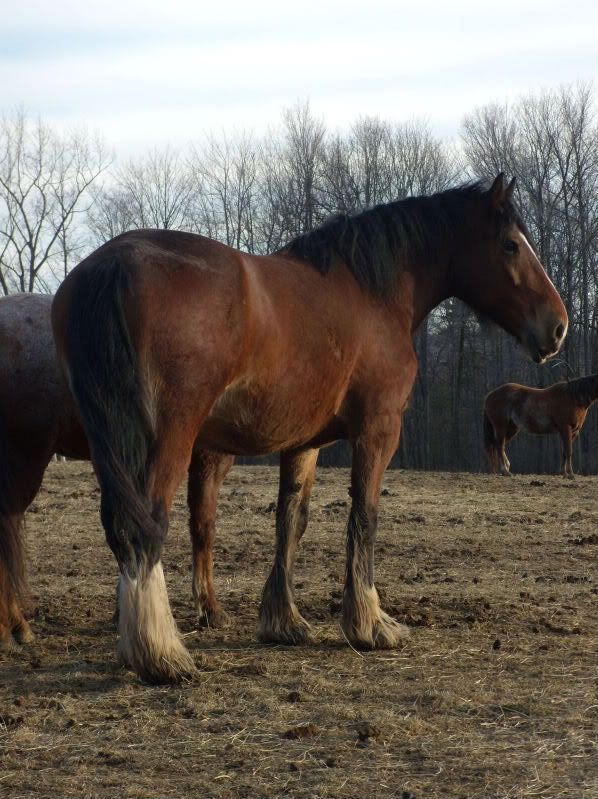 shes real purtty
---
~Erin~
~I'm an angel in Justin boots. I'm a devil in blue jeans. I'm every cowgirls nightmare. I'm every cowboys dream~
I'm in NY about 30 minutes west of Albany
OK I know someone that has been looking for a Clydes. I'll tell her about yours. I'm not sure if she was after a mare or gelding though.
ok thank you. If she has any questions she can email me or send me a PM.
Similar Threads
Thread
Thread Starter
Forum
Replies
Last Post
Clydesdale

Joe0121

Horse Pictures

0

10-05-2008

11:30 PM

Clydesdale videos!

horses4ever123

Horse Videos

0

06-03-2007

01:38 PM