dressage prospect for sale in SW MI
---
Sadly I am offering this girl for sale, I bought her to be my dressage horse, and then promptly hurt my knee pretty good (not related to her).
Won't be able to do much with her for 6 months.
Before I was injured I was working on getting her to bend and give under saddle. She has three beautiful gaits and is a must see! She will really get you noticed in any show ring.
Here is the ad:
Arabian Cross Mare for Sale
She has personality plus!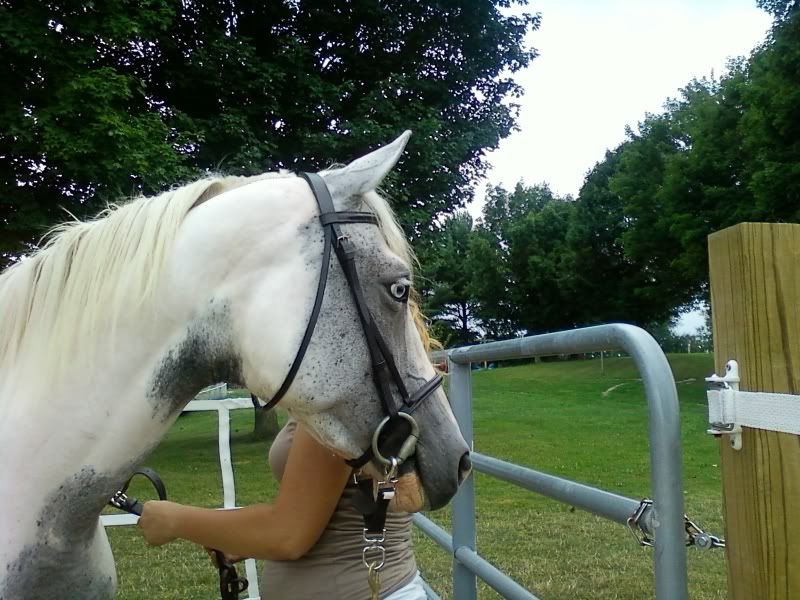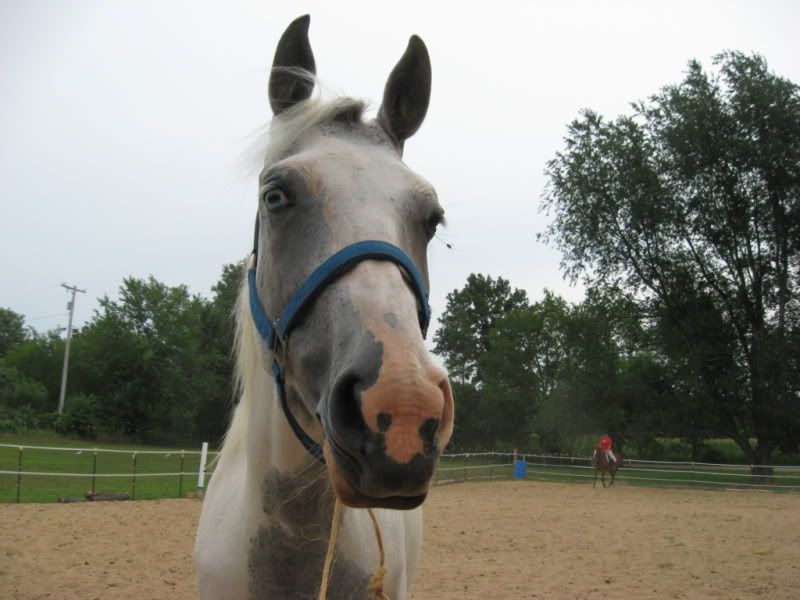 Will send her fly mask with her, and have a cob sized bridle that is brand new that I could include for $20.
Asking $500
Just wanted to add, this mare is very sweet and gentle on the ground. I am on crutches currently and when I am around her she gets very quite and lets me use her to hop around and will just stand and be loved on.
---
RH Queen O Anywhere "Sydney"
2009 Sugarbush draft
---
Last edited by QHDragon; 08-09-2010 at

09:53 AM

.
That is such a bummer that you got hurt! Good luck finding a new home for your gorgeous girl!
Thanks! She is going to make somebody a very stunning show horse.
---
RH Queen O Anywhere "Sydney"
2009 Sugarbush draft
I can see her trot is big and beautiful!! Good luck finding a home for her!!
---
No hour of life is wasted that is spent in the saddle. ~Winston Churchill