FS: 7yo Standardbred gelding Indiana
---
7yo Standardbred gelding for sale or trade. Ex-pacer. Doesn't pace under saddle. 3 solid gaits. Excellent ground manners. Easy keeper. Great for vet, farrier. UTD on everything. 16.1hh. No soundness issues.
Currently ridden English but has been ridden with Western tack and did fine. Would make an excellent trail horse.
Only selling because I'm wanting to bring in a pony and he's becoming a pampered pasture puff but he loves to have a job. Gets along great with other horses, is currently pastured with mares and geldings. Isn't an alpha horse and isn't the bottom of the totem pole either.
Asking $600 obo.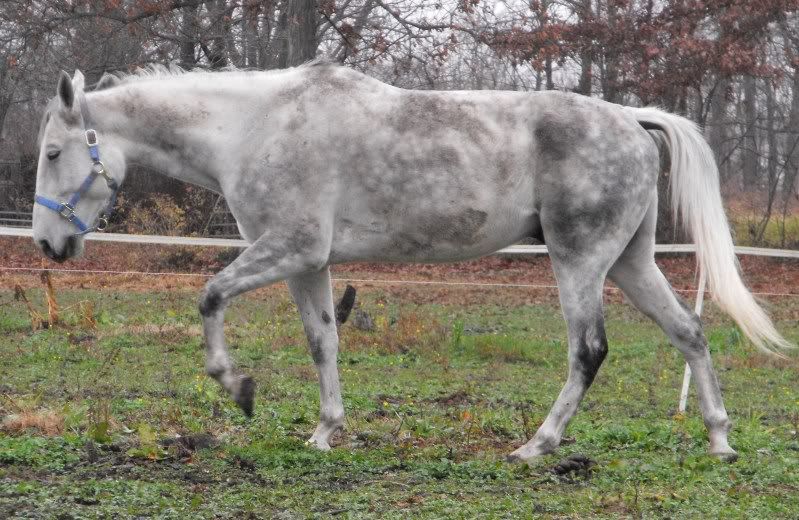 ohh man!!! i wish i lived in Indiana!!!! i LOVE him his color is beautiful and he is the perfect age!!
---

Baby, Sparta, Carmen, Henry, Hooch, Mercedes, Butterscotch
Well... I could help pay for trucking if it's not too far away (like all the way to east or west coast haha).
Oh god, I would but this horse in a heartbeat if I lived near you. Stb's are my absolute favorite! But of course, I live in Canada ):
---
The love for a horse is just as complicated as the love for another human being. If you never love a horse, you will never understand.
Rip Java; May 2000 - February 2012, xoxo
Yeh the're right up there on my top five horse breeds lol.
Is he still available by some odd chance?