I'm wondering what the new folks will think of the lameness issue if it doesn't clear up or, at age 20, develops into a full blown arthritic issue.
Quote:
I'm wondering what the new folks will think of the lameness issue if it doesn't clear up or, at age 20, develops into a full blown arthritic issue.
that's not are concerned that is not what this thread was about
.
Posted via Mobile Device
Do we really need more Mudpie?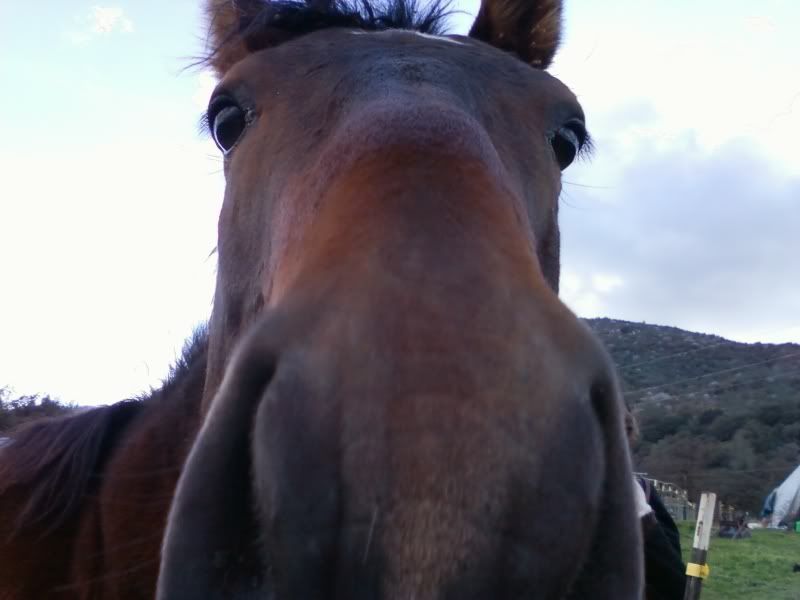 Come one guys, lighten up! Mudpie's here! You're having a wonderful day because of it! SMILE!!!
---
The hills were bathed in moonlight, the shadows not so stark;
Silver light reflected off his brown hide as he held me in the dark
– I love you, Mudpie!
If its 20, it already has arthritis. Every competition horse over the age of 8 or 10 has arthritis... what the vets likely meant is after a month of reconditioning the joints, the horse will be ready to jump and work. Just because you pluck your horse out of the field and expect it to be 100% sound in full work immediately doesn't mean that's how it works.

Anyways, seriously people?? I am a lot of the time shocked and appalled by how some of you respond to those who have spending money. I don't even know how to respond to any of you without sounding seriously rude... this thread is an example of shut your mouth if you don't know what you're talking about. I WISH half of my horse's monthly care and training was $700, despite the horse's age that is a very good price!

OP, if you ever log on again, good luck with your mare!
Posted via Mobile Device
Anebel, you hit the nail on the head....I can't believe a lot of what has been said either. Even if you do think the horses price is outrageous (Which, for a lot of these people, it's not) it is not necessary to come on and "inform" to her (I could use a better word but then I'd sound like one myself) about how much the cost SHOULD be, when clearly this poster already KNOWS a lot about this business and how it goes....Yeah it just doesn't make sense.

To the OP, I wish you a lot of luck, and please don't take this thread to heart....I promise once you get past the occasional mishap we're a ton of fun.

And to mudpie, yes, that did brighten me day ;D
---
Pssh.I didn't pick up the wrong lead
It's called a counter canter...
...A very advanced maneuver.
IMO and IME in the top A show barns either in Virgina or Florida, it was not an unreasonable lease fee. I know that seems bizarre to folks with modest competitive goals or pleasure horses, but that is a fact of the business.

Back in the day, it was not unusual to $5 - $10 grand for a one month lease for a horse to qualify you for indoors; I have no idea what the going rate on that is now.

I understand that people are surprised and baffled by the costs associated with A rated showing, but I truly don't understand the hostility towards posters who compete at this level.
Quote:
Do we really need more Mudpie?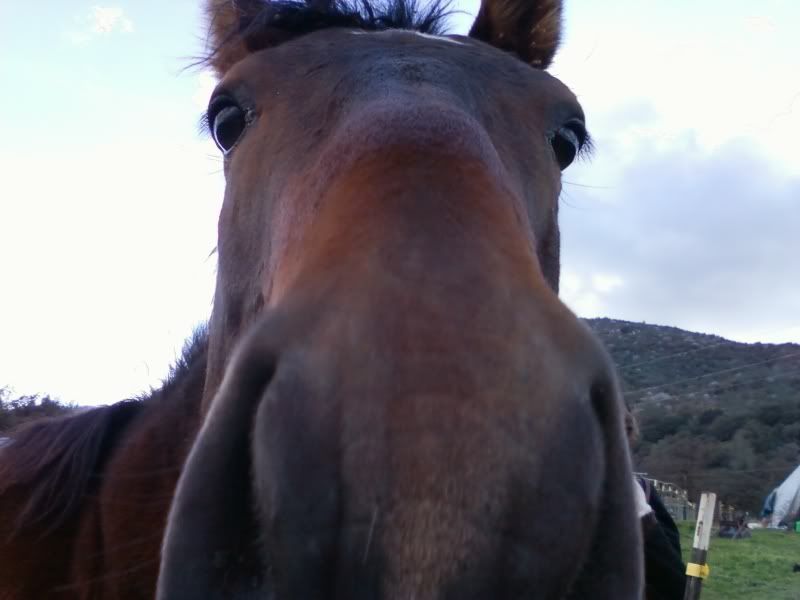 Come one guys, lighten up! Mudpie's here! You're having a wonderful day because of it! SMILE!!!
Too cute!!!
Had to reply just to get the pic reposted. LOL
Posted via Mobile Device
There are 27 replies to this Thread and aside from maybe 4 of you, it takes a lot of effort for me to not be extremely pissed at you all.

Before I go answering the unanswered questions (accusations) remaining, I would first like to point out the most painfully obvious fact that many of you have seemed to forget... I am not asking your opinion. This is basically a classifieds sections. Did you want to request information on the horse being listed? No? Then what in the world are you replying for!? I'm not forcing you to cough up the money. So the great thing here is, if you don't like it, just leave the page.

churumbeque
You just said it yourself. You know nothing about jumpers. Why are you even posting on this page? This horse is obviously not meant for you.

saddlebag
How completely irresponsible of me would it have been to offer my horse up for lease, without first making sure it could handle the intense workout required to get her back in shape? Keep in mind, I am also watching her with the trained eye of a hunter/jumper instructor. She obviously currently does not have the muscle build of a fit jumper. So that's exactly how she moves. Muscles support the skeletal structure. And as anebel kindly pointed out, every jumping horse out there eventually develops arthritis. So naturally, hers is showing. Before leasing an out of shape horse, wouldn't you want to make sure it would handle the pounding you are planning on giving it? No. She is not lame. She does however move like a horse that has done a lot of jumping in the past and no has little muscle right now to support her.

blush
First, Canada's hunter/jumper circuit is not as competitive as the US. I have friends there that have gone to their top equitation finals and even they agree. They even drive down several times every year to compete in our shows. We do not do the same.
Second, you are either getting ripped off leasing your horse for $450/month or we are obviously not talking about the same caliber of horse. This horse cost me $150,000 to purchase, not including the commissions. Even on her worst day, when she was jumping 3'6" I would have been seriously insulted by someone offering me $450/month for her. When I was showing as a junior rider, my family leased me a horse for the year for $7,000/month. Obviously you and I are not seeing things from the same viewpoint.

And just to clear it up, not that any of you actually asked to find out, but here it is anyways... the only reason I offered her at HALF lease was because I want to stay involved in her training and I want to make sure she is being managed properly. A full lease means you ship the horse off to where ever, wave good bye, and see you next year. No one is going to share the horse with the girl who decided to lease her. It's only her. And actually, $700 is less than half of her expenses. If anything happens, and that $700 does not cover the cost, that's too bad for me. As I clearly stated all her expenses are included in the lease fee. So I will be paying anything above that.

Now, having gotten all that out of the way, once again... the horse has been leased. No need to tell me how ridiculous her price is or whatever other complaints you might have.

Thank you to the very few of you who actually responded with a brain. I just might walk away from this site not spitting acid every time I think "Horse Forum" but I'm not making any promises.
that really doesnt sound unreasonable to me. i trained a pony that now goes to pony finals and gets part leased for $10,000 for six months.

would i pay that ? no way, but i do eventing.
---
Gypsy & Scout <3
Everybody is a genius. But if you judge a fish by its ability to climb a tree it will live its whole life believing that it is stupid. ~Albert Einstein